Chris Yochim Named Co-chair of the PHL Life Sciences' Advisory Board
March 19, 2017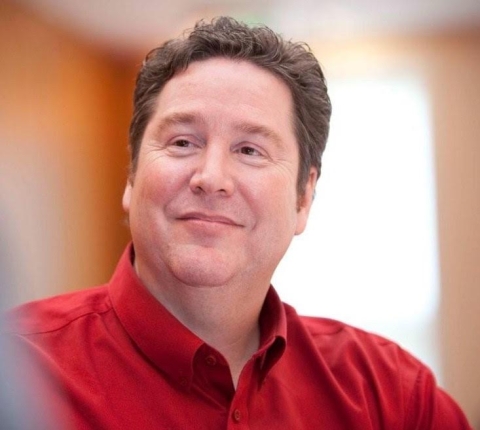 Chris Yochim, founding member and chairman of the Board of the Delaware Bioscience Association, has been appointed co-chair of the PHL Life Sciences' advisory board.
PHL Life Sciences, a division of the Philadelphia Convention and Visitors Bureau (PHLCVB), works to increase Greater Philadelphia's recognition as a leader in the life sciences and a world-class destination for the industry's meetings, conventions and business opportunities.
Yochim will co-chair the board alongside Dr. Margaret Foti, president and CEO of the American Association for Cancer Research, who was appointed to the position in September 2016.
Yochim replaces Dr. Frederic Bertley who is stepping down after accepting a CEO position at the Center for Science and Industry (COSI) in Columbus, Ohio.
With Philadelphia consistently recognized as a top city for life sciences, the industry accounts for more than 50 percent of the bookings at the Pennsylvania Convention Center. In 2016, 245 life sciences related meetings generated $295 million in economic impact for Greater Philadelphia.
"Chris Yochim truly understands that meetings mean business, and he has a long history as an advocate for Philadelphia as a life sciences meetings destination," said Bonnie Grant, executive director of PHL Life Sciences.
He added, "He brings experience from all aspects of the industry, specifically Delaware, a state that specializes in all four bioscience subsectors: agriculture, pharmaceuticals, medical devices and research. We are excited to have Chris at the helm of our advisory board."
Boasting decades of career success in the healthcare industry, Yochim spent 35 years at AstraZeneca, overseeing external relations and establishing AstraZeneca as a Preferred Partner within the biotechnology sector, venture capital and academic community.
He has served on the Executive Committee of the Board of Trustees of the Association of University Technology Managers (AUTM) and in 2014 was honored as the first life sciences industry recipient of the AUTM Presidents Award.
Locally, Chris has spent 8 years on the Board of Directors of Pennsylvania Bio and the Japan America Society of Greater Philadelphia, as well as led the Academic Industry Sub-Committee for BIO 1996, 2005, and 2015 in Philadelphia.
"Chris's commitment to bringing life sciences meetings and events to Philadelphia has spanned the length of his impressive career," said Margaret Foti, Ph.D., MD (hc), AACR CEO and PHL Life Sciences Advisory Board Co-Chair. "We look forward to the contributions he will make as we further enhance Philadelphia's appeal as a life sciences meeting destination."
For more information on PHL Life Sciences visit www.phllifesciences.com.