Clarion Events, AC Business Media Both Make Strategic Acquisitions
August 1, 2017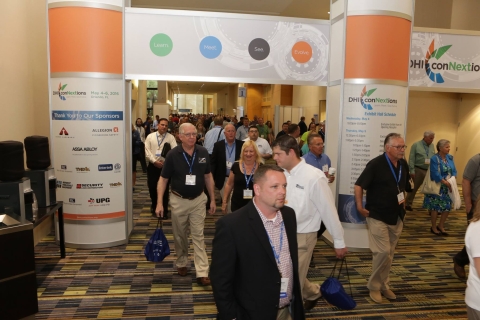 U.K.- based Clarion Events, which was just acquired by Blackstone, and AC Business Media both recently made strategic acquisitions to add to their growing portfolios.
Clarion, the parent company of iGB Affiliate, acquired the Affiliate Summit Corporation, which includes the Affiliate Summit tradeshow and conference series, FeedFront Magazine, GeekCast.fm, ReveNews.com, and the annual AffStat industry benchmark reports.
Affiliate Summit Co-Founders, Missy Ward and Shawn Collins will continue running Affiliate Summit in the capacity of Co-CEOs.
"Clarion is widely regarded as a leading event organizer, and we will be harnessing their expertise in order to expand internationally and bring our events to the next level," Collins said.
He added, "Becoming part of Clarion will add value to our current brands and provide an opportunity to take new products to emerging markets. Bringing Affiliate Summit and iGaming Business together will deliver enhanced benefits to attendees and exhibitors alike."
Alex Pratt, managing director – iGB Affiliate, Clarion Events said, "This is a really exciting acquisition for Clarion, bringing together the biggest affiliate marketing events company with Clarion's resources, expertise and successful affiliate shows in igaming and finance.
He added, "Missy and Shawn have established an extremely strong business and we are looking forward to a successful collaboration to improve the US events as well as launch the Affiliate Summit brand internationally."
Fort Atkinson, Wis.-based AC Business Media acquired the conNextions Trade Show from the Door and Hardware Institute.
"ConNextions is the leading trade show servicing the door, hardware, safety and security sectors in the non-residential construction industry," said Nick Curci, president of Corporate Solutions, whoch handled the deal for DHI.
He added, "Exhibitors are manufacturers of doors, frames, hardware, electronic access control, software systems and equipment. ConNextions recently held its 40th annual event in Phoenix, and it will be held in Baltimore in 2018. AC Business Media, with its existing strong brands and relationships in the construction market, will certainly be in a position to grow the show significantly by all measurements."
Jerry Heppes, CEO of Door & Hardware Institute, said, 'Nick Curci and Corporate Solutions have been an outstanding partner to DHI on the recent sale of our event conNextions. I have personally known Nick for a half dozen years as he was diligent in always checking in on our needs."
Hepppes added that DHI initially had not considered selling the show.
"Last year, Nick approached us with an early offer and helped us to understand the strategic and business parameters of this decision. The initial offer was not consummated, but we were so impressed with Nick and had determined it was the appropriate strategic move for DHI, that we engaged Nick as our broker."