Dr. Eric J. Topol Selected as Keynote Presenter at Medical Design and Manufacturing (MD&M) Minneapolis
July 25, 2017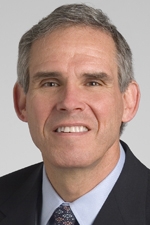 UBM, the organizer of Medical Design and Manufacturing (MD&M) Minneapolis, unveiled that industry icon, Dr. Eric J. Topol will take the keynote stage as the headlining presenter at its annual event in Minneapolis, Minn.
Dr.Topol will provide insight on the state of healthcare today and what the future holds for digital medicine.
The Midwest's largest medical technology event, which will house more than 600 leading suppliers and 5,000+ industry professionals, takes place on Nov. 8-9 at the Minneapolis Convention Center.
The event is comprised of six tradeshows running alongside one another, including Medical Design & Manufacturing (MD&M) Minneapolis, MinnPack, Design & Manufacturing Minneapolis, Automation Technology Expo (ATX) Minneapolis, PLASTEC Minneapolis, and Embedded Systems Conference (ESC) Minneapolis.
"We are honored to have Dr. Topol headline our event in Minneapolis as he is one of the highest regarded experts in the industry and can provide unprecedented insight from his successful career in medicine," said Nina Brown, vice president of events, UBM.
She added, "We are thrilled to give our attendees the opportunity to learn from an industry leader in this iconic medical technology hub."
Widely known as the 'Dean of Digital Medicine,' Dr. Topol has dedicated his career to the genomic and digital tools to individualize medicine and the power that brings to individuals to drive the future of medicine.
His medical career is highlighted by notable achievements, including leading the Cleveland Clinic to become the number one center for heart care, founding the Scripps Translational Science Institute (STSI), publishing more than 1,100 peer-reviewed articles, and being voted the most influential physician leader in the United States in a national poll conducted by Modern Healthcare.
Dr. Topol also is an author, publishing two bestselling books on the future of medicine titled The Creative Destruction of Medicine and The Patient Will See You Now. Currently, Dr. Topol is a professor of Genomics at the Scripps Research Institute.