Healthcare Convention & Exhibitors Association Awards Inaugural Scholarship Recipients
July 25, 2017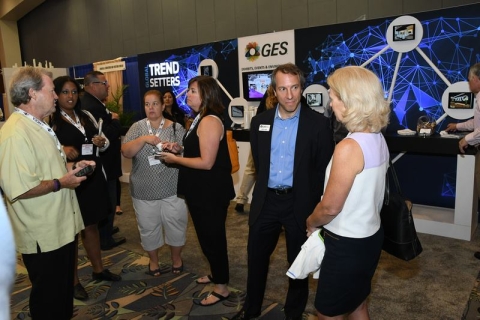 The Healthcare Convention & Exhibitors Association (HCEA) has named Leanne Dagavarian, with MilliporeSigma, and Melissa Matarrese, with the American College of Surgeons, as the recipients of the inaugural HCEAConnect Scholarship, sponsored by GES.
The HCEAConnect Scholarship provides two registration scholarships to attend HCEAConnect, taking place Aug. 13-16 in Chicago.
Dagavarian and Matarrese were selected from a competitive selection of applicants and will be recapping their experience in a future issue of HCEA News, HCEA's e-newsletter.
"We are thrilled that Ms. Dagavarian and Ms. Matarresse will be joining us at the 2017 HCEAConnect in Chicago courtesy of the GES sponsored HCEA scholarship initiative," said Don Schmid, HCEA President.
He added, "I am confident that their experience will be rewarded with pertinent networking connections while providing them additional tools to assist them with their healthcare exhibiting endeavors."
GES EVP of Corporate Accounts Vin Saia said, "HCEAConnect provides unmatched professional development and networking opportunities for healthcare exhibiting professionals. GES is honored to sponsor the inaugural HCEAConnect Scholarship. Congratulations to scholarship recipients Leanne Dagavarin and Melissa Matarrese."
HCEAConnect gathers the industry's leading healthcare exhibit marketers, medical association meeting and exhibition directors, and exhibit design, creative marketing and convention services companies.
This is their once a year opportunity to garner relevant, quality educational opportunities, as well as idea exchange between our three unique member types, corporate, association and industry partner members.