People News: 2016 Ends with Flurry of New Hirings, Promotions
January 9, 2017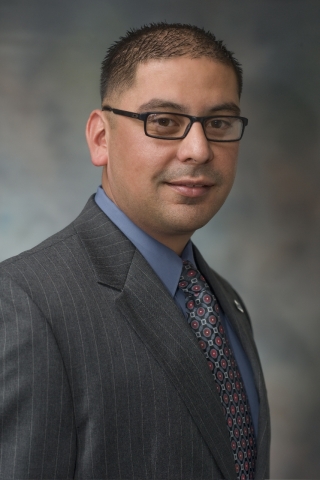 Instead of ending on a quiet note, last year finished up with a flurry of new hires and promotions at venues, convention bureaus and other companies.
John Gonzalez, the long-time director of event and guest services at the George R. Brown Convention Center, has been promoted to the new vice president position at Houston First Corporation's downtown convention complex.
In his new role, Gonzalez will assist HFC COO Luther Villagomez in the administration of the George R. Brown and its central role in shaping the new Avenida Houston convention and entertainment district.
Gonzalez will interface with business representatives, organizations, suppliers, contractors, advisory committees, show promoters and contractor services. In addition, his successor over event and guest services will report to him.
Team San Jose promoted Cheryl Little to director of Sales and Destination Services. Little has been with Team San Jose for 26 years, and her expertise will help Team San Jose drive group sales and room nights.

"Cheryl is one of our longest tenured employees at Team San Jose and has been an integral part of our organization's success from the beginning," said Team San Jose CEO Karolyn Kirchgesler.
She added, "She has helped us achieve our performance goals for four consecutive years and assisted in leading our team to exceed their sales goals during our convention center renovation and expansion when there was limited venue space available."
Little will lead sales efforts responsible for the economic performance of the organization through room night production and facility revenue. She also will lead the promotion and selling of CVB services as a destination management company, including housing, registration and off-site events.
Experience Kissimmee, the official tourism authority for Osceola County, Fla., has appointed Jodi DiSalle as vice president of Communications.
In this role, DiSalle will guide Experience Kissimmee's overall communication strategy to promote, enhance and protect the organization's brand reputation; develop and implement a comprehensive public relations plan targeting leisure and group travel markets; and provide guidance and direction to international vendors, specific to media activities and engagement.
As a member of the senior leadership team, DiSalle also will contribute to the organization's strategic planning and topline marketing initiatives.
"Jodi's experience, industry knowledge and fresh perspective make her an outstanding addition to our executive team," stated DT Minich, Experience Kissimmee president and CEO. "Her local connections and time as an Experience Kissimmee board member will ensure a smooth transition and help maintain the department's momentum."
A PR veteran of more than 12 years, DiSalle most recently was director of Marketing and Public Relations for the 1,416-room Gaylord Palms Resort & Convention Center in Kissimmee.
Meet Minneapolis, Convention and Visitors Association, has hired Courtney S. Ries as vice president of Destination Branding & Strategy.
Ries comes to Minneapolis from Travel Portland, where she worked for eight years and most recently served as vice president of Marketing, overseeing its domestic and international leisure consumer and convention sales marketing efforts.
As vice president of Destination Branding & Strategy at Meet Minneapolis, Ries will manage marketing and branding, partnership marketing sales and revenue generation, creative services and production, website and digital marketing, Convention Center marketing and public relations, among other responsibilities.
SmartSource Computer & Audio Visual Rentals, a provider of computer, audio visual (AV) and technology solutions for businesses and events, appointed Leverett W. Campbell III as an account executive serving in the Mid-Atlantic market.
He will be based in SmartSource Rentals' Washington, D.C., office. Campbell will be focusing on developing new client relationships within the federal, state and local government markets.
Campbell brings a proven track record successfully selling technology solutions to diverse markets including the Fortune 1000, commercial accounts, colleges/universities, system integrators and the U.S. military.