People News: New Hires, Promotions Are Full Speed Ahead Closing Out 2015
December 9, 2015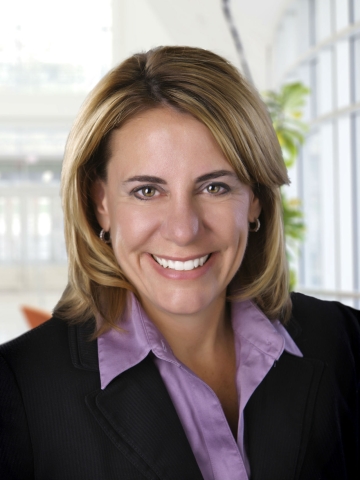 Whoever said December was a slow month, might have been wrong when it comes to end of this year's new hires and promotions, with several companies bringing people on before kicking off a fresh start in 2016.
Global Experience Specialists recently named Wendy Gibson as executive vice president of global marketing.
Gibson is an accomplished B-to-B marketing leader with a high-tech background and brings 25 years of managing all aspects of marketing, including branding, lead generation, product marketing, corporate marketing, digital, social and business development.
As executive vice president of global marketing, Gibson is responsible for driving GES' global brand and marketing strategies, including leading MarketWorks, GES' strategy and marketing advisory service.
"I'm excited to have Wendy lead our global marketing team," said GES President Steve Moster. "Wendy's impressive results leading marketing for fast-paced, high-growth companies, and her unwavering focus on the voice of the customer, make her the ideal person to lead our global marketing efforts."
The OFFPRICE Show recently hired Melissa Witnik as sales and operations coordinator.
Witnik's main responsibilities include assisting the sales and operations teams with executing the OFFPRICE Show. She will create and modify sales reports, reach out to buyers to inform them of event details, layout and manage the floor plan, and assist in coordinating event sponsorship.
She previously worked at White Lodging Services as the Banquet Manager at the Marriott Milwaukee Downtown, and as Food & Beverage Manager at the Hilton Garden Inn Lake Forest.
Witnik is a 2013 graduate of Michigan State University, earning her bachelor's degree in Hospitality Business.
VisitPITTSBURGH, the official tourism promotion agency for Pittsburgh and Allegheny County, recently hired Dawn Holden as vice president of partnership development.
Holden brings to the position extensive management and destination marketing and partnership development experience.
Previously, Holden was a sales executive for Hargrove Inc., selling custom rental exhibits to C-Suite executives at associations, destination marketing organizations, corporations and organizations.
From 2005 to 2013, she was employed by Destination DC as the partnership and alliances manager, strategically presenting the benefits of partnering with Destination DC to prospective and existing members.
SmithBucklin promoted James McNeil to executive vice president and CEO of SmithBucklin's Business + Trade Industry Practice, effective Jan. 1.
McNeil previously served as senior vice president of SmithBucklin's Business + Trade Industry Practice, providing oversight for client organizations headquartered in Washington, D.C.
Earlier this year, he was promoted to president and publisher of Information, Inc., a wholly owned subsidiary of SmithBucklin that delivers high-impact, customized, cost-effective digital content solutions. McNeil will retain his responsibilities with Information, Inc.
In his new role, McNeil will lead all aspects of the Business + Trade Industry Practice, including strategy, client organization service delivery and performance, new client development, talent development and acquisition, operational excellence, financial management and thought leadership. McNeil will be replacing Matt Sanderson, who becomes president and CEO of SmithBucklin Jan. 1.
Chuck Keller has been added to the position of sales account executive at NexxtShow.
This position combines the roles of sales and account management. Keller will be focused on driving new sales opportunities and ultimately managing those opportunities and others.
Keller has 15 years of experience in the trade show and event industry - both selling and managing large portfolios of shows.
"We are excited about adding Chuck to our team. His industry experience will make him a valuable resource for our clients," said President Fred Buonacorsi. "This addition is another example of the commitment of our senior leadership to the continued growth and development of NexxtShow and to providing outstanding service to our customers."