People News: Reed Exhibitions Names New Directors for Travel, Fashion and Vision Shows
February 17, 2015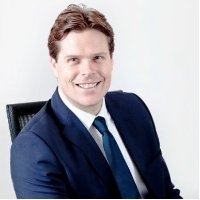 Supplier and show organizers alike promoted from within and brought on new personnel for a variety of positions across the trade show industry in the past month.
Reed Exhibitions appointed Nick Pilbeam to the position of divisional director – Travel.
Pilbeam will oversee the travel division under Reed Travel Exhibitions, which includes the International Luxury Travel Market portfolio, World Travel Market portfolio and the newly branded ibtm events portfolio of global and regional events providing business solutions on five continents.
They include ibtm world, ibtm arabia, ibtm africa, ibtm america, ibtm china, ibtm india, AIME and ICOMEX.
Pilbeam replaces Richard Mortimore, who was promoted to CEO of Reed Exhibitions UK in 2014. Pilbeam will report to Mortimore.
"We are delighted that Nick has come on board and we are confident that his broad range of expertise and excellent customer awareness will ensure that the strong brands within Reed Travel Exhibitions are continually developed, keeping up with the fast-pace and ever changing nature of the industry," Mortimore said.
He added, "I believe that Nick will excel in the role which encompasses multiple shows in a highly competitive, global segment."
Reed Exhibitions also brought on Alicia Tillman as senior vice president, Fashion and Vision, Reed Exhibitions.
Tillman will lead the Fashion portfolio that includes the highly recognized Agenda, Capsule and AXIS events that target streetwear and action sports industries, high-end, progressive brands and fashion lifestyle.
In addition, she will lead the Vision portfolio that contains the International Vision Expo & Conferences.
The Massachusetts Convention Center Authority hired Dante Angelucci, Jr. as the authority's new deputy director of development and construction.
In his role, Angelucci will be responsible for leading and overseeing the 1.3 million-square-foot expansion of the Boston Convention & Exhibition Center and related projects, including the development of two new parking garages.
Angelucci will oversee the MCCA's Capital Projects team, as well as consultants, designers and construction contractors who will be brought on to assist with the planning and execution of the expansion program.
Hargrove, Inc. promoted two veteran executive directors to vice president positions.
Ron Bracco, with Hargrove for 16 years, has been promoted to vice president — events, and David Solsbery, a Hargrove employee for nearly 17 years, has been promoted to vice president — creative services.
"The addition of the vice president leadership team will help advance Hargrove's success," said Diana Simmons, Hargrove executive vice president and COO. "We're one of the top service providers in the country, and we're continuing to grow. It was time to expand our leadership to drive both the company's progress and our employees' development."
SmartSource Computer & Audio Visual Rentals appointed Patricia Coleman as its new director of Mid-Atlantic sales.
In her new role, Coleman will be overseeing the Financial Service s and General Technology Markets, including Legal, Corporate and Major Sports Events such as the New York City Marathon, as well as many other marquee events that take place in the Mid-Atlantic region.
Tim Bookout joins North America Display Corporation (NA Display) as vice president of sales.
Already a leader in wholesale trade show displays, NA Display continues to expand its sales team and territory to meet increased customer demand.
Bookout's focus will be to support NA Display's growing exhibit and promotional products line. In his new role, Bookout will report to Terry Niedermeyer, president and work closely with Gustavo Correa, vice president and national sales manager.