PHL Life Sciences Video and Upcoming Conventions Highlight Philadelphia as a Leading Life Sciences Destination
July 25, 2017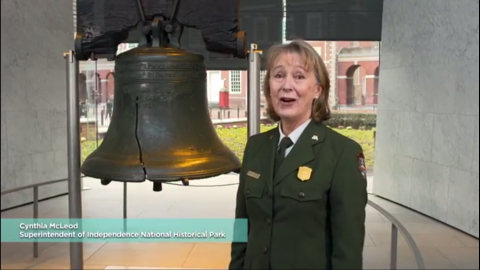 PHL Life Sciences, a business development division of the Philadelphia Convention and Visitors Bureau (PHLCVB), has successfully positioned Philadelphia as a leading life sciences meeting destination, to the tune of $295 million in economic impact in 2016 alone.
To highlight this achievement, PHL Life Sciences' latest promo video recently was released.
Notable locations like The Franklin Institute, Children's Hospital of Philadelphia (CHOP), Reading Terminal Market and the Pennsylvania Convention Center serve as the backdrop, as PHL Life Sciences executive director, Bonnie Grant; Margaret Foti, CEO of the American Association for Cancer Research; Dr. Stephen Tang, president and CEO of the University City Science Center; Madeline Bell, president and CEO of CHOP, and other area leaders get creative with sciences puns to highlight how Philadelphia is a leading destination for life science meetings and conventions, and that science is truly in Philadelphia's DNA.
"We wanted a brief, fun teaser in the form of testimonials from selected industry leaders," said Bonnie Grant, executive director of PHL Life Sciences.
She added, "Half of the meetings and conventions held at the Pennsylvania Convention Center and Center City hotels are life science-related and the economic impact generated with these types of booked meetings going forward is $3.2 billion. That says something about our city!"
"There is no city that better represents life sciences than Philadelphia," said American Association for Cancer Research (AACR) CEO Dr. Margaret Foti, who also serves as co-chair of PHL Life Sciences.
She added, "We are proud to be headquartered here and nearly 80% of the world's largest biomedical and pharmaceutical companies have a presence in the Greater Philadelphia region. With this new video, we show how our city has all the necessary ingredients for successfully hosting major life science meetings – from our international status as a life science knowledge hub to our LEED certified Pennsylvania Convention Center and hospitality infrastructure – a vibrant destination for a life science related meeting of any size."