2018 TOP 250 US TRADE SHOWS
The 2018 TSNN Top Trade Show List is exclusively sponsored by Expocad and the Orlando/Orange County Convention Center.

For a complete 2018 TSNN Top Trade Shows list that includes contact information please contact John Rice jrice@tsnn.com.
* Professional attendee figure includes exhibit personnel
TSNN Rank by NSF
Event
Event Date(s)
Venue
1

CES

At the intersection of creativity, passion and ingenuity, CES® inspires the spirit of innovation. CES 2018 welcomed a mind-boggling 1,018 exhibiting start-ups in Eureka Park from 45 countries. The excitement of CES cannot be contained; there were more than 1 million mentions of CES on Twitter. CES 2018 saw awe-inspiring new categories like smart cities, sports tech and design & source emerge, with topics ranging from vehicle technology to drones continuing the growth of global technology.

Organizer: Consumer Technology Association # Exhibitors: 4,460 # Attendees: 111,854

01/09/2018 to 01/12/2018

Las Vegas Convention Center/Sands Expo & Convention Center/Various Hotels Las Vegas

NSF: 2,784,167

2

IMTS - The International Manufacturing Technology Show

More than 114,000 industrial decision-makers attend the International Manufacturing Technology Show (IMTS) to get ideas and find answers to their manufacturing problems. They will see new technology demonstrated and choose the best for their needs.

Organizer: AMT-The Association for Manufacturing Technology # Exhibitors: 2,563 # Attendees: 129,415*

09/10/2018 to 09/15/2018

McCormick Place Chicago

NSF: 1,424,232

3

The Atlanta International Gift & Home Furnishings Market January

Global buying power, peak order-writing volume and surging optimism fueled the pace of the January Market through its closing bell. The market registered attendees from every U.S. state and around the world in 2018's first international home, rug, gift and apparel trade fair.

Organizer: AMC, Inc. # Exhibitors: 2,696 # Attendees: 90,323*

01/09/2018 to 01/16/2018

AmericasMart Atlanta Atlanta

NSF: 1,341,126

4

The Atlanta International Gift & Home Furnishings Market July

AmericasMart® advanced its position as the epicenter of trend evolution and thought leadership when retailers, designers, specifiers and manufacturers from across the U.S. and around the world gathered for the Market's 61st-annual summer staging. The Market saw new introductions, new product collections and presentations and industry-leading programming featuring celebrated tastemakers, business visionaries and innovators across its newly timed seven-day run.

Organizer: AMC, Inc. # Exhibitors: 2,357 # Attendees: 85,104*

07/10/2018 to 07/16/2018

AmericasMart Atlanta Atlanta

NSF: 1,255,192

5

PACK EXPO International and Healthcare Packaging EXPO 2018

PACK EXPO International focuses on the latest developments in packaging machinery, processing machinery, converting machinery, materials, packages and containers, and components. The most prominent companies in the industry exhibit and make product introductions at the show. PACK EXPO International is a biennial event (every other year).

Organizer: PMMI: The Association for Packaging and Processing Technologies # Exhibitors: 2,460 # Attendees: 43,981

10/14/2018 to 10/17/2018

McCormick Place Chicago

NSF: 1,249,751

6

NPE 2018 – The Plastics Show

NPE: The Plastics Show provides exclusive access to the innovations, people, processes, science and ideas that are shaping the future of plastics. Build connections, exchange ideas and explore the largest concentration of machinery, tools, technology and professional training available in today's industry marketplace.

Organizer: Plastics Industry Association # Exhibitors: 2,182 # Attendees: 35,949

05/07/2018 to 05/11/2018

Orange County Convention Center Orlando

NSF: 1,221,765

7

SEMA 2018 Show (Specialty Equipment Market Association)

The SEMA Show is the premier automotive specialty products trade event in the world. It draws the industry's brightest minds and hottest products to one place, the Las Vegas Convention Center. As part of the Automotive Aftermarket Industry Week, the SEMA Show attracts more than 160,000 industry leaders from over 130 countries for unlimited profit opportunities in the automotive, truck and SUV, powersports and RV markets.

Organizer: Specialty Equipment Market Association # Exhibitors: 2,400 # Attendees: 161,938*

10/30/2018 to 11/02/2018

Las Vegas Convention Center Las Vegas

NSF: 1,210,000

8

Florida RV SuperShow

The Florida RV SuperShow promotes the RV lifestyle and camping in the State of Florida.

Organizer: Florida RV Trade Association # Exhibitors: 345 # Attendees: 1,200

01/16/2018 to 01/21/2018

Florida State Fairgrounds Tampa

NSF: 1,171,084

9

America's Largest RV Show

America's Largest RV Show - Hershey is a hybrid show combing both industry and retail segments. Over 40 manufacturers and 149 booth vendors gather to show the latest the RV and camping industry has to offer. The first two days are dedicated solely to the industry where dealers and campgrounds can purchase inventory and see the latest from OEMs. During the public days, consumers can attend to purchase and shop the newest RVs and accessories on the market.

Organizer: Pennsylvania RV & Camping Assn. # Exhibitors: 198 # Attendees: 1,542

12/10/2018 to 12/16/2018

Giant Center Hershey, PA

NSF: 1,047,866

10

NAB Show

NAB Show is the world's largest event encompassing The M.E.T. Effect, the convergence of media, entertainment and technology. With 103,000 attendees from 161 countries and 1,800+ exhibitors, NAB Show is the ultimate marketplace for solutions that transcend traditional broadcasting and embrace content delivery to new screens in new ways. From creation to consumption, across multiple platforms and countless nationalities, NAB Show is where global visionaries convene to bring content to life.

Organizer: National Association of Broadcasters # Exhibitors: 1,718 # Attendees: 41,154

04/07/2018 to 04/12/2018

Las Vegas Convention Center Las Vegas

NSF: 1,045,000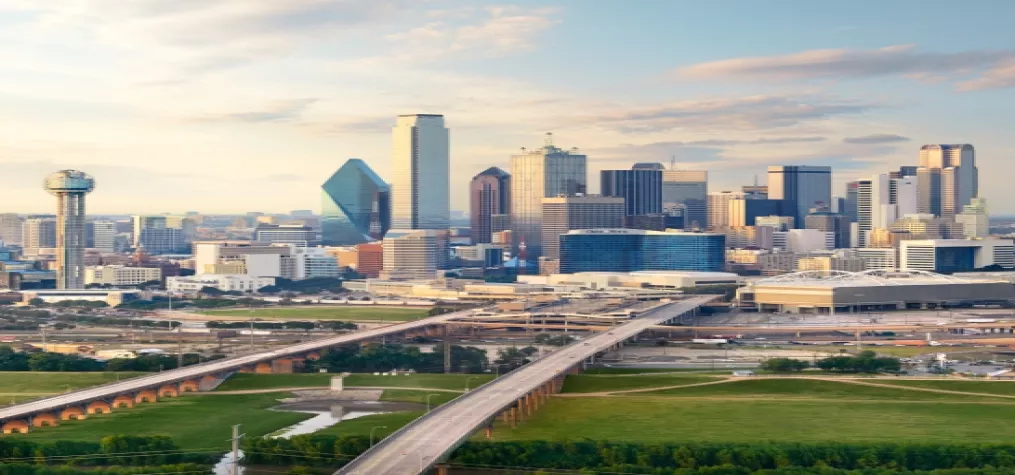 Dallas already boasts 35,000 hotel rooms, award-winning global cuisine, and a walkable downtown. But we are just getting started. Visit Dallas is thrilled to announce that the city of Dallas is doubling down with a massive new convention center and entertainment district. Featuring 800,000 square feet of exhibit area, 260,000 square feet of meeting rooms, and 170,000 square feet of ballroom. The center will connect business travelers with dining and shopping options in the popular Cedars District means more places to get down to business, and even more ways to unwind. "Dallas is already a great meetings and conventions destination, with the accessibility of two major airports, affordable labor, and an outstanding hotel product," said D. Bradley Kent, Visit Dallas senior vice president and chief sales officer. "The new center and Convention Center District will enhance Dallas' competitive position and are exactly what our customers' need and have been asking for." What's New – AT&T Discovery District Located in the heart of Downtown Dallas, this new district on the AT&T corporate campus is tailor-made for groups of all sizes. It boasts a multi-sensory experience, including outdoor event space, the AT&T Theater, and multiple dining outlets including JAXON Beer Garden and The Exchange, a bustling food hall. Hotels Coming Soon Names like the JW Marriott (Downtown), lnterContinental Dallas (Uptown), and Hotel Swexan (Uptown) are adding luxury amenities and bountiful event spaces. The projects will debut in 2023 and beyond. JW Marriott This new, 15-story, 283-room hotel will open in the heart of the city's downtown Arts District this year. The property features a 25,000-square-foot grand ballroom, as well as a spa, restaurant, lobby bar, fitness center, and a rooftop pool deck and bar. InterContinental Dallas  Located in Cityplace Tower in Uptown, InterContinental Dallas will feature sweeping panoramic views of the Dallas skyline. Guests will enjoy spacious, high-end rooms and amenities, including more than 21,000 square feet of event space.   Hotel Swexan Hotel Swexan, a new, 22-story luxury property, is rising in Uptown's Harwood District and will make its mark on the Dallas skyline. Opening this year, it is a sculptural building with cantilevered upper floors, as well as a 75-foot rooftop infinity-edge swimming pool and a hidden underground lounge.