TSNN Trade Show Data
 2017 & 2018 & 2019 & 2020 Trade Show & Convention List Now Available
We create 'intelligent' and custom lead lists based on specific needs (we have over & 6,000 U.S. Trade Shows.)

Need planners in specific regions? With a certain title? In a dedicated industry
sector? We can make an actionable, high-value, lead target list for YOU.
For more information, a free sample or to order and discuss pricing, please contact: TSNN Marketing Director Arlene Shows ashows@tarsusus.com (603) 630-0125.
** Please ask for special pricing on Non-EU International Contacts
In addition, we will email you quarterly updates of all trade shows and events for 12 months at no additional cost.
The data will be emailed to you in an Excel® spreadsheet and will include most of the following information:
• Show name
• Show contact's name, email, and phone
• Show URL
• Show organizer's name, mailing address, and phone
• Show start date
• Show end date
• Number of attendees
• Number of exhibitors
• Type of show (public trade show, private trade show, conference with trade show, conference only)
• Show venue location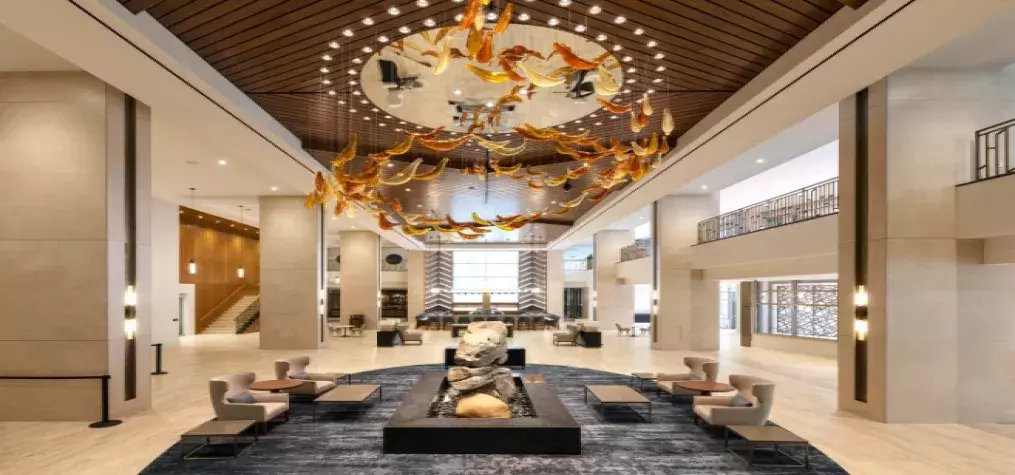 Located in beautiful North Carolina, Harrah's Cherokee is the perfect mountain getaway with breathtaking views of the Great Smoky Mountains and new additions to its resort and conference spaces sure to elevate any meetings or event. Completed in 2021, Harrah's Cherokee's latest $330 million expansion project introduced an entirely new fourth hotel tower, The Cherokee, as well as an additional 83,000 square feet of meeting space with the Cherokee Convention Center. The Cherokee tower brings with it 725 rooms and 70 luxurious suites spread out over 19 floors for a grand total of 1,800 rooms across the entire resort. The new rooms feature a sleek design with an earth-toned color palette and modern amenities. In addition to the new rooms, the expansion also brought with it a luxurious new lobby and lobby bar, a fitness center, a coffee & pastry bar, and a second pool. Conventions, trade shows, banquets, receptions, and even the smallest, most intimate gatherings can find the perfect arrangement at Harrah's Cherokee with its 130,000 square feet of flexible meeting space – including the Cherokee Convention Center. The resort offers a myriad of different spaces and configuration options for events, but the largest spaces include the following: 32,000-sq-ft Cherokee Convention Center ballroom with 22 meeting spaces 11,100-sq-ft Cherokee Convention Center ballroom pre-function space 33,000-sq-ft Cherokee Exhibit Hall 6,000-sq-ft Cherokee Exhibit Hall Pre-Function 13,801-sq-ft Council Fire Ballroom able to be reconfigured into as many as four ballrooms from 3,100 to 3,529-sq-ft each 16,815-sq-ft Event Center able to be configured in six different ways to accommodate 100 to 1,500 guests and offers four VIP suites, box seating, and more than 1,100 balcony seats. In addition to the new accommodations and meeting space, Harrah's Cherokee has also opened several new restaurants as part of the expansion including Guy Fieri's Cherokee Kitchen + Bar which includes the chef's award-winning burgers and barbeque on the menu. Another celebrity chef has also made their mark on the resort with the opening of Gordon Ramsay Food Market which features eight dining concepts ranging from sushi to New York-style deli sandwiches and classic fine-dining fare. Longtime Asheville favorite, Wicked Weed Brewing Pub has also debuted a new location next to Harrah's Cherokee Event Center creating the perfect after-event center with its bright and bold design, over thirty different beers, and live music on weekends. An easy drive from many of the largest cities in the Southeast, Harrah's Cherokee provides the perfect blend of majestic mountainscapes, luxurious new accommodations, and authentic Native American culture.