Advertise and Editorial Calendar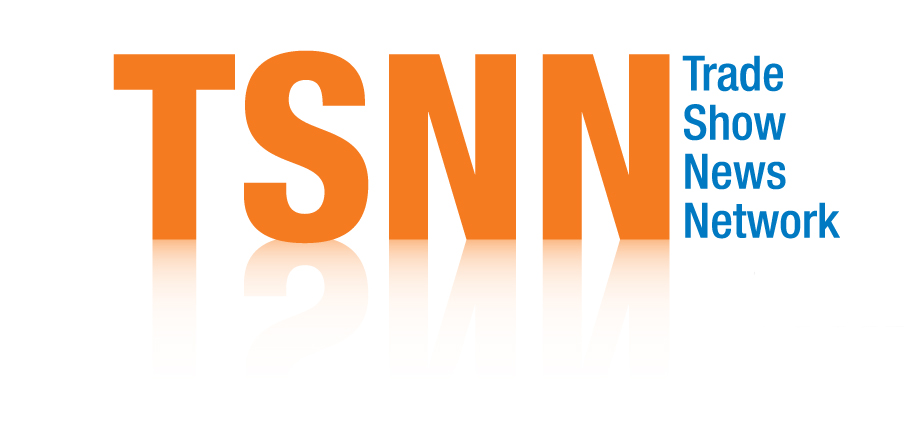 Do you want your brand in front of the MOST event professionals offered by any US trade show-focused publication? 
TSNN Reach in Numbers:
More than 160,000 website visitors and subscribers to TSNN's suite of newsletters. 
More than a 30,000 reach on Twitter via TSNN_Rachel and TSNN_com_US
More than 10,000 LinkedIn TSNN group members. 
In other words, TSNN is the No. 1 online news source for the trade show industry,
Here is the 2023 TSNN Media Kit: 
PDF of TSNN Electronic Media Kit
Please reach out to John Rice, VP of Sales at jrice@tsnn.com 
Includes advertising information for TSNN's website and suite of acclaimed e-newsletters, including TSNN: The Industry This Week, TSNN Breaking News, Association Show News, People News, Tech News and TSNN ExpoFiles. 
In short, if your goal is to reach the MOST show organizers with your brand, TSNN offers unparalleled opportunities, not only on the TSNN website but also with six e-newsletters serving a combined 160,000 subscribers each month.
For information about Featured Listings, Newsletter Advertisement, Banner Ads, Sponsorship, Dedicated eBlasts for Qualified Products and Services, Custom Ad Campaigns and much more, please contact:
TSNN 2024 Editorial Calendar
The Industry This Week: Released every Tuesday, this weekly e-newsletter covers the latest news in the global trade show industry. Show launches, mergers and acquisitions, the health of the overall industry and thought-leader blogs are regular features in this acclaimed e-newsletter. Each week, more than 10,000 subscribers receive TITW and it is read by many of the C-level decision-makers in the industry. There are more eyes looking at TITW than any other trade show publications. (Click here for an example).
Breaking News: Distributed at least three times each month, Breaking News has all the hard-hitting, latest news that TSNN is known for being the first in the publication market to break. More than 12,000 subscribers read this hugely popular e-newsletter several times each month and it is often the talk of the industry. (Click here for an example).
Association Show News: Released two times a month (1st & 3rd Thursdays). Association shows represent a significant piece of the trade show industry and this e-newsletter focuses not only on shows in that sector but also the industry associations for the trade show and meeting industry. More than 8,000 subscribers receive Association Show News, which is read by many of the C-level decision-makers in the industry. Association Show News serves a niche sector overlooked by other trade show publications. (Click here for an example).
ExpoFiles News: Released monthly (2nd Thursday of each month), this popular publication is geared to all event industry professionals. It releases to a diverse subscription base of Organizers, Exhibitors, Suppliers & Promotional Product Professionals. The e-newsletter is sent to 25,000 subscribers and educates Trade Show Pros with helpful Tips, Trends, Tactics & Best Practices with the intent of keeping up them up to speed on all aspects of our industry by offering valuable information they need to do their job with excellence. (Click here for an example).
People News: Our People e-newsletter represents the most important aspect of our industry: human talent! Released every other month to an audience of 10,000 subscribers, it covers promotions, new hires, big career moves, retirements, employment opportunities and the people side of mergers, acquisitions and more. This "personal" publication also shines a light on employees and their event companies that are #GivingBack to make a positive difference in their host and home communities (Click here for an example).
Every day, MGM Resorts hosts organizations and individuals from around the world with a diverse array of business purposes, needs and expectations. But they all have one thing in common—a host committed to making their meetings sustainable and unforgettable through close partnership and responsible meeting practices. Harnessing the Sun Meetings at MGM Resorts are predominantly powered by the sun, thanks to its innovative 100-megawatt solar array. As the largest directly sourced renewable electricity project in the hospitality industry, the solar array features 323,000 panels and produces up to 100% of MGM Resorts' daytime power needs in Las Vegas.* Built in 2021, the solar array reduces the carbon footprint of meetings—and all of MGM Resorts—while still delivering an enlightening and electrifying guest experience. Leading Water Stewardship Knowing water is essential to operations, guests and employees, MGM Resorts has long employed various conservation measures and has doubled down on its commitment in recent years to become a leading corporate water steward. In 2022, MGM Resorts President and CEO Bill Hornbuckle signed the CEO Water Mandate, a United National Global Compact, becoming the first gaming company to endorse the initiative. The company replaced more than 200,000 square feet of real grass with drought-tolerant landscaping in Las Vegas and pledged to reduce water use by 33% by 2025 and by 35% by 2030. Between 2007 and 2022, MGM Resorts saved more than 6 billion gallons of water through water conservation. Fostering Diversity, Equity & Inclusion MGM Resorts serves a world of diverse people, perspectives and experiences by cultivating a workforce culture that embraces all of humanity. From mindful recruitment and hiring practices to meaningful social responsibility initiatives, MGM Resorts is a welcoming and inclusive space for veterans, individuals with disabilities, people from diverse backgrounds, LGBTQ+ community members and more. The company's commitment to supplier diversity drives innovation by extending competitive opportunities to local and diverse-owned suppliers, while the MGM Resorts Supplier Diversity Mentorship Program provides diverse-owned businesses tools and resources to enhance and grow their businesses. Paying it Forward MGM Resorts knows that great companies must serve the greater good. That's why paying it forward is part of its approach to meetings and events. Through the Feeding Forward Program, MGM Resorts collects and preserves unserved and untouched food from conventions held at its properties, then safely donates to food-insecure people through a partnership with Three Square, Southern Nevada's primary food bank. Since 2016, MGM Resorts has donated more than 3.7 million meals, with a goal of 5 million meal donations by 2025. Donations include unserved perishable prepared foods from events, perishable unprepared food from MGM Resorts' kitchens and nonperishable food items from minibars and warehouses. From world-class venues and experiences to industry leading responsible meeting practices, MGM Resorts is proud to host meaningful and sustainable events. *Not including The Cosmopolitan of Las Vegas