AMEX Meetings & Events Global Forecast: More In-Person Connections in 2023
November 22, 2022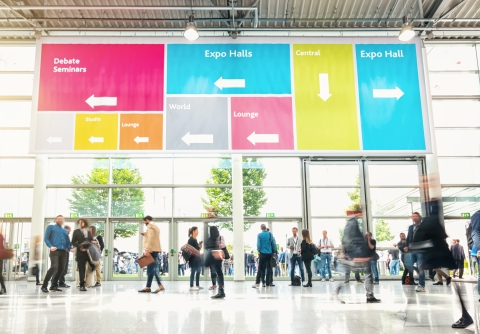 Event professionals expect in-person events and budgets to increase in 2023, according to the 12th annual Global Meetings & Events Forecast, produced by American Express Meetings & Events, a division of American Express Global Business Travel (Amex GBT).  
The 2023 Global Meetings & Events Forecast is based on a survey of 580 meeting and event (M&E) professionals across the value chain in 23 countries, as well as interviews with industry leaders. Key findings from the report include:
77% of respondents are optimistic about the health of the industry heading into 2023, rating eight or above out of 10, a six-point increase compared to last year's survey.


 

67% said they believe the number of in-person events will return to pre-pandemic levels within one to two years.


 

65% said that overall meetings and events budgets are increasing for 2023.
"This Forecast reflects a renewed understanding of the value of meetings and events, and the critical role they play in building company culture and driving business," said Gerardo Tejado, general manager of American Express Meetings & Events. "The report also finds an industry taking lessons learned during the last few years to bring positive change, including in areas such as technology, well-being, sustainability and inclusivity."
Strong Growth of In-Person Events
Survey respondents anticipate that in-person meetings and the number of event attendees will increase across the board, with 87% of meetings expected to have an in-person component. After two years of remote and hybrid arrangements, respondents also expressed growing virtual fatigue. Overall, a strong majority expect in-person meetings and events activity to be their main focus next year, with only 29% of respondents in North America and 33% in Europe expecting an increase in hybrid meetings.
Commitment to Sustainability
Sustainability also continues to be a priority for most meetings and events in 2023. Four in five respondents (80%) say their organization takes sustainability into account when planning events. Of those who say their organization takes sustainability into account, 76% say their organization has a defined sustainable meetings program strategy. Impactful practices cited include minimizing paper usage (22%), energy-saving and waste reduction measures (19%) and booking green suppliers (18%).
Diversity, Equity & Inclusion Efforts
Incorporating diversity, equity and inclusion (DE&I) into meetings and events was also a top priority for meeting professionals. Nearly nine in 10 (87%) respondents say their organization or client actively strive to incorporate DE&I in their programs. These respondents say the top two ways they do this are by using diverse and minority-owned suppliers (29%) and by providing an option to attend the event virtually (28%).
North America
Event professionals in the North America region are seeing the highest increase in group rates for 2023 in both group air (7.8%) and hotel (7.4%) compared to other regions. North America is also the only region expecting a decrease in hotel room and event space availability.
Europe
Europe had the second-highest number of respondents who say they expect in-person attendance numbers to revert to pre-pandemic levels in the near future (69%), behind Latin America (78%). Regarding taking sustainability into account in meeting and event planning, European respondents were third (78%) among all regions to say they incorporate sustainability (only ahead of North America) and were the least percentage saying their organization has a defined sustainable meeting program strategy (66%). However, they were the most likely to calculate event carbon emissions (28%).
Latin America
Meeting professionals in Latin America feel strongest in expecting in-person attendance numbers to return to pre-pandemic levels in the near future (78%). Concerning sustainability, Latin American event professionals are leading the way, tying Asia Pacific as most likely to say their organization takes sustainability into account when planning meetings and events (86%) and are most likely to say their organization has a defined sustainable meeting program strategy (84%). The region also stands out in DE&I: 96% of respondents say their client or organization actively strives to incorporate DE&I into its meetings and events compared to the other regions.
Asia Pacific
For event professionals in the Asia Pacific region, over half (53%) of respondents say that macroeconomic changes are a top factor that influences an overall change in meeting and event spend at their organization, more so than other regions. Furthermore, they fall behind other regions in expecting in-person attendee numbers to return to pre-pandemic levels in the near future (61%). This is likely due to the region easing COVID-19 restrictions later than other regions. Regarding sustainability, respondents in the Asia-Pacific region, alongside Latin America, were more likely to incorporate sustainability into their meeting and event planning (86%), and 83% say they have a defined sustainable meeting and event program strategy for 2023.

To download the full 2023 Global Meetings and Events Forecast, go here.
Don't miss any event-related news: Sign up for our weekly e-newsletter HERE, listen to our latest podcast HERE and engage with us on Twitter, Facebook, LinkedIn and Instagram!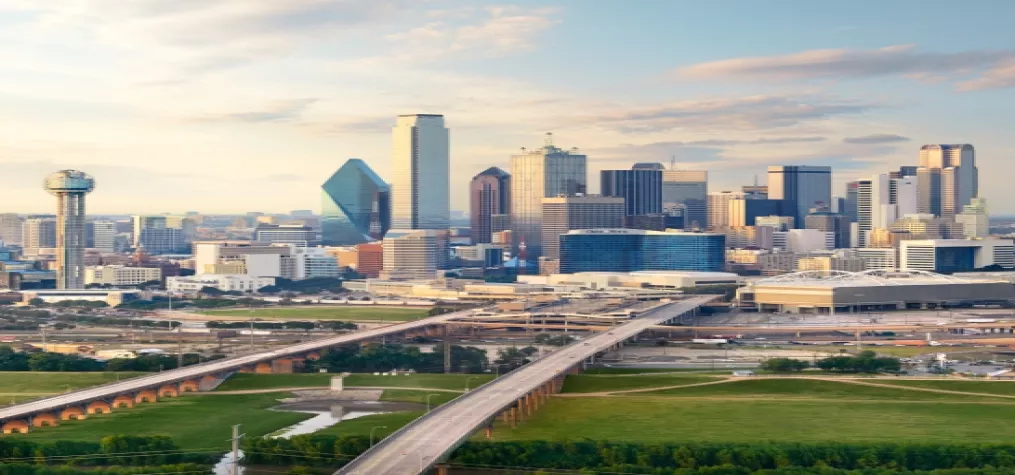 Dallas already boasts 35,000 hotel rooms, award-winning global cuisine, and a walkable downtown. But we are just getting started. Visit Dallas is thrilled to announce that the city of Dallas is doubling down with a massive new convention center and entertainment district. Featuring 800,000 square feet of exhibit area, 260,000 square feet of meeting rooms, and 170,000 square feet of ballroom. The center will connect business travelers with dining and shopping options in the popular Cedars District means more places to get down to business, and even more ways to unwind. "Dallas is already a great meetings and conventions destination, with the accessibility of two major airports, affordable labor, and an outstanding hotel product," said D. Bradley Kent, Visit Dallas senior vice president and chief sales officer. "The new center and Convention Center District will enhance Dallas' competitive position and are exactly what our customers' need and have been asking for." What's New – AT&T Discovery District Located in the heart of Downtown Dallas, this new district on the AT&T corporate campus is tailor-made for groups of all sizes. It boasts a multi-sensory experience, including outdoor event space, the AT&T Theater, and multiple dining outlets including JAXON Beer Garden and The Exchange, a bustling food hall. Hotels Coming Soon Names like the JW Marriott (Downtown), lnterContinental Dallas (Uptown), and Hotel Swexan (Uptown) are adding luxury amenities and bountiful event spaces. The projects will debut in 2023 and beyond. JW Marriott This new, 15-story, 283-room hotel will open in the heart of the city's downtown Arts District this year. The property features a 25,000-square-foot grand ballroom, as well as a spa, restaurant, lobby bar, fitness center, and a rooftop pool deck and bar. InterContinental Dallas  Located in Cityplace Tower in Uptown, InterContinental Dallas will feature sweeping panoramic views of the Dallas skyline. Guests will enjoy spacious, high-end rooms and amenities, including more than 21,000 square feet of event space.   Hotel Swexan Hotel Swexan, a new, 22-story luxury property, is rising in Uptown's Harwood District and will make its mark on the Dallas skyline. Opening this year, it is a sculptural building with cantilevered upper floors, as well as a 75-foot rooftop infinity-edge swimming pool and a hidden underground lounge.