Destinations International Unveils Booking Agreement to Protect Destinations and Event Professionals
December 15, 2022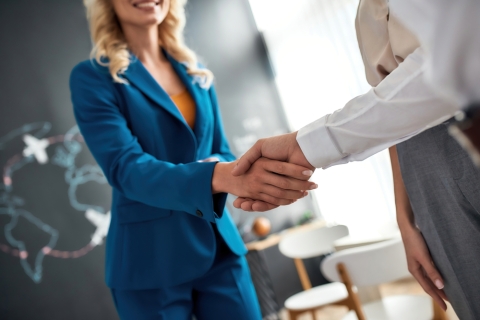 Destinations International, the world's largest resource for destination marketing organizations (DMOs) and convention and visitors bureaus (CVBs), announced a Destination Booking Agreement (DBA) that includes a toolkit to establish mutually agreeable terms to protect both the destination and the business event professional.
Don Welsh, president and CEO of Destinations International, and three representatives from Destinations International's Large Market Roundtable lauded the DBA's importance to the industry.  
"The need for CVBs and business event [professionals] to come together to create best practices for destination booking agreement guidelines has been an ongoing conversation for our industry," said Welsh said. "Destinations International's Large Market Roundtable has done great work to take the lead on this thought leadership that will ultimately enhance our entire industry moving forward."
The roundtable, which includes Destinations International officials and representatives from more than 30 large market destinations in the U.S. and Canada, has been discussing the need for destinations and business event professionals to work together to have accountability for the booking of meetings and events since 2019.
Factors such as the COVID pandemic, natural disasters due to climate change and acts of violence have wreaked havoc on the industry, particularly with the impact city-wide cancellations have on a host destination that must fill the voids.
The DBA addresses concerns such as cancellations and other important issues with clearly outlined commitments and financial liabilities for all parties, in addition to clear timelines, expectations and accountability. Additionally, the agreement aims to create deeper partnerships between event professionals, host organizations, host destinations, convention centers, hotels and other suppliers.
"DBAs allow destinations to clearly articulate and itemize dates, rates, space and any incentives or concessions offered to clients to secure their business," said Junior Tauvaa, chief sales officer at Visit Anaheim. "Destinations International has contributed to standardizing these documents while allowing each destination organization to localize it based on their respective destinations."
The new level of accountability for both parties involved creates the foundation for a legitimized exchange of goods and services within business events when a destination is selected, according to Melissa A. Riley, vice president, convention sales and services at Destination DC and chair of the Large Market Roundtable.
"The new standards will help us all continue to strengthen the meetings and events industry as we focus on the positive economic and social impact they bring to our respective destinations," Riley said.
According to Dustin Arnheim, senior vice president of sales and services at Choose Chicago, the DBA is a win-win for all involved parties.  
"I am excited for this journey and look forward to our industry getting to a place where our contractual agreements are equitable for all—both suppliers and event organizers," Arnheim said. "It is imperative that our customers feel equally protected within our agreements—from securing dates to making concessions legally binding."  
Arnheim added that he also sees the DBA as an important communication tool, particularly since there continues to be significant turnover in the hospitality industry.
"Capturing the destination organization's commitments in the DBA prevents anything from being lost or misinterpreted when new staff come on board," he said.
While the initiative was first unveiled for the North America market, Destinations International plans to further refine it and promote it globally with the hope that it will become universally adopted within the industry.
For more information on the DBA and to download the toolkit, click here.
Don't miss any event-related news: Sign up for our weekly e-newsletter HERE, listen to our latest podcast HERE and engage with us on Twitter, Facebook, LinkedIn and Instagram!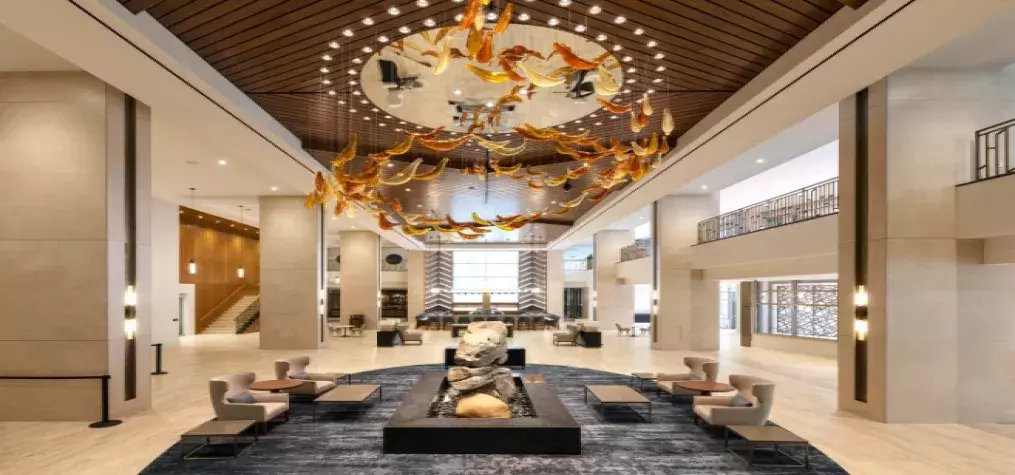 Located in beautiful North Carolina, Harrah's Cherokee is the perfect mountain getaway with breathtaking views of the Great Smoky Mountains and new additions to its resort and conference spaces sure to elevate any meetings or event. Completed in 2021, Harrah's Cherokee's latest $330 million expansion project introduced an entirely new fourth hotel tower, The Cherokee, as well as an additional 83,000 square feet of meeting space with the Cherokee Convention Center. The Cherokee tower brings with it 725 rooms and 70 luxurious suites spread out over 19 floors for a grand total of 1,800 rooms across the entire resort. The new rooms feature a sleek design with an earth-toned color palette and modern amenities. In addition to the new rooms, the expansion also brought with it a luxurious new lobby and lobby bar, a fitness center, a coffee & pastry bar, and a second pool. Conventions, trade shows, banquets, receptions, and even the smallest, most intimate gatherings can find the perfect arrangement at Harrah's Cherokee with its 130,000 square feet of flexible meeting space – including the Cherokee Convention Center. The resort offers a myriad of different spaces and configuration options for events, but the largest spaces include the following: 32,000-sq-ft Cherokee Convention Center ballroom with 22 meeting spaces 11,100-sq-ft Cherokee Convention Center ballroom pre-function space 33,000-sq-ft Cherokee Exhibit Hall 6,000-sq-ft Cherokee Exhibit Hall Pre-Function 13,801-sq-ft Council Fire Ballroom able to be reconfigured into as many as four ballrooms from 3,100 to 3,529-sq-ft each 16,815-sq-ft Event Center able to be configured in six different ways to accommodate 100 to 1,500 guests and offers four VIP suites, box seating, and more than 1,100 balcony seats. In addition to the new accommodations and meeting space, Harrah's Cherokee has also opened several new restaurants as part of the expansion including Guy Fieri's Cherokee Kitchen + Bar which includes the chef's award-winning burgers and barbeque on the menu. Another celebrity chef has also made their mark on the resort with the opening of Gordon Ramsay Food Market which features eight dining concepts ranging from sushi to New York-style deli sandwiches and classic fine-dining fare. Longtime Asheville favorite, Wicked Weed Brewing Pub has also debuted a new location next to Harrah's Cherokee Event Center creating the perfect after-event center with its bright and bold design, over thirty different beers, and live music on weekends. An easy drive from many of the largest cities in the Southeast, Harrah's Cherokee provides the perfect blend of majestic mountainscapes, luxurious new accommodations, and authentic Native American culture.