LightFair to Move to Biennial Schedule as Part of New Strategic Plan
November 4, 2022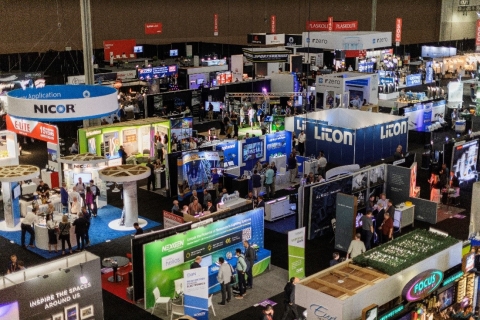 LightFair, North America's largest architectural and commercial lighting trade show and conference, is transitioning to a biennial schedule beginning with the 2023 event, scheduled for May 21-25 at the Jacob K. Javits Convention Center in New York. As the major player in this vibrant space, LightFair's updated schedule aims to better serve the industry's manufacturing cycle, product marketplace and the overall needs of lighting professionals.  
Keeping the best interest of its robust community of lighting professionals in mind, LightFair is excited for its brighter biennial future, according to Dan Darby, show director.
"The lighting industry has been shifting, and we took an opportunity to reflect on what we offer and optimize our event in a way that better aligns with industry needs," Darby said. "We've heard and felt the path of the industry moving, and it's important that we evolve with it."
The schedule change is part of an overarching strategic plan that LightFair's management committee developed in response to the changing needs of lighting manufacturing and specification. This plan continues to position LightFair at the forefront of the industry, with exciting new features in 2023, including partnerships with NYCxDESIGN and the International Contemporary Furniture Fair (ICFF), immersive lighting installations, learning tours, audience expansion to include residential lighting professionals and more.
LightFair's new biennial conference and trade show schedule will allow attendees to continue to see the newest products during odd-numbered years, on a frequency that aligns with every-other-year manufacturing cycles. With this exciting shift, LightFair welcomes an increase in attendance from all segments of the industry, providing additional business opportunities for lighting designers, distributors, engineers and architects to come together to celebrate lighting innovation on its grandest scale.
"As one of the owners of LightFair, the International Association of Lighting Designers (IALD) is excited to embrace this new biennial cadence that we know will best serve our community in the years to come," said Christopher Knowlton, CEO of IALD. "LightFair is evolving, and we encourage our members to join us on this sensational journey."
With this transformation, LightFair will continue to be a mainstay of the lighting industry, allowing the community to work together to connect, engage and inspire, according to Colleen Harper, executive director of the Illuminating Engineering Society (IES).
"IES remains committed to its mission to improve the lighted environment by bringing together those with lighting knowledge and by translating that knowledge into actions that benefit the public," Harper said.
Increasing attendance by 110% over the previous year, LightFair 2022, held June 21-23 in Las Vegas, drew more than 10,000 people from 63 countries to source brand-new products, advance their knowledge and connect with other industry professionals.
LightFair 2023 Enhancements
The 2023 edition is expected to continue this trend with a new strategic plan to dynamically expand the event in the following ways:
LightFair will be an unforgettable experiential journey with newly introduced immersive lighting installations. Four manufacturer teams will be matched with a New York-based lighting design firm to create these interactive, vibrant installations based on the 2023 theme: Circular Economy. 


 

The popular Design Pavilion will be re-imagined as the IALD Designery. This will be home to insightful panel discussions, town hall-style member meetings and student events.


 

A partnership with NYCxDESIGN will highlight the best lighting design in the city, with experiential studio tours and a panel discussion at The Designery.


 
The LightFair LIVE stage will have a new name, IES Live, and diverse new programming. The lineup will include 3D light fixture printing; meetups with LightFair Conference speakers; a Shark Tank-style sales competition and special Q&A sessions.
 

IES will also lead the LightFair 2023 Conference with a robust program anchored around inclusivity and celebrating the multidisciplinary interconnections within lighting and beyond. Conference presenters and topics will cover five broad themes: Business, Process, Art, Science and Technology, while also exploring the overlap between them and out-of-the-box ideas that transcend these themes and expand the boundaries of lighting education to other areas. 

 
Registration for LightFair 2023 opens Feb. 1, with complimentary expo hall access for IALD and IES members. To register for LightFair 2023, go here.
Don't miss any event-related news: Sign up for our weekly e-newsletter HERE, listen to our latest podcast HERE and engage with us on Twitter, Facebook, LinkedIn and Instagram!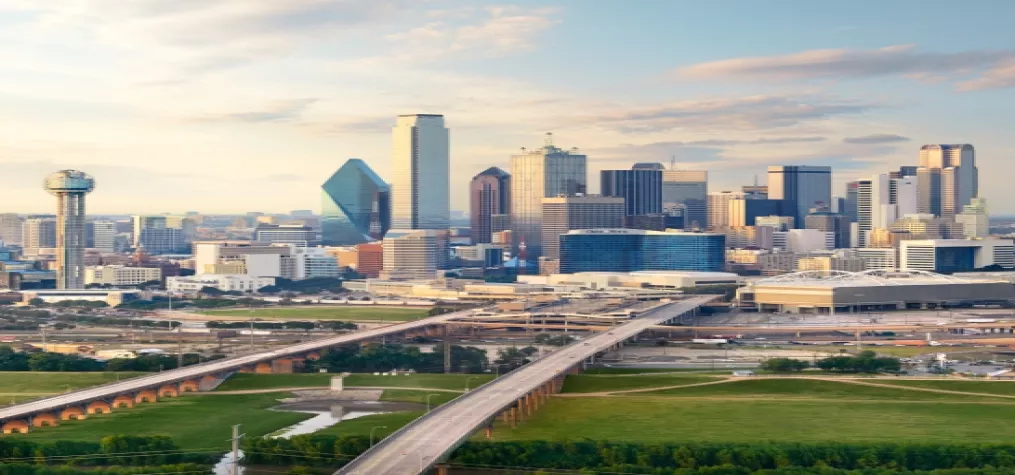 Dallas already boasts 35,000 hotel rooms, award-winning global cuisine, and a walkable downtown. But we are just getting started. Visit Dallas is thrilled to announce that the city of Dallas is doubling down with a massive new convention center and entertainment district. Featuring 800,000 square feet of exhibit area, 260,000 square feet of meeting rooms, and 170,000 square feet of ballroom. The center will connect business travelers with dining and shopping options in the popular Cedars District means more places to get down to business, and even more ways to unwind. "Dallas is already a great meetings and conventions destination, with the accessibility of two major airports, affordable labor, and an outstanding hotel product," said D. Bradley Kent, Visit Dallas senior vice president and chief sales officer. "The new center and Convention Center District will enhance Dallas' competitive position and are exactly what our customers' need and have been asking for." What's New – AT&T Discovery District Located in the heart of Downtown Dallas, this new district on the AT&T corporate campus is tailor-made for groups of all sizes. It boasts a multi-sensory experience, including outdoor event space, the AT&T Theater, and multiple dining outlets including JAXON Beer Garden and The Exchange, a bustling food hall. Hotels Coming Soon Names like the JW Marriott (Downtown), lnterContinental Dallas (Uptown), and Hotel Swexan (Uptown) are adding luxury amenities and bountiful event spaces. The projects will debut in 2023 and beyond. JW Marriott This new, 15-story, 283-room hotel will open in the heart of the city's downtown Arts District this year. The property features a 25,000-square-foot grand ballroom, as well as a spa, restaurant, lobby bar, fitness center, and a rooftop pool deck and bar. InterContinental Dallas  Located in Cityplace Tower in Uptown, InterContinental Dallas will feature sweeping panoramic views of the Dallas skyline. Guests will enjoy spacious, high-end rooms and amenities, including more than 21,000 square feet of event space.   Hotel Swexan Hotel Swexan, a new, 22-story luxury property, is rising in Uptown's Harwood District and will make its mark on the Dallas skyline. Opening this year, it is a sculptural building with cantilevered upper floors, as well as a 75-foot rooftop infinity-edge swimming pool and a hidden underground lounge.