New Business Deals: Tarsus Group and Convention Data Services Secure and Extend Strategic Partnerships
December 5, 2022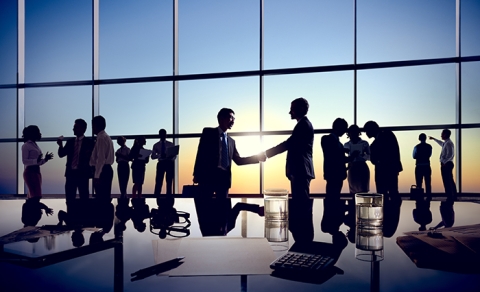 Major players in the meetings, trade show and events industry have been quietly securing new business deals and renewing existing partnerships as they set their sights on a strong and prosperous future for their respective businesses and premium event experiences for the audiences they serve. Take a look!
Tarsus Group
London, U.K.-based B2B events and media company Tarsus Group (Tarsus) and Fern Exposition Services, LLC (Fern), a leading national marketing support and trade show services provider, recently formed a multi-year partnership.
Under the terms of the agreement, Fern will provide trade show services for more than a dozen Tarsus events produced annually through 2025 in North America, including the biannual fashion wholesale event, OFFPRICE Show, and the American Academy of Anti-Aging Medicine (A4M) event portfolios. The agreement also includes an option to add future events during the term of the agreement.
"We look forward to partnering with Fern and having them provide our exhibitors and key event stakeholders the customer-focused and personalized service which Fern is known for," said Brian Howell, vice president of operations for Tarsus. "After a comprehensive RFP and presentation process, the entire Tarsus team agreed that Fern offered solutions that would not only meet our expectations in the areas of service, creativity and pricing, but would also hopefully exceed them."
Focused on the fashion wholesale market, Tarsus' OFFPRICE Show runs biannually in Las Vegas, with the next edition set for Feb. 11-14 at The Venetian Convention & Expo Center in Las Vegas. A4M's Annual World Congress – Longevity Fest 2022, set for Dec. 9-11, will also take place at The Venetian.
"We are pleased and excited with Tarsus' decision and confidence in Fern, led by Senior National Sales Manager Angi Van Berg, to enter into an agreement where we service several of their flagship events," said Aaron Bludworth, Fern president and CEO. "We have long regarded Tarsus as a world-class organization, and we look forward to helping them grow their business while creating exceptional trade show experiences for their exhibitors for many years to come."
Convention Data Services
Leading event registration, business intelligence and lead management partner Convention Data Services (CDS), a Freeman Company, has renewed several business partnerships over the past several months.
The American Society of Cataract and Refractive Surgery (ASCRS) has extended its partnership with CDS for five more years through 2027. CDS will provide full-service registration, integrations, lead management and contact center services for the ASCRS Annual Meeting, the largest U.S. meeting for anterior segment surgeons, practice management staff and ophthalmic technicians and nurses, as well as self-service registration for their smaller meetings.
IPC International, Inc. (IPC), a non-profit organization representing all facets of the electronics industry, renewed its partnership with CDS for five years from 2025–2029. CDS will provide full-service registration, integrations, lead management, sessions and access control and contact center services, as well as self-service registration for IPC's smaller events.
"It is a pleasure working with CDS, whose people and culture are some of the best in the business," said Kim DiCianni, IPC director of tradeshows and events. "CDS works as a true partner, not only as they come up with solutions when we ask for something new or some added functionality, but also as they continue to evolve and innovate their products and services, making CDS the best registration vendor in the industry."
PMMI, The Association for Packaging and Processing Technologies, extended its partnership with CDS for five years from 2023–2028. CDS will provide full service registration, lead management, integrations, data analytics and contact center services for PMMI's PACK EXPO portfolio of trade shows, which include PACK EXPO International, PACK EXPO Las Vegas, PACK EXPO East, EXPO PACK Mexico and EXPO PACK Guadalajara.
"PMMI is such an important and prestigious player in the industry, and we are excited to continue the partnership for another five years," said David Lawton, CDS chief sales officer. "Since we first began working with PMMI in 2015, our team has remained committed to executing innovative, seamless solutions that can now serve both their domestic and international portfolio of shows."
Have an event-related business deal to share? Reach out to lpsavas@tsnn.com.
Don't miss any event-related news: Sign up for our weekly e-newsletter HERE, listen to our latest podcast HERE and engage with us on Twitter, Facebook, LinkedIn and Instagram!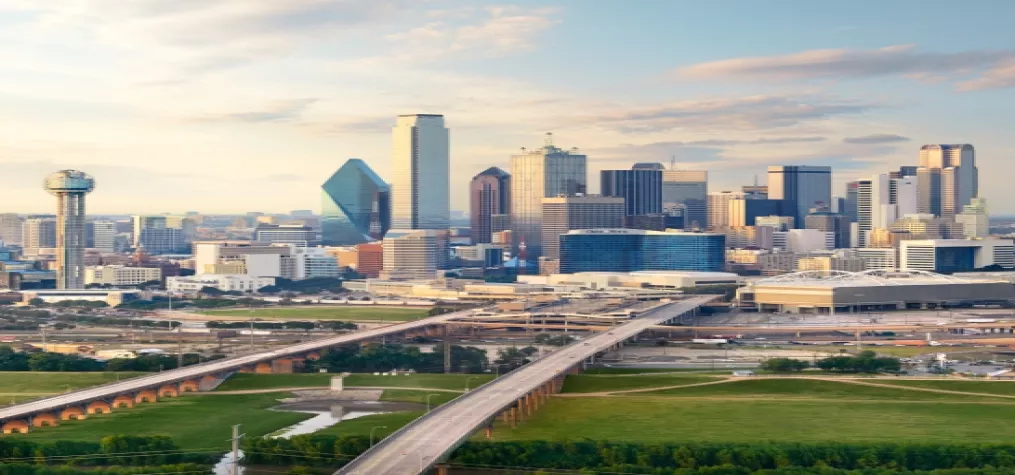 Dallas already boasts 35,000 hotel rooms, award-winning global cuisine, and a walkable downtown. But we are just getting started. Visit Dallas is thrilled to announce that the city of Dallas is doubling down with a massive new convention center and entertainment district. Featuring 800,000 square feet of exhibit area, 260,000 square feet of meeting rooms, and 170,000 square feet of ballroom. The center will connect business travelers with dining and shopping options in the popular Cedars District means more places to get down to business, and even more ways to unwind. "Dallas is already a great meetings and conventions destination, with the accessibility of two major airports, affordable labor, and an outstanding hotel product," said D. Bradley Kent, Visit Dallas senior vice president and chief sales officer. "The new center and Convention Center District will enhance Dallas' competitive position and are exactly what our customers' need and have been asking for." What's New – AT&T Discovery District Located in the heart of Downtown Dallas, this new district on the AT&T corporate campus is tailor-made for groups of all sizes. It boasts a multi-sensory experience, including outdoor event space, the AT&T Theater, and multiple dining outlets including JAXON Beer Garden and The Exchange, a bustling food hall. Hotels Coming Soon Names like the JW Marriott (Downtown), lnterContinental Dallas (Uptown), and Hotel Swexan (Uptown) are adding luxury amenities and bountiful event spaces. The projects will debut in 2023 and beyond. JW Marriott This new, 15-story, 283-room hotel will open in the heart of the city's downtown Arts District this year. The property features a 25,000-square-foot grand ballroom, as well as a spa, restaurant, lobby bar, fitness center, and a rooftop pool deck and bar. InterContinental Dallas  Located in Cityplace Tower in Uptown, InterContinental Dallas will feature sweeping panoramic views of the Dallas skyline. Guests will enjoy spacious, high-end rooms and amenities, including more than 21,000 square feet of event space.   Hotel Swexan Hotel Swexan, a new, 22-story luxury property, is rising in Uptown's Harwood District and will make its mark on the Dallas skyline. Opening this year, it is a sculptural building with cantilevered upper floors, as well as a 75-foot rooftop infinity-edge swimming pool and a hidden underground lounge.