People News: CORT Events, Miami Beach Convention Center and More Expand Departments With Major Hires, Grow Executive Teams
March 28, 2023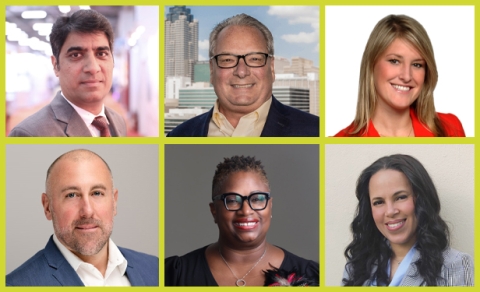 Across the trade show spectrum, event-related organizations are continuing to grow their teams and appoint new leadership as the industry forges ahead into Q2. Take a look! 
CORT Events 

 
Leading provider of furniture rental and transition services, CORT, recently expanded its executive sales and marketing team with the addition of Phil DeSarno in the newly created role of vice president of sales, marketing and merchandising. In his new role, DeSarno will be responsible for enhancing divisional relationships and alignment with CORT's top clients to drive business development while boosting CORT's brand image and ensuring that sales, marketing and merchandising are in supportive alignment.
DeSarno joins CORT Events with more than 27 years of experience in strategic sales, where he led teams across multiple divisions, helping to facilitate both profitable growth and revenue. He previously served as assistant vice president of a rental manufacturer business at Enterprise Holding Inc.
Miami Beach Convention Center

 
The Miami Beach Convention Center (MBCC) has appointed Carlina Lopez as its new director of finance, responsible for overseeing all financial operations. These include financial planning and analysis, accounts payable, accounts receivable, payroll, budgeting and forecasting, while working closely with contract partners, customers and the City of Miami Beach finance department.  
Lopez brings years of progressive experience in financial management, leadership and operational tasks to her new role. Prior to joining the MBCC, she served as director of finance/controller at the Doubletree Miami Airport and Convention Center, where she oversaw financial planning, budgeting and variance analysis, among other responsibilities. She also worked for JW Marriott Miami for 11 years, where she held several different roles, including general cashier, accounts receivable supervisor, credit manager and assistant controller.  
Lopez is replacing current Director of Finance David Nunes, who will retire on April 30 after more than eight years of service to the organization. 
American Psychological Association

 
The American Psychological Association has named Desirée Knight its senior director of meetings and events, responsible for the planning and execution of its various events held throughout the year as well as overseeing the annual APA Convention. 
Knight brings more than 25 years of experience in strategy, planning and production of educational programs, meetings and events to her new role. She most recently served as senior director of education and meetings for the American Railway Engineering Maintenance-of-Way Association (AREMA), where she worked for more than 22 years and was responsible for all meetings, as well as delivering educational resources to its members. Prior that, Knight ran her own meeting consulting business and held positions with The Enterprise Community, the Plastics Industry Association and ASD/AMD National Trade Shows.  
Clarion Events North America
Clarion Events has promoted Mike Carlucci to chief revenue and customer delivery officer for North America – the first person to hold this position within Clarion. In his expanded role, Carlucci will continue to report to Clarion CEO Greg Topalian and lead North America's sales, operations and service arm by leading the commercial vision for customer success and partnership and scaling the sales functions for growth and profitability. 
In addition, Carlucci plays a critical role in building quality industry partnerships by aligning stakeholders, needs and expectations to drive revenue operations and service. A critical component of his role will be working across the commercial and central department teams and Clarion's contractors to develop and deliver customer-centric strategies and processes.  
In 2022, Carlucci expanded his role to lead the event operations and exhibitor service side of the business, which has allowed him to influence service from the point of sale through event delivery with our contractors, venues and partners across the business and recently, globally as he is further supporting Clarion global brands entering the North American market. He has worked for Clarion Events since 2014. 
Atlanta Convention & Visitors Bureau

   
The Atlanta Convention & Visitors Bureau (ACVB) recently announced an executive retirement and made two new additions to its sales and destination services teams. 
Mark Vaughan, ACVB's executive vice president and chief sales officer, will retire at the end of the year after nearly two decades with the organization, serving as executive vice president of sales since Sept. 2005, after which he was promoted to chief sales officer in 2011. His oversight includes trade show and in-house sales, convention services and international sales.
During Vaughan's tenure, convention bookings increased from 1.3 million room nights to 1.7 million annually, while total visitation grew from 32 million to 57 million prior to the pandemic. His award-winning teams have secured and serviced hundreds of major citywide conventions and sporting events including two NCAA Men's Final Four tournaments (2013 and 2020), Super Bowl LIII (2019), two College Football Playoff National Championships (2018 and 2025) and FIFA World Cup (2026).
Vaughan served on the board of directors for ASAE, ASAE Foundation, Association Forum and Chick-fil-A Peach Bowl. He was also a member of the Federal Reserve Bank's Tourism Advisory Council and chair of the Atlanta Sports Council. In 2017, he was chosen for ASAE's Class of Fellows, recognizing his individual accomplishments and contributions to ASAE and the association sector. 
Prior to joining ACVB, Vaughan worked for Marriott International for 23 years in a variety of marketing and sales positions. 
The ACVB also announced the hiring of Lani Garner as citywide sales executive and Shannel Ortega as destination services executive. 
In her new role, Garner is responsible for selling and marketing Atlanta as a trade show and group meetings destination, tasked with generating leads and subsequent bookings for trade show and national account sales requiring 1,201 rooms or greater on peak night. She previously served as senior director of industry relations at SECO International.
Charged with managing groups using a minimum of 250 hotel rooms on peak night, Ortega will serve as the liaison between the sales department, meeting planners, ACVB member companies and trade associations to ensure the satisfaction of groups coming to Atlanta. Before joining ACVB, Ortega served as client solutions manager at Freeman.
CSI DMC
Danielle Kambic has joined leading destination and event management company CSI DMC as director of sales for Washington, DC. Bringing 18 years of destination management, entrepreneurship, sales and operations expertise to her new role, Kambic has earned a reputation as a dynamic team leader who has produced numerous award-winning, high-profile events for public and private sector clients.  
She previously served as senior manager, alliance partnerships for Cvent, where she connected suppliers with the tech behemoth's ecosystem, and prior to that, spent nine years at Hello! Destination Management, where she expanded the Florida-based firm's presence in Washington, DC.
RX 
RX (Reed Exhibitions) has appointed Sajid Desai as the new general manager for RX India. Desai joined RX in January of this year after previously working at Informa, Nuernberg Messe India and DMG Events. In his new role, he will work to build on RX India's success by growing and elevating its already strong exhibitions and events portfolio in India.
Desai brings rich experience leading international exhibitions, digital, data and media organizations along with regional expertise, knowledge and understanding of the RX business and culture to his new role.
ATL Airport District 

 
The ATL Airport District, the destination marketing organization for the cities of College Park, Hapeville and Union City, Ga., has appointed Heather McCargo as its communications and event marketing manager. A marketing professional with extensive media experience and a passion for storytelling, she will oversee the marketing efforts surrounding events hosted by the CVB and its partner cities.  
McCargo previously served as the standards and practices editor for Turner Broadcasting and Warner Bros Discovery, where she reviewed a wide variety of content and partnered with production teams to ensure parental guideline ratings aligned with industry standards. Between her tenures working for entertainment companies, she also worked in education as a fifth-grade teacher for Gwinnett County Public Schools.
International Market Centers
International Market Centers (IMC) recently added to its executive leadership team with the appointment of Mark Crowther as its chief digital officer, responsible for driving digital strategy to enhance the value of IMC's physical market business year-round. A seasoned digital executive with more than 25 years of experience transforming how organizations interact with customers and growing a company's value proposition through innovative technology solutions, Crowther brings experience across several verticals including technology, advertising, media, FMCG (Fast Moving Consumer Goods) and financial services. 
Bringing expertise in leveraging technology and innovation for growth, Crowther has been a founder/CEO and advisor to growth-stage and Fortune 500 companies on digital strategy and innovation. He spent the last five years at Amazon, Inc. in leadership positions, most recently as global head of business development for Amazon Local Advertising. He previously led digital innovation for private equity at Amazon Web Services (AWS), where his experience included partnering with private equity portfolio companies to build and scale new products, including designing a digital marketplace connecting buyers and sellers and automating merchant onboarding, among others. 
Allied Universal 
Leading security and facility services provider Allied Universal has appointed Tom Rulon as vice president, business development – event services, responsible for the division's business development activities, including managing sales processes, responding to requests for proposals and providing leadership to the growing business development team. The Allied Universal event services division is also responsible for ensuring the safety of attendees, artists, athletes and the general public at major high-profile music festivals and professional sports and college games events.
With more than 20 years of sales leadership experience, Rulon offers a strong sales management background and expertise in building high-performing sales teams in a wide range of industries. Prior to joining Allied Universal, he was director of sales at Bioventus, and also held various sales management roles at Pfizer.
San Diego Tourism Authority 
The San Diego Tourism Authority (SDTA) has welcomed Allie Asuncion (Boes) as its new senior director of site and client experience, tasked with overseeing the team responsible for site visits for hotel sellers and client services team, working with booked citywide clients and creating customized familiarization tours (FAMs) for clients.
Asuncion comes to SDTA after 15 years working for San Diego Padres/Petco Park Events, where she honed her expertise in venue sales and creating unique events, focusing on convention business, including building relationships with convention partners and the SDTA team.  
She began her career with Marriott Hotels and began working events at the San Diego Convention Center as a sales assistant, then sales manager, before joining the Padres as a sales manager and director for the past five years, planning events for Petco Park and the Rady Shell at Jacobs Park.
Impact XM 
Global full-service event and experiential marketing agency Impact XM has appointed Jodi Dwyer as vice president, account management. Bringing more than 15 years of experience in the industry, Dwyer will lead the agency's account management team, playing a critical role in staffing, onboarding and training, as well as establishing a vision for the department as it continues to grow.
In her new role, Dwyer will also focus on best practice initiatives and standardize processes throughout the agency with the goal of delivering on the variety of solutions, services and strategies required to create effective and memorable brand experiences. 
Dwyer's extensive experience as an experiential project manager at the international level has allowed her to lead a diverse portfolio of award-winning programs throughout her career. She has touched groundbreaking projects across a range of industries and verticals, from building market identity and sponsorship value for legacy sporting events to developing and implementing COVID-19 rapid testing centers at the onset of the pandemic.
Have some trade show-related people news to share? Please send announcements and high-resolution headshots to lpsavas@tsnn.com.
Don't miss any event-related news: Sign up for our weekly e-newsletter HERE, listen to our latest podcast HERE and engage with us on Twitter, Facebook and LinkedIn!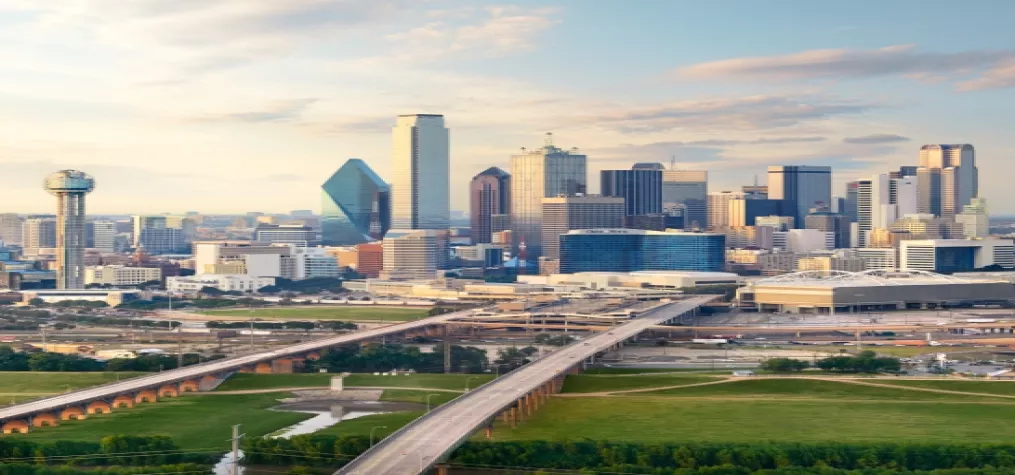 Dallas already boasts 35,000 hotel rooms, award-winning global cuisine, and a walkable downtown. But we are just getting started. Visit Dallas is thrilled to announce that the city of Dallas is doubling down with a massive new convention center and entertainment district. Featuring 800,000 square feet of exhibit area, 260,000 square feet of meeting rooms, and 170,000 square feet of ballroom. The center will connect business travelers with dining and shopping options in the popular Cedars District means more places to get down to business, and even more ways to unwind. "Dallas is already a great meetings and conventions destination, with the accessibility of two major airports, affordable labor, and an outstanding hotel product," said D. Bradley Kent, Visit Dallas senior vice president and chief sales officer. "The new center and Convention Center District will enhance Dallas' competitive position and are exactly what our customers' need and have been asking for." What's New – AT&T Discovery District Located in the heart of Downtown Dallas, this new district on the AT&T corporate campus is tailor-made for groups of all sizes. It boasts a multi-sensory experience, including outdoor event space, the AT&T Theater, and multiple dining outlets including JAXON Beer Garden and The Exchange, a bustling food hall. Hotels Coming Soon Names like the JW Marriott (Downtown), lnterContinental Dallas (Uptown), and Hotel Swexan (Uptown) are adding luxury amenities and bountiful event spaces. The projects will debut in 2023 and beyond. JW Marriott This new, 15-story, 283-room hotel will open in the heart of the city's downtown Arts District this year. The property features a 25,000-square-foot grand ballroom, as well as a spa, restaurant, lobby bar, fitness center, and a rooftop pool deck and bar. InterContinental Dallas  Located in Cityplace Tower in Uptown, InterContinental Dallas will feature sweeping panoramic views of the Dallas skyline. Guests will enjoy spacious, high-end rooms and amenities, including more than 21,000 square feet of event space.   Hotel Swexan Hotel Swexan, a new, 22-story luxury property, is rising in Uptown's Harwood District and will make its mark on the Dallas skyline. Opening this year, it is a sculptural building with cantilevered upper floors, as well as a 75-foot rooftop infinity-edge swimming pool and a hidden underground lounge.