Las Vegas Invests in Venues, Creates Value for Events, Trade Shows
From mind-blowing architecture to cutting-edge technology, Las Vegas is showing its commitment to delivering world-class attendee experiences with over $4.5 billion investment in new landmarks, hotel additions, and updates to existing venues taking place in 2023 and beyond.
Just over the past two years, Las Vegas gained 2 million square feet of new trade show, convention and meeting space with the addition of the West Hall Expansion of the Las Vegas Convention Center, Resorts World Las Vegas – Hilton, Conrad & Crockfords, CAESARS FORUM, The Venetian Resort's Stella Studio, and others. 
"Vegas is built on reinvention and innovation, never failing to offer something new, exciting and noteworthy," said Lisa Messina, chief sales officer for the Las Vegas Convention and Visitors Authority, "Our endless array of new venues, experiences, and accommodations continue to deliver on what organizers and attendees expect when they host an event here."
Now, organizers can take advantage of even more unique venues that will set the stage for the future of live events. 
Article sponsored by the Las Vegas Convention and Visitors Authority.
MSG Sphere to Redefine Immersive
Expected to open in 2023, the $2.1 billion MSG Sphere at the Venetian is adding a new, iconic element to the Las Vegas skyline and is set to deliver a next-level experience for events. For starters, it will be the largest spherical structure in the world with an exosphere that features a fully programmable, 580,000-square-foot LED display, the largest LED screen on Earth. Inside, the venue will house the world's highest resolution LED screen – a 160,000-square-foot display plane that will wrap around the audience and deliver true immersion with a  HOLOPLOT sound system and 4D scent and air systems. The MSG Sphere will have approximately 17,500 seats and a scalable capacity of up to 20,000 guests.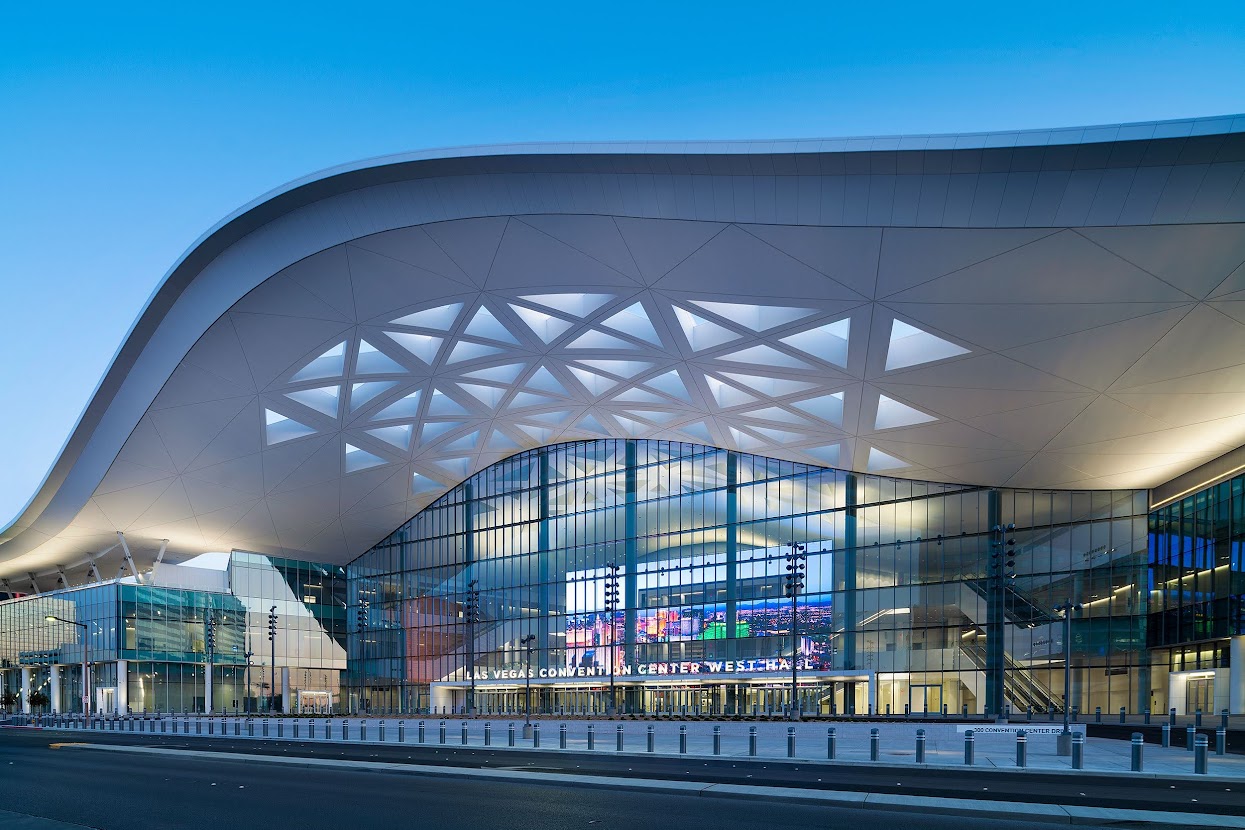 $434 Million Las Vegas Convention Center Renovation
The Las Vegas Convention and Visitors Authority (LVCVA) recently approved funding to renovate the North, Central and South exhibition halls of the 2.5 million-square-foot Las Vegas Convention Center. It will focus on upgrading the North and Central halls, expanding the entrance and lobby of the South hall, and is slated to begin in 2024.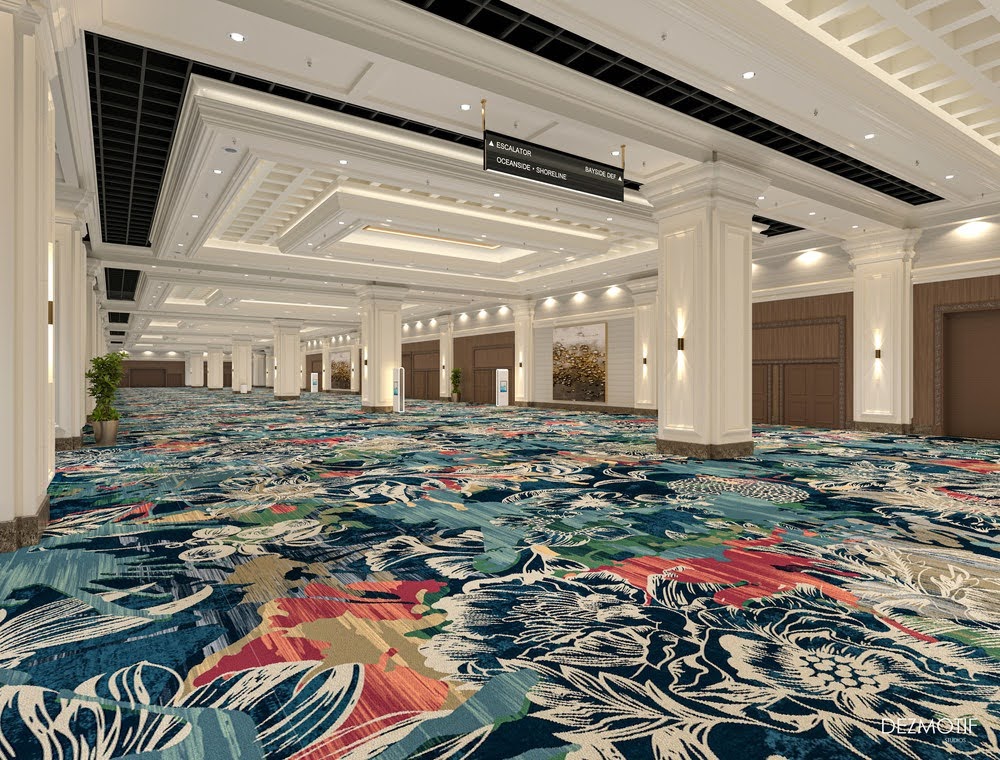 $100 Million Mandalay Bay Resort & Casino Remodel
A fresh, new design and significant technology upgrades, reflecting the evolving needs of trade shows and meetings are part of the upgrades taking place at the 2.1 million-square-foot Mandalay Bay Convention Center. Already the exhibit halls and meeting spaces feel more bright and vibrant with new carpet, improved lighting, and dozens of new art pieces. All-new Cat6A cables have doubled the capacity for data transmission and increased data speeds for attendees and exhibitors. New sponsorship and communication opportunities are available through 11 digital walls measuring 24 feet by 13 feet each. In 2023, further technology enhancements will include RFID locks on all meeting room doors, as well as the installation of more than 200 motion-detection cameras throughout the facility.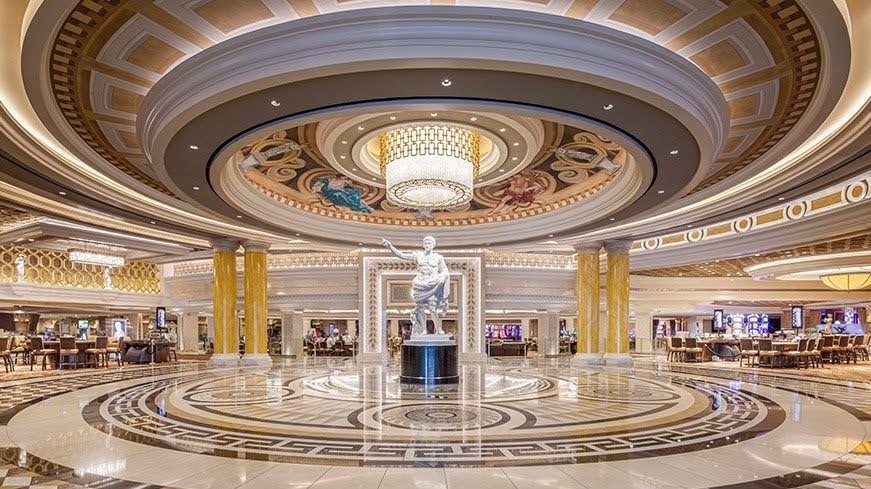 Caesars Palace Lavish Entrance Redesign
Following the completion of a multimillion-dollar renovation, Caesars Palace impresses guests with a redesigned arrival experience complete with a dramatic entryway and a new Galleria Bar in the lobby. After raising the roof of the entryway to match the grandeur of the hotel lobby, guests now enter a beautifully lit space, with a coffered ceiling and an intricate, marble mosaic floor. A 15-foot-tall Carrara marble statue of Augustus Caesar welcomes visitors under the raised ceiling, which features hand-painted illustrations of Roman gods and a spectacular chandelier containing 70,000 crystals.
M Resort Spa & Casino $206 Million Addition
South of the Las Vegas Strip, M Resort Spa & Casino is set to double its capacity with the addition of a second 384-room hotel tower. Along with the additional guest rooms and suites, the property will also expand its meeting space and update amenities. The project is slated to begin construction this year.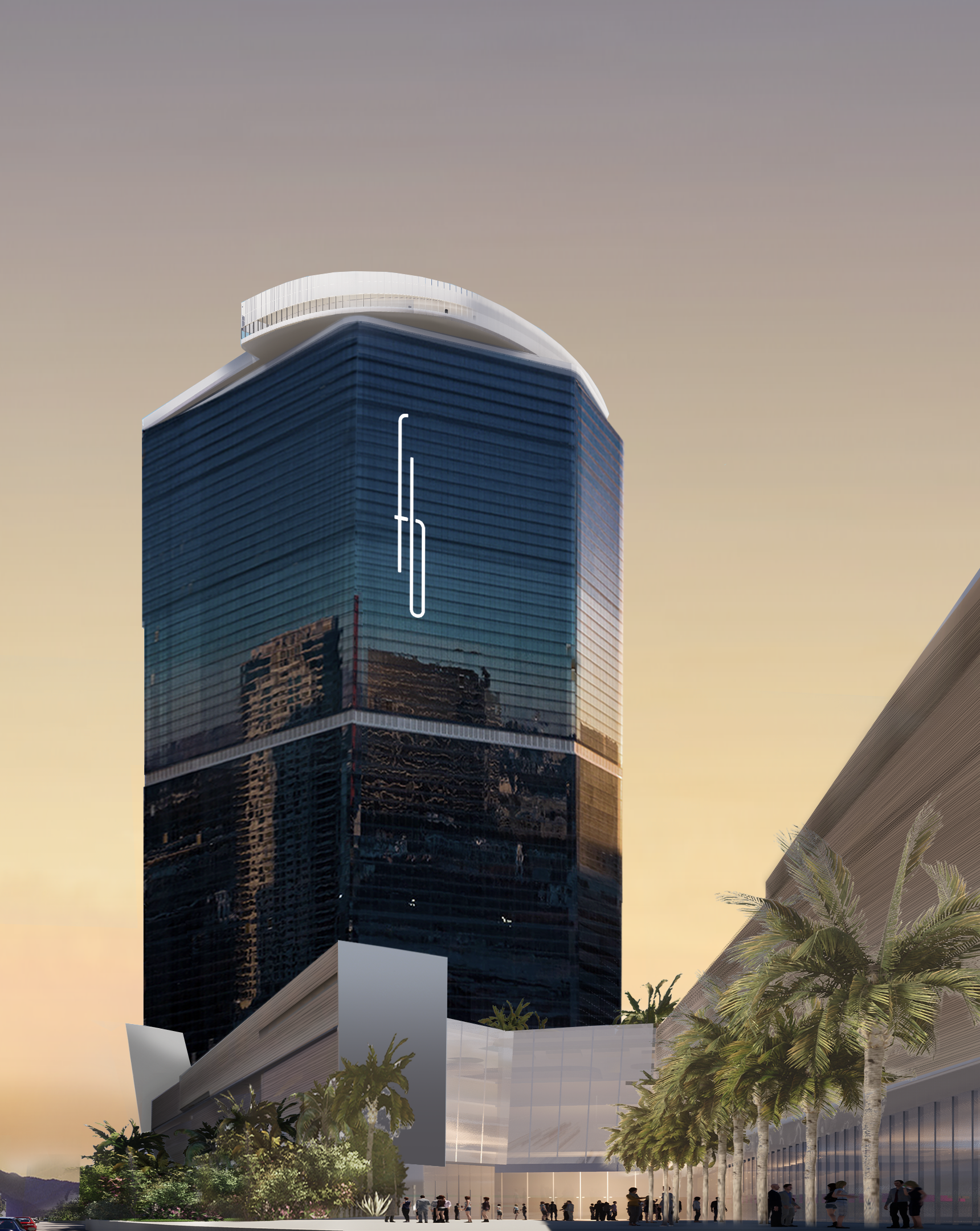 Fontainebleau Las Vegas to Finish Construction
Slated for the fourth quarter of 2023, the 67-story Fontainebleau Las Vegas will offer 3,700 guest rooms with a Miami beach vibe. Meeting planners will be able to take advantage of some 500,000 square feet of meeting space, including a 105,000-square-foot pillarless ballroom and a state-of-the-art theater with capacity for 3,300. The property's location, one block from the Las Vegas Convention Center, will make it easy to welcome groups participating in a variety of trade shows and conventions. 
Las Vegas welcomed over 4.7 million business travelers in 2022. It now offers over 14 million square feet of trade show and convention space destination-wide, including three of the country's largest convention centers, and is poised for further growth as the nation's top trade show destination. 
Every day, MGM Resorts hosts organizations and individuals from around the world with a diverse array of business purposes, needs and expectations. But they all have one thing in common—a host committed to making their meetings sustainable and unforgettable through close partnership and responsible meeting practices. Harnessing the Sun Meetings at MGM Resorts are predominantly powered by the sun, thanks to its innovative 100-megawatt solar array. As the largest directly sourced renewable electricity project in the hospitality industry, the solar array features 323,000 panels and produces up to 100% of MGM Resorts' daytime power needs in Las Vegas.* Built in 2021, the solar array reduces the carbon footprint of meetings—and all of MGM Resorts—while still delivering an enlightening and electrifying guest experience. Leading Water Stewardship Knowing water is essential to operations, guests and employees, MGM Resorts has long employed various conservation measures and has doubled down on its commitment in recent years to become a leading corporate water steward. In 2022, MGM Resorts President and CEO Bill Hornbuckle signed the CEO Water Mandate, a United National Global Compact, becoming the first gaming company to endorse the initiative. The company replaced more than 200,000 square feet of real grass with drought-tolerant landscaping in Las Vegas and pledged to reduce water use by 33% by 2025 and by 35% by 2030. Between 2007 and 2022, MGM Resorts saved more than 6 billion gallons of water through water conservation. Fostering Diversity, Equity & Inclusion MGM Resorts serves a world of diverse people, perspectives and experiences by cultivating a workforce culture that embraces all of humanity. From mindful recruitment and hiring practices to meaningful social responsibility initiatives, MGM Resorts is a welcoming and inclusive space for veterans, individuals with disabilities, people from diverse backgrounds, LGBTQ+ community members and more. The company's commitment to supplier diversity drives innovation by extending competitive opportunities to local and diverse-owned suppliers, while the MGM Resorts Supplier Diversity Mentorship Program provides diverse-owned businesses tools and resources to enhance and grow their businesses. Paying it Forward MGM Resorts knows that great companies must serve the greater good. That's why paying it forward is part of its approach to meetings and events. Through the Feeding Forward Program, MGM Resorts collects and preserves unserved and untouched food from conventions held at its properties, then safely donates to food-insecure people through a partnership with Three Square, Southern Nevada's primary food bank. Since 2016, MGM Resorts has donated more than 3.7 million meals, with a goal of 5 million meal donations by 2025. Donations include unserved perishable prepared foods from events, perishable unprepared food from MGM Resorts' kitchens and nonperishable food items from minibars and warehouses. From world-class venues and experiences to industry leading responsible meeting practices, MGM Resorts is proud to host meaningful and sustainable events. *Not including The Cosmopolitan of Las Vegas