Canada Lifts COVID-19 Entry Restrictions; U.S. Travel Urges Biden Administration to Follow Suit
September 30, 2022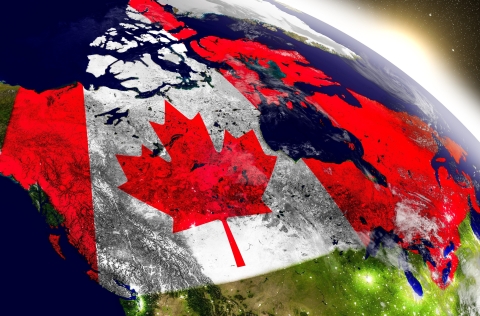 Effective Oct. 1, it became easier for international travelers to go to Canada, including those attending events, as the country officially removed all COVID-19 entry requirements as well as testing, quarantine and isolation measures for arriving visitors. Other COVID-19 travel restrictions were also dropped throughout the country.
According to Canada's Public Health Agency, the removal of the measures, which include its COVID-19 vaccine mandate, was prompted by several factors. Included in the list is modeling that indicates Canada has largely passed the peak of the recent wave fueled by Omicron BA.4 and BA.5 variants, Canada's high vaccination rates, lower hospitalization and death rates, and the availability and use of vaccine boosters (including new bivalent formulation), rapid tests and treatments.

"Canada's travel measures successfully mitigated the full impact of COVID-19 for travelers and workers in the transportation sector and helped keep communities safe," said the Honorable Omar Alghabra, Canada's minister of transport. "Thanks to Canadians who rolled up their sleeves and got vaccinated, we are able to take this great step towards easing measures and returning to normal."
U.S. Reaction
The U.S. Travel Association, which has been persistently calling on the Biden administration to fully ease COVID-related travel restrictions to ensure overall economic growth and the continued recovery of all U.S. travel sectors, applauded Canada's decision.
[The Canadian government] is taking the right step by lifting its vaccine and testing requirement to enter Canada, which will give its economy a substantial boost," said Tori Emerson Barnes, U.S. Travel's executive vice president of public affairs and policy. "[The U.S. government] should follow suit by immediately suspending proof of vaccination for qualified visitors from Canada and other nations, given the wide access to effective COVID boosters and therapies."
Emerson Barnes added that Canada is the No. 1 source of international travelers to the U.S.
"We should take every action to accelerate recovery from this vital market," she said.
Canada's Policy in Detail
Under Canada's new rules, all incoming travelers, regardless of citizenship, no longer have to do the following:
Submit public health information through the ArriveCAN app or website

Provide proof of COVID-19 vaccination

Undergo pre- or on-arrival COVID-19 testing

Carry out COVID-19-related quarantine or isolation

Monitor and report if they develop signs or symptoms of COVID-19 upon arriving to Canada
Transport Canada also removed existing travel requirements. Effective Oct. 1, travelers are no longer required to undergo health checks for travel by air and rail or wear masks on planes and trains.
Although the masking requirement is being lifted, Canada's Public Health Agency strongly recommends that all travelers wear high-quality, well-fitted masks during their trips.
Cruise measures were also removed, so travelers will no longer be required to have pre-board tests, be vaccinated or use ArriveCAN to submit health information. A set of guidelines will remain to protect passengers and crew, which will align with the approach used in the U.S.
The agency also suggests that people should not travel if they have symptoms of COVID-19. If an individual becomes sick while traveling and is still sick when they arrive in Canada, the agency recommends that they inform a flight attendant, cruise staff member or border services officer. They may be referred to a quarantine officer, who will decide if they need further medical assessment, as COVID-19 remains one of communicable diseases listed in the country's Quarantine Act.
Don't miss any event-related news: Sign up for our weekly e-newsletter HERE, listen to our latest podcast HERE and engage with us on Twitter, Facebook and LinkedIn!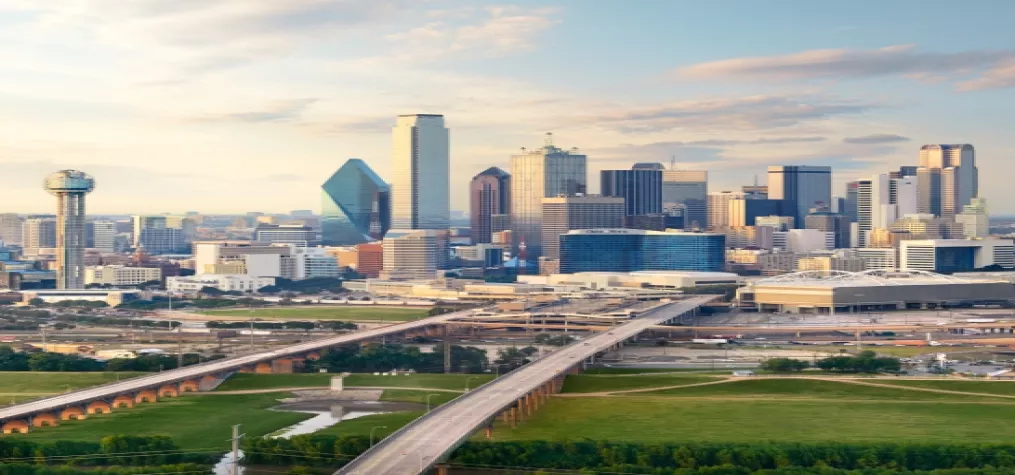 Dallas already boasts 35,000 hotel rooms, award-winning global cuisine, and a walkable downtown. But we are just getting started. Visit Dallas is thrilled to announce that the city of Dallas is doubling down with a massive new convention center and entertainment district. Featuring 800,000 square feet of exhibit area, 260,000 square feet of meeting rooms, and 170,000 square feet of ballroom. The center will connect business travelers with dining and shopping options in the popular Cedars District means more places to get down to business, and even more ways to unwind. "Dallas is already a great meetings and conventions destination, with the accessibility of two major airports, affordable labor, and an outstanding hotel product," said D. Bradley Kent, Visit Dallas senior vice president and chief sales officer. "The new center and Convention Center District will enhance Dallas' competitive position and are exactly what our customers' need and have been asking for." What's New – AT&T Discovery District Located in the heart of Downtown Dallas, this new district on the AT&T corporate campus is tailor-made for groups of all sizes. It boasts a multi-sensory experience, including outdoor event space, the AT&T Theater, and multiple dining outlets including JAXON Beer Garden and The Exchange, a bustling food hall. Hotels Coming Soon Names like the JW Marriott (Downtown), lnterContinental Dallas (Uptown), and Hotel Swexan (Uptown) are adding luxury amenities and bountiful event spaces. The projects will debut in 2023 and beyond. JW Marriott This new, 15-story, 283-room hotel will open in the heart of the city's downtown Arts District this year. The property features a 25,000-square-foot grand ballroom, as well as a spa, restaurant, lobby bar, fitness center, and a rooftop pool deck and bar. InterContinental Dallas  Located in Cityplace Tower in Uptown, InterContinental Dallas will feature sweeping panoramic views of the Dallas skyline. Guests will enjoy spacious, high-end rooms and amenities, including more than 21,000 square feet of event space.   Hotel Swexan Hotel Swexan, a new, 22-story luxury property, is rising in Uptown's Harwood District and will make its mark on the Dallas skyline. Opening this year, it is a sculptural building with cantilevered upper floors, as well as a 75-foot rooftop infinity-edge swimming pool and a hidden underground lounge.