GES Launches Spiro Marketing Solutions Agency for New Era of Events
March 29, 2022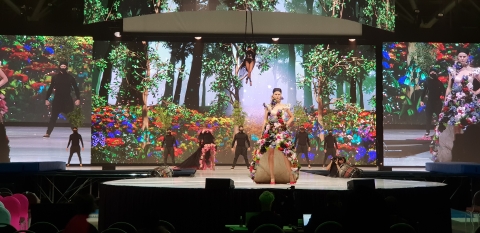 Global Experience Specialists (GES), a leading global provider of exhibition services, brand experiences and live event services, debuted Spiro, an integrated marketing solutions agency that aims to deliver uniquely elevated experiences for the new era of events, including virtual, hybrid and in-person formats. 
"The past two years have reinforced the critical value of events and experiences in connecting people," said Jeff Stelmach, global president of Spiro. "[Today], it's not about meeting people with similar interests in a single location—it's about people with similar interests meeting up in the mediums where they are."
Spiro was launched specifically to expand GES' capabilities for all types of events for existing clients and new clients the company aims to attract, according to Stelmach.
"Our intention is to leverage our 90 years of industry knowledge, market share, brand equity and existing capabilities to create the brand experience agency for the 'new now,'" he said. "The world we live in and the industry we work in have forever changed and will continue to evolve, and our clients' businesses have changed. We must evolve with our industry and with our clients on how we create and deliver experiences for them."
Spiro is designed to build upon GES' global reach in exhibit and portfolio management, corporate meetings, conferences and events, product launches and sponsorship activations, Stelmach added.
"With the creation of Spiro, we can now expand our expertise to include more mediums and opportunities for audiences to engage with brands—consumer pop-ups, sports activations, immersive experiences and beyond," he said. "We will be creating global events and experiences that redefine how humans connect, and we will bring them to life across integrated physical, digital, mobile and hybrid mediums." 
Working with some of the world's most recognized brands, Spiro's strategists, creators, innovators, builders, marketers and specialists will work together to deliver high-impact brand experiences. 
Spiro is creatively led and strategically driven, according to Stelmach, deploying coordinated strategic event management, creative design and production to all mediums with equal priority and focus, along with services centering on thought leadership and innovation, immersive storytelling, event tech, data capture and social engagement.
Innovation and immersive storytelling are at the heart of how Spiro aims to bring clients' visions to life, Stelmach added.
"It is critical that adaptive organizations and brands become more intentional and systematic about offering audiences experiences that encompass the human drivers for connection: exploration, discovery, mastery and shared experiences," Stelmach said. "These drivers are most effectively conveyed and readily received through the power of story. Even in our noisy world, well-crafted stories compel an audience to listen, drawing them in and staying with them long after the story is done."
Another important way Spiro will help businesses thoughtfully engage with their audiences is through its proprietary community-building service.
"Our perspective is that people attend events and experiences, but they join communities," Stelmech said. ​"Spiro has developed a proprietary framework, CCXD (Community-Centered Experience Design) based on the academic theories of Communities of Practice that will enable and activate the creation of ongoing community through a systemic community mapping and community blueprint creation process to ensure the connection moments we create yield long term dividends of joined community and continued brand engagement.​"
Don't miss any event-related news: Sign up for our weekly e-newsletter HERE and engage with us on Twitter, Facebook and  LinkedIn!​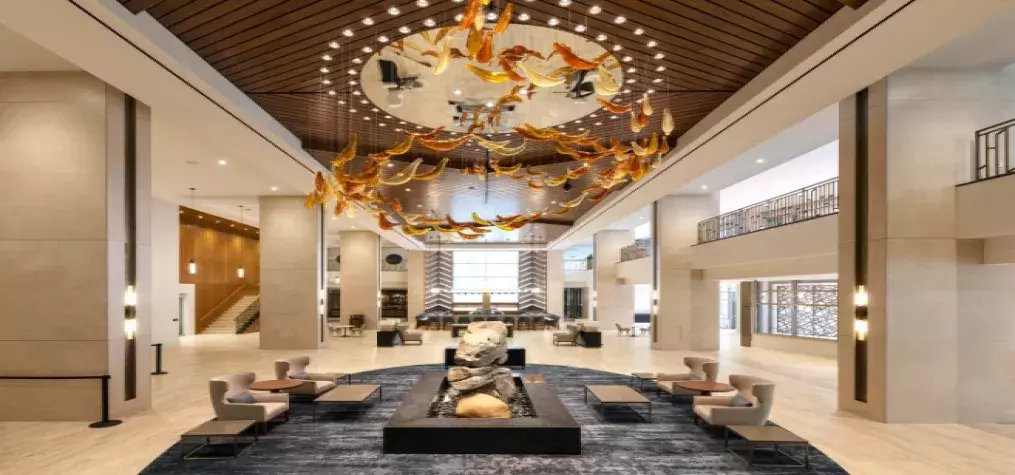 Located in beautiful North Carolina, Harrah's Cherokee is the perfect mountain getaway with breathtaking views of the Great Smoky Mountains and new additions to its resort and conference spaces sure to elevate any meetings or event. Completed in 2021, Harrah's Cherokee's latest $330 million expansion project introduced an entirely new fourth hotel tower, The Cherokee, as well as an additional 83,000 square feet of meeting space with the Cherokee Convention Center. The Cherokee tower brings with it 725 rooms and 70 luxurious suites spread out over 19 floors for a grand total of 1,800 rooms across the entire resort. The new rooms feature a sleek design with an earth-toned color palette and modern amenities. In addition to the new rooms, the expansion also brought with it a luxurious new lobby and lobby bar, a fitness center, a coffee & pastry bar, and a second pool. Conventions, trade shows, banquets, receptions, and even the smallest, most intimate gatherings can find the perfect arrangement at Harrah's Cherokee with its 130,000 square feet of flexible meeting space – including the Cherokee Convention Center. The resort offers a myriad of different spaces and configuration options for events, but the largest spaces include the following: 32,000-sq-ft Cherokee Convention Center ballroom with 22 meeting spaces 11,100-sq-ft Cherokee Convention Center ballroom pre-function space 33,000-sq-ft Cherokee Exhibit Hall 6,000-sq-ft Cherokee Exhibit Hall Pre-Function 13,801-sq-ft Council Fire Ballroom able to be reconfigured into as many as four ballrooms from 3,100 to 3,529-sq-ft each 16,815-sq-ft Event Center able to be configured in six different ways to accommodate 100 to 1,500 guests and offers four VIP suites, box seating, and more than 1,100 balcony seats. In addition to the new accommodations and meeting space, Harrah's Cherokee has also opened several new restaurants as part of the expansion including Guy Fieri's Cherokee Kitchen + Bar which includes the chef's award-winning burgers and barbeque on the menu. Another celebrity chef has also made their mark on the resort with the opening of Gordon Ramsay Food Market which features eight dining concepts ranging from sushi to New York-style deli sandwiches and classic fine-dining fare. Longtime Asheville favorite, Wicked Weed Brewing Pub has also debuted a new location next to Harrah's Cherokee Event Center creating the perfect after-event center with its bright and bold design, over thirty different beers, and live music on weekends. An easy drive from many of the largest cities in the Southeast, Harrah's Cherokee provides the perfect blend of majestic mountainscapes, luxurious new accommodations, and authentic Native American culture.