Women at the Helm: Kerry Painter, Director and General Manager, Raleigh Convention and Performing Arts Complex
November 7, 2022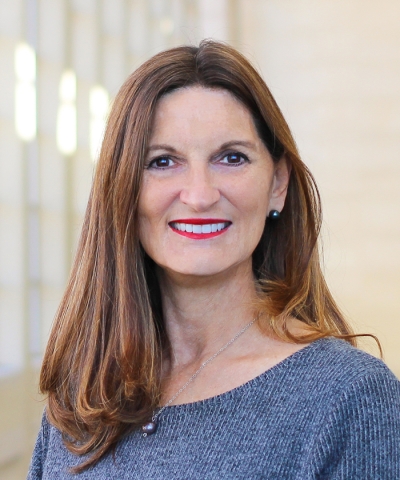 Ask Kerry Painter about her celebrated career in the events industry and she will tell you she can't imagine doing anything else with her life. As the director and general manager of the Raleigh Convention and Performing Arts Complex in Raleigh, N.C., Painter is responsible for overseeing three downtown venues: Raleigh Convention Center, Duke Energy Center for the Performing Arts and Red Hat Amphitheater, as well as the nearby Coastal Credit Union Music Park at Walnut Creek. 
As if that's not enough to keep her busy, the award-winning venue professional also serves as the first vice-chair of the International Association of Venue Managers (IAVM), teaches annually at Venue Management School as well as CEM courses abroad, advises the Meredith College Hospitality & Tourism Management program and founded the IAVM Foundation's 100+ Women of IAVM scholarship, which provides scholarships to burgeoning female leaders in the venue management industry.  
But while closing the gender gap, fostering inclusivity and encouraging women to reach for the stars is a passion of Painter's, she's open-eyed about the unique pressures and sacrifices that come with chasing an all-consuming career–after all, she has walked that walk. 
"While I want to tell you that you can balance your life and have it all, you can't–something will absolutely have to give," Painter says. "Aim for work/life integration, not work/life balance. For me, I moved around a lot, so I heavily focused on my career and my son. That sacrificed personal life and roots. I'm not resentful of those choices, but now that I'm further down the road, I can more clearly see both the sacrifices and the wins." 
TSNN had a chance to sit down with this diversity champion to hear her thoughts about female equity in event industry leadership, the challenges women are still facing as they build their careers, her proudest moments as an industry leader and her advice to women as they work their way up the industry ladder.
When and how did you get into convention center management, what do you like most about it, and what has kept you in it?
When I first started, I knew it would be fun being behind the scenes of big events and working with powerful people and entertainers. But what I've discovered over the years is that convention center management is so much more than "fun." Every day is different, and with each event we host we are breaking down barriers and facilitating bridges between people and organizations. We are helping communities come together, we are strengthening relationships and fostering friendships in a way most industries never can. It's these kinds of meaningful moments that make this such a rewarding career.
Why do you think there are not more women in leadership positions in convention centers in North America?
The events and venue industry struggles with the same equity challenges as others, but somehow we seem to be lagging behind. The bigger centers in particular seem to be managed by men and it's taken much longer to see women into those positions, despite the fact that we know women excel in upper-level roles equally as well. That's also true of BIPOC representation at the executive level. We know the talent and ability is there. 
Here at the Raleigh Convention Center, I have prioritized diversity and equity in our hiring practices across the board, including in our leadership positions. I am proud that women and BIPOC staff comprise 77% of our executive team. Last year's IAVM survey showed women in the highest convention center ranks making an average of $37,000 less than men. Hopefully we will see that shift in the coming years as spaces open up. 
What are the qualities that women bring to venue management that empower them to excel at their jobs?
We have been conditioned to be more adept at adapting our approach to others and meet others where they are. This is more relevant than ever with new generations, inclusive work environments and the need to train–and retain–so much new staff. We are charged with finding effective ways to communicate and build supportive, rewarding workplaces. 
Often, women are more encouraged to collaborate and talk things out, even if it takes longer. I believe that approach helps to contribute positively to building inclusive environments where everyone is heard and seen.  
While gender diversity in leadership roles within the events industry has been shifting in a more equitable direction, what are the biggest challenges of being a women leader in a historically male-dominated industry?  
In my experience, one of the biggest challenges we face is one of perception. We may handle things differently and interact with people by utilizing different interpersonal skills based on our conditioning and upbringing. Because of that, we can be perceived as less serious or worse, less effective. The truth is, we might lead through tough environments using an alternate but equally as effective set of skills. And, depending on the situation, those skills might be even more effective than other approaches. Tackling issues in a different fashion doesn't translate to being a poor leader comparatively, just different.  
During your time managing the Raleigh Convention and Performing Arts Complex, what have been your most important lessons and the biggest successes?
Every time I move to a new place, I'm reminded that each city and venue is unique, and while you might arrive with your "success tools" that worked elsewhere, you can't impose them in the same way on a different environment "as-is." Each venue and staff has its own personality and culture, and the one thing I always hope is to create an environment that honors past successes, builds on them and helps people to look for different future successes. I'm not a person who rides out one idea very long, and we have built an amazing culture that believes each moment or detail matters. If it can be just a little better, then make it so, and then, let's celebrate that success to the utmost and move to the next new idea/improvement. We thrive here in an environment of continuous improvement.  
I am most proud of the attention we have given to inclusion and authentic individuality. Our award-winning "A Seat At The Table" menu is really amazing. It not only supports BIPOC and female makers and farmers who deserve to be highlighted but it also provides the most fresh and regional tasting dishes to our guests.
We also did an incredible amount of work this year getting ready for The Kennedy Center's Leadership Exchange in Arts and Disability (LEAD) conference, which welcomes a diverse audience. The team spent most of a year making our venue more inclusive and inviting, training staff and focusing on an amazing experience Raleigh-wide for these guests. It was a huge success with higher attendance than ever.
What can the meetings and events industry–and the women in it–do to help create more gender (and racial) parity in convention center leadership, as well as the industry at large?
It takes real commitment and intentionality to get closer to parity. When I started in Raleigh,/ there were women making significantly less than the men because they had started at much lower salaries. There was no chance to ever catch up. They also had been there much longer than others, who had risen much further. It takes intentional work to see this and correct it, which we have done.  
It also takes intention to consider circumstances when hiring–is someone farther down the path and more educated only because they worked in a place or came from a background where there were funds to invest in them? Does that really make them a better candidate if the others had been given the same investment and commitment, as well? Is the ability, passion and commitment there, so if given the right environment, that person could soar? Each hire needs intentional, thoughtful hiring to give more chances to those who might have been overlooked in the past. We will get closer to parity with the development and mentorship of each one.
What advice would you give to women in the events industry wishing to follow a leadership path?

 
Working in the venue industry, we are programmed to "make it work." That's true in our own lives, as well. We may think we can do it all, but eventually you realize that when you look at our own female role models, we don't always see the parts that had to be left behind. If you know going in, then you can make conscious choices for happiness in whatever way that appears for you.  
Know of a dynamic woman leader in the events industry who deserves some time in the spotlight? Reach out to lpsavas@tsnn.com or ltenny@tsnn.com.

Don't miss any event-related news: Sign up for our weekly e-newsletter HERE, listen to our latest podcast HERE and engage with us on Twitter, Facebook, LinkedIn and Instagram!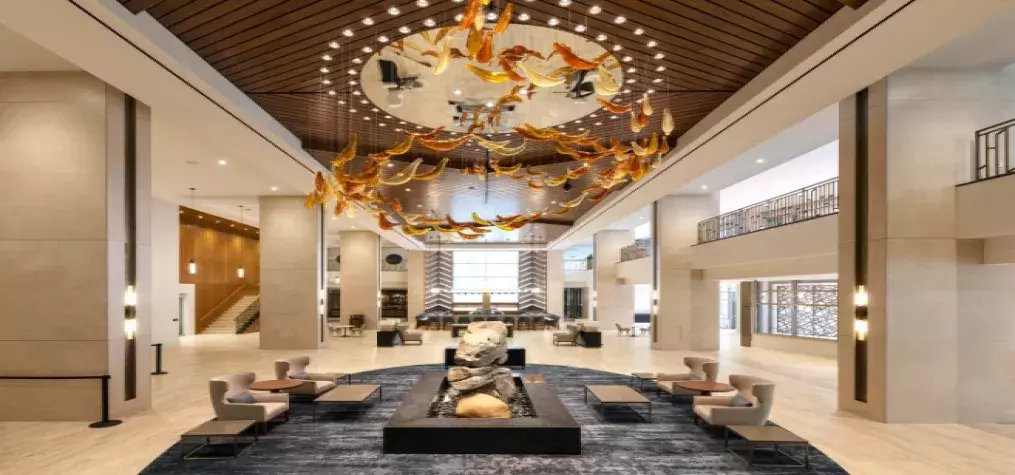 Located in beautiful North Carolina, Harrah's Cherokee is the perfect mountain getaway with breathtaking views of the Great Smoky Mountains and new additions to its resort and conference spaces sure to elevate any meetings or event. Completed in 2021, Harrah's Cherokee's latest $330 million expansion project introduced an entirely new fourth hotel tower, The Cherokee, as well as an additional 83,000 square feet of meeting space with the Cherokee Convention Center. The Cherokee tower brings with it 725 rooms and 70 luxurious suites spread out over 19 floors for a grand total of 1,800 rooms across the entire resort. The new rooms feature a sleek design with an earth-toned color palette and modern amenities. In addition to the new rooms, the expansion also brought with it a luxurious new lobby and lobby bar, a fitness center, a coffee & pastry bar, and a second pool. Conventions, trade shows, banquets, receptions, and even the smallest, most intimate gatherings can find the perfect arrangement at Harrah's Cherokee with its 130,000 square feet of flexible meeting space – including the Cherokee Convention Center. The resort offers a myriad of different spaces and configuration options for events, but the largest spaces include the following: 32,000-sq-ft Cherokee Convention Center ballroom with 22 meeting spaces 11,100-sq-ft Cherokee Convention Center ballroom pre-function space 33,000-sq-ft Cherokee Exhibit Hall 6,000-sq-ft Cherokee Exhibit Hall Pre-Function 13,801-sq-ft Council Fire Ballroom able to be reconfigured into as many as four ballrooms from 3,100 to 3,529-sq-ft each 16,815-sq-ft Event Center able to be configured in six different ways to accommodate 100 to 1,500 guests and offers four VIP suites, box seating, and more than 1,100 balcony seats. In addition to the new accommodations and meeting space, Harrah's Cherokee has also opened several new restaurants as part of the expansion including Guy Fieri's Cherokee Kitchen + Bar which includes the chef's award-winning burgers and barbeque on the menu. Another celebrity chef has also made their mark on the resort with the opening of Gordon Ramsay Food Market which features eight dining concepts ranging from sushi to New York-style deli sandwiches and classic fine-dining fare. Longtime Asheville favorite, Wicked Weed Brewing Pub has also debuted a new location next to Harrah's Cherokee Event Center creating the perfect after-event center with its bright and bold design, over thirty different beers, and live music on weekends. An easy drive from many of the largest cities in the Southeast, Harrah's Cherokee provides the perfect blend of majestic mountainscapes, luxurious new accommodations, and authentic Native American culture.