CONEXPO-CON/AGG & IFPE 2023 Break Show Records, Delivering the Largest Trade Show in North America
March 27, 2023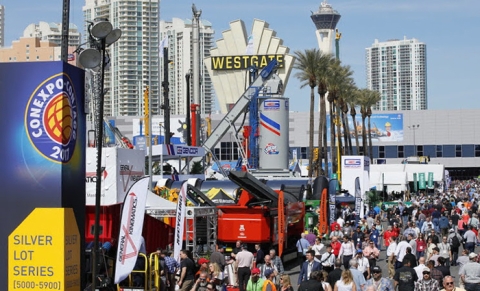 Despite a rainy week in Las Vegas, the triennial CONEXPO-CON/AGG & IFPE 2023 crushed attendance expectations, drawing 139,000 construction and fluid power professionals from 133 countries to the Las Vegas Convention Center (LVCC) and Festival Grounds March 14-18. Besides attendance that marked a 6 percent increase compared to 2020, the show featured more than 2,400 exhibitors across more than 3 million square feet, an increase of 10.5 percent. 
"For the construction industry, coming to this show is an extremely high priority," said Dana Wuesthoff, vice president, exhibitions and event services for the Association of Equipment Manufacturers (AEM), which owns and produces the show. "They want to physically be together and grow their network but also to touch that million-dollar piece of equipment, handle the joystick and see it operate."
She added, "There's no replacement for this experience. The value of face-to-face is definitely reaffirmed when you come for an event like this."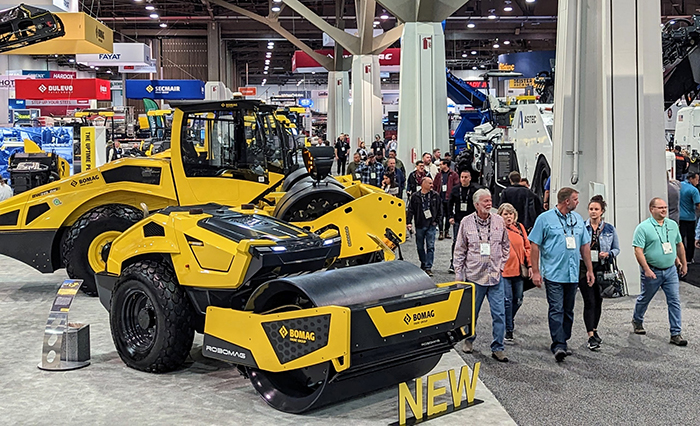 Leading up to the 2020 show, the team brought on a third-party company and engaged the expertise of the show's exhibitor advisory committee to evaluate and improve the show experience. This resulted in engaging new service vendor partners and developing new tailored offerings, notably in freight with the show's general contractor Freeman and in electrical services with Edlen Electric, the show's electrical services contractor. The new options became available during this year's show.
"Exhibitors are definitely saving costs," Wuesthoff said. "We have booths ranging from 100-70,000 square feet, and their power needs are very different, so we worked with Edlen Electric to offer pricing and packages that would meet the needs of both small and large exhibitors."
According to AEM officials, counter to the current industry trend of late registration, CONEXPO attendee registration was tracking ahead early in the nine-month cycle and stayed on target throughout, somewhat surprising show organizers, who remained cautiously optimistic. The pacing for exhibit sales was ahead year over year, even though the process started some 18 months ago, still in the middle of the pandemic, and a waiting list was started once the exhibit space sold out. 
The average booth size continues to grow, Wuesthoff said, and there's a limit for indoor, outdoor and combined square footage. 
Even on the third day, the demos were drawing crowds and the social areas were filled with attendees networking and sampling the show's official beer, Quarry Crusher. 
For Aaron Ulm, an attendee with Whitaker Construction Group in Paso Robles, Calif., attending this year's show was a given. 
"Every three years we're going to be here," he said, sharing that his company has just picked up double the amount of usual business and that it was looking for software solutions to help his company grow. "I'm having success with new offerings by our existing vendors, but I also was here for three hours yesterday, and I'll spend all day today checking every solution."
Surrounded by massive equipment, a booth of Briston, R.I.-based Bad Dog Tools was doing brisk business with toolboxes necessities. 
"We have been busy the whole time," said Exhibitor Katie Ryan. "We love this show. We get to talk to everyone in the industry and get a good feel for what's happening. We're a small space surrounded by big exhibits, but we're getting a lot of attention because we're noisy, loud and a little bit dirty. Pretty doesn't drill." 
This year's show emphasized how the construction industry is evolving in many ways to adapt to sustainable technologies, products and practices. Show attendees had the chance to learn about the latest developments in more than 190 education sessions and see sustainability in action, from electric and hydrogen-powered construction equipment to more recyclable materials and waste reduction opportunities.
As part of its overarching commitment to sustainability, the show partnered with the Arbor Day Foundation to plant more than 139,000 trees – one for every show registrant – in a forest of greatest need. Exhibitors and attendees were also invited to contribute to the foundation to increase the impact of the partnership. 
The next CONEXPO-CON/AGG and IFPE will return to the LVCC March 3-7, 2026.

Don't miss any event-related news: Sign up for our weekly e-newsletter HERE, listen to our latest podcast HERE and engage with us on Twitter, Facebook and LinkedIn!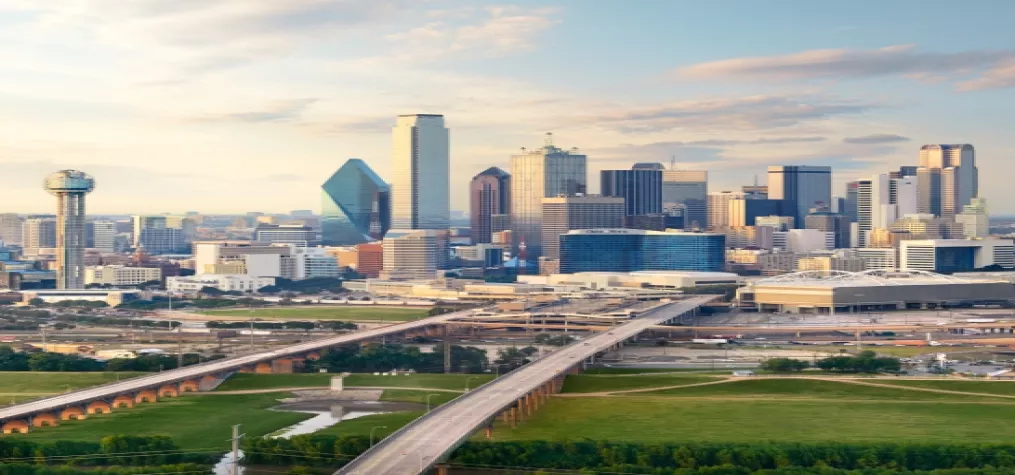 Dallas already boasts 35,000 hotel rooms, award-winning global cuisine, and a walkable downtown. But we are just getting started. Visit Dallas is thrilled to announce that the city of Dallas is doubling down with a massive new convention center and entertainment district. Featuring 800,000 square feet of exhibit area, 260,000 square feet of meeting rooms, and 170,000 square feet of ballroom. The center will connect business travelers with dining and shopping options in the popular Cedars District means more places to get down to business, and even more ways to unwind. "Dallas is already a great meetings and conventions destination, with the accessibility of two major airports, affordable labor, and an outstanding hotel product," said D. Bradley Kent, Visit Dallas senior vice president and chief sales officer. "The new center and Convention Center District will enhance Dallas' competitive position and are exactly what our customers' need and have been asking for." What's New – AT&T Discovery District Located in the heart of Downtown Dallas, this new district on the AT&T corporate campus is tailor-made for groups of all sizes. It boasts a multi-sensory experience, including outdoor event space, the AT&T Theater, and multiple dining outlets including JAXON Beer Garden and The Exchange, a bustling food hall. Hotels Coming Soon Names like the JW Marriott (Downtown), lnterContinental Dallas (Uptown), and Hotel Swexan (Uptown) are adding luxury amenities and bountiful event spaces. The projects will debut in 2023 and beyond. JW Marriott This new, 15-story, 283-room hotel will open in the heart of the city's downtown Arts District this year. The property features a 25,000-square-foot grand ballroom, as well as a spa, restaurant, lobby bar, fitness center, and a rooftop pool deck and bar. InterContinental Dallas  Located in Cityplace Tower in Uptown, InterContinental Dallas will feature sweeping panoramic views of the Dallas skyline. Guests will enjoy spacious, high-end rooms and amenities, including more than 21,000 square feet of event space.   Hotel Swexan Hotel Swexan, a new, 22-story luxury property, is rising in Uptown's Harwood District and will make its mark on the Dallas skyline. Opening this year, it is a sculptural building with cantilevered upper floors, as well as a 75-foot rooftop infinity-edge swimming pool and a hidden underground lounge.