The Future of Market Centers: Industry Leaders Make Their Predictions
March 27, 2023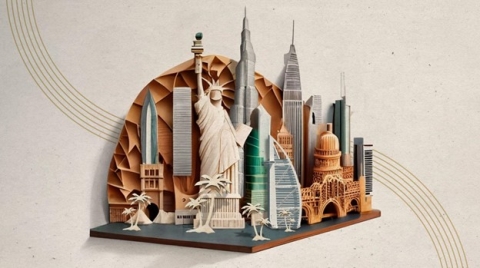 The rise of e-commerce, the impact of the pandemic, the desire for hybrid events: Our industry continues to transform in radical ways. Our panelists decipher what these pivots mean and forecast what's to come during our roundtable.
Ribbon's CEO Vinit Patil was joined by a panel of industry insiders to analyze something on everyone's mind: the future of market centers.
To bring in a European perspective, he was joined by Jimmy MacDonald, the Founder of the London Design Fair and Ribbon's Global Fairs Liaison Director.
Jesse James, VP and Show Director at International Market Centers and Founder of Shoppe Object, joined to give an American perspective on our industry.
To cover the MENA region, Paul Boots, Head of Business for Dubai Global Connect, joined the panel. Dubai Global Connect is a 1,000,000 square meter B2B wholesale trading center opening in 2025.
Finally, Ray Shikatani, a Canadian industry executive with over 30 years experience in the wholesale and trade show industries, joined to discuss the nuances of the Canadian market.
This article is exclusively sponsored by Ribbon
What's Changed?
When asked about how the market center and trade show industries have transformed over the past decade, James described a consolidation taking place industry wide: "I feel like there's been a restructuring. I think a lot of this is probably tied to the element of e-commerce. 10 years ago, there were a lot more trade shows. There were a lot more market centers. There were a lot more places in mid-size cities that people would go to and since then there's been a ton of consolidation." Even with the consolidation James describes, buyers still have a keen interest in local products, stating that, "In my little corner of the world, there's an appreciation of a simpler way, a return to an appreciation for localized production. Knowing the maker, knowing the retailer, having that intimate experience, that's part of this world." While the stage may be evolving globally and virtually, the core trade show experience revolves around human connection and brand storytelling.
Ray Shikatani echoed many of James' sentiments, adding that those who've survived and thrived amidst such change, were willing to take risks: "With the pandemic, everything sped up. We went from a 10-year plan to a six-month plan. I remember going through it when I was at David Youngson and thinking, 'How do we continue to engage our retailers? How do we continue to engage our staff and our salespeople?' I've talked to so many suppliers on this side of the fence and a lot of them just said, 'I don't know what to do.' So they didn't do anything scary. We didn't do that; we took the opposite approach. As far as markets are concerned, it's become a hybrid world now and we're all still morphing and evolving into that."
Sustainability and Diversity: Not Just Trends
Our experts agreed that sustainability and diversity are not merely buzz words, but need to be at the heart of modern market centers. As Head of Business for Dubai Global Connect, Paul Boots is keenly aware of Dubai's unique geographic position and wants to ensure that all showrooms are fairly represented: "How do we make sure the smaller countries are represented? How do we make sure that every part of the area that we want to focus on is represented? We don't just give the best spaces to the largest countries or the ones who shout the loudest, right?... We're designing this thing from the ground up, right? And we're hoping to be as inclusive, as diverse, as sustainable as we can." Jimmy MacDonald concurred, adding that by "introducing the emerging, you're giving people a chance, but you're also adding that new discovery opportunity" for buyers.
Jesse James, who has built a legacy around showcasing emerging talent and design explains how technology can play a role: "Shoppe Online, which is our digital component that we created with Vinit and Ribbon from scratch during the pandemic, is now a critical part of our show. I think we never wanted it to be driven by algorithms that celebrate the most popular, most recognizable, most known entities, because that is not discovery. Those are the things people already know to look for. [We wanted to] create a space that was as equitable and democratic as possible to give preference towards new discovery."
The Evolution of Buying Habits
Just as the buying habits of consumers have evolved, so have the buying habits of retailers. Jesse James explained how technology opens up the time frame for buying and makes purchases more accessible for busy wholesale buyers: "People certainly went to market historically with an open to buy and they were ready to spend certain dollars during those days. I think people are gathering information at physical shows, and some buyers certainly are placing orders on site, but many are choosing to make those decisions after they've gone back and assess everything that they looked at. They might even do that after several different shows that they've gone to in a season. A lot of these shows are back to back. That is a way that I think the digital component can be really valuable to the physical experience."
Ray Shikatani echoed Jesse's sentiments by reviewing current buying habits: "They take their time to research, develop a decision, [make the purchase], and then once they've made that decision, you should be able to service [them] right away. How does that layer into the marketplace and the digital marketplace? It goes back to having that ability to scan the order on site, or it's having that ability to go back to the hotel at night and place your order online with that supplier, set up your credit information, all that kinda stuff. Those are really important key points that I think we're starting to see evolve."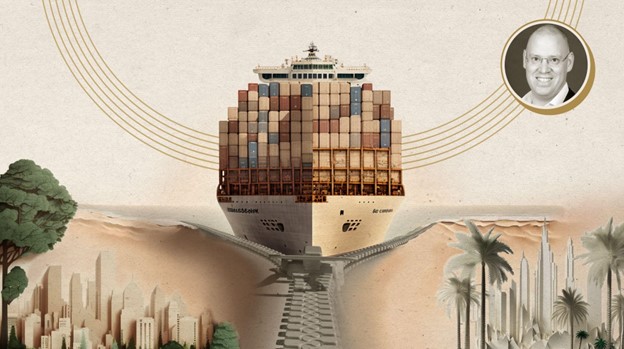 Hybrid is Here to Stay
All panelists agreed that as we pivot to hybrid events, technology needs to serve showrooms and buyers equally. Paul Boots explained this need from a showroom's perspective: "Technology needs to be an enabler for the tenants to do easier business, right? So technology can really help them get overviews and dashboards… [it can] give them a backend to keep track of customer orders and potentially create standardized forms, invoices and bills of lading."
Travel restrictions during the pandemic highlighted the necessity for strong event tech and furthered the pivot to hybrid solutions. Paul Boots acknowledged those realities while confirming that human connection was still the most important factor in a successful event, "It's the dinners that you have in the evening. It's the breakfast in the hotel where you run into another person that you haven't seen in 10 years. It's stuff like that that you cannot replicate and it's the human touch that is just so important. Over the last couple years [we've] realized how important that really is."
To watch the full roundtable, please visit Ribbon's YouTube channel. For more information on Ribbon, please visit their website.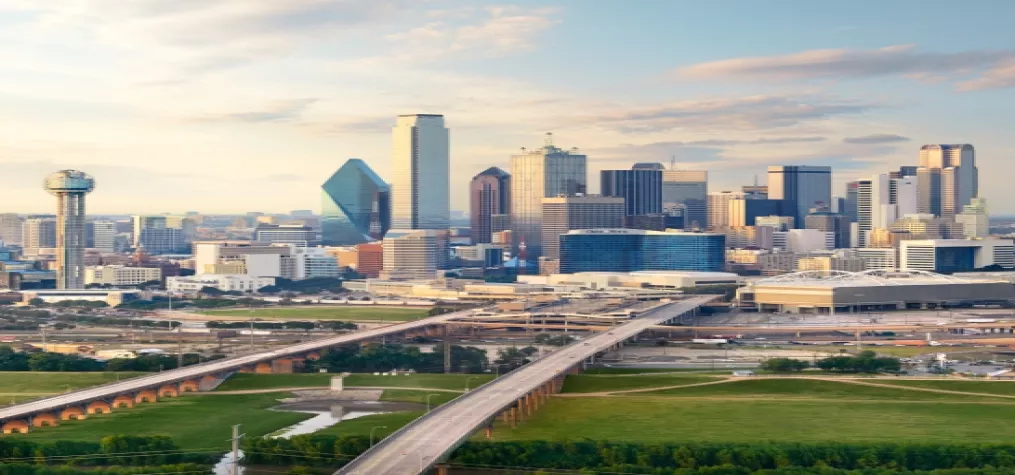 Dallas already boasts 35,000 hotel rooms, award-winning global cuisine, and a walkable downtown. But we are just getting started. Visit Dallas is thrilled to announce that the city of Dallas is doubling down with a massive new convention center and entertainment district. Featuring 800,000 square feet of exhibit area, 260,000 square feet of meeting rooms, and 170,000 square feet of ballroom. The center will connect business travelers with dining and shopping options in the popular Cedars District means more places to get down to business, and even more ways to unwind. "Dallas is already a great meetings and conventions destination, with the accessibility of two major airports, affordable labor, and an outstanding hotel product," said D. Bradley Kent, Visit Dallas senior vice president and chief sales officer. "The new center and Convention Center District will enhance Dallas' competitive position and are exactly what our customers' need and have been asking for." What's New – AT&T Discovery District Located in the heart of Downtown Dallas, this new district on the AT&T corporate campus is tailor-made for groups of all sizes. It boasts a multi-sensory experience, including outdoor event space, the AT&T Theater, and multiple dining outlets including JAXON Beer Garden and The Exchange, a bustling food hall. Hotels Coming Soon Names like the JW Marriott (Downtown), lnterContinental Dallas (Uptown), and Hotel Swexan (Uptown) are adding luxury amenities and bountiful event spaces. The projects will debut in 2023 and beyond. JW Marriott This new, 15-story, 283-room hotel will open in the heart of the city's downtown Arts District this year. The property features a 25,000-square-foot grand ballroom, as well as a spa, restaurant, lobby bar, fitness center, and a rooftop pool deck and bar. InterContinental Dallas  Located in Cityplace Tower in Uptown, InterContinental Dallas will feature sweeping panoramic views of the Dallas skyline. Guests will enjoy spacious, high-end rooms and amenities, including more than 21,000 square feet of event space.   Hotel Swexan Hotel Swexan, a new, 22-story luxury property, is rising in Uptown's Harwood District and will make its mark on the Dallas skyline. Opening this year, it is a sculptural building with cantilevered upper floors, as well as a 75-foot rooftop infinity-edge swimming pool and a hidden underground lounge.