Join Event Relief 2022 to Support Three Industry Causes Devoted to Mental Health and Well-Being
November 17, 2022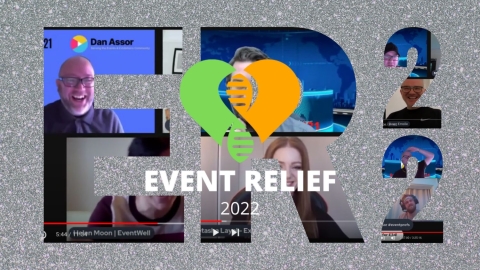 While the events industry is bouncing back, the residual effects of the COVID-19 pandemic and the ongoing challenges event professionals are facing continue to take a toll on their mental health and well-being. To lend a helping hand to those in need, Event Relief 2022, an 11-hour virtual event, will take place on Nov. 29 to raise essential funds for three event industry charities: EventWell, Make It Blue and Meeting Needs.
Founded and led by event professional Dan Assor, creator of The Dan Assor Podcast, the event aims to address one of the biggest obstacles event professionals are struggling with nowadays.
"Mental health-related illness affects one in three event professionals every year," Assor said. "Mental health services are seeing unprecedented demand, and the impact of the cost-of-living crisis is wide-reaching—many people are having to decide whether to heat their homes or buy food, and many are increasingly uncertain whether they will be able to pay their mortgage or rent, which can all have a devastating effect on mental health and well-being."
Every donation from Event Relief 2022 will go toward helping event professionals who are experiencing personal and financial hardship.
"This event will make a real difference to real people—our event people," Assor said. 
Event Relief will run from 8 a.m. to 7 p.m. GMT, with event industry companies and individuals participating in a combination of fun and informative sessions on the hour, every hour, to raise awareness and donations through creative and imaginative approaches.
Among the participating individuals and companies are Lizzie Williamson, "The Excuse Buster from Down Under," and Doug Emslie, CEO of Tarsus Group (TSNN's parent company), who will lead the 8 a.m. Good Morning Booster.
The session will focus on ways to reduce stress, anxiety, overwhelm and other strong emotions through body movement, which produces serotonin (the feel-good hormone) and helps counteract cortisol (the stress hormone). Through mood-uplifting music, participants will be encouraged to stretch, move and dance to start their day.  
Other sessions throughout the event will include:
"Set Your Mind at Ease With New Event Ideas," with by

Merijn

Van Buuren of Event Mender and Vanessa Lovatt of Notified


 

"Sustainability for the Soul," with Kate Vandenburg of the Business Design Centre and Kyle Soo of B Lab UK


 

"The Problem, The Founder's Journey," with Adam Jones of FFAIR, Tamar Beck of Gleanin and Joe Atkinson of Lineup Ninja


 

"The Great Big Event Industry Quiz," with Clear Path Analysis


 

"Pilates For Beginners," with Shocklogic featuring Karen Perea


 

"Why Working With Influencers Can Drive Awareness and Registrations for Your Event," with Gordon Glenister


 

"The events industry through the eyes of future event profs," with University of East London


 

"Finding Calm Amongst the Chaos: An Introduction to Mindfulness," with Lucy Woods of Presence of Mind


 

"Would I Lie to You?" with Easyfairs


 

"Expo Stars Unplugged," with Lee Ali of Expo Stars, featuring music from Lea Volpe


 

"Yoga With Nineteen Group," with Becca Brown of Nature's Healing


 

Chats with representatives of EventWell, Make It Blue and Meeting Needs


 
About the Organizations
EventWell is a charitable social enterprise dedicated to cultivating mental health awareness, with the aim of campaigning, educating and supporting better mental health and well-being in the event industry. Pledge by EventWell offers grant giving and financial support to any event professional experiencing personal struggles or hardship.

Make it Blue, a community interest company started by the U.K. events and entertainment industry, aims to support colleagues and others in need, and promote mental health awareness through arts, culture and entertainment projects. The company generates funds to support selected charities and creative engagement projects that have a specific focus on mental health and well-being. 

Meeting Needs is a registered charity founded by leading figures in the U.K. conference and events industry. The objective of Meeting Needs is to raise funds for worthy causes relevant to the events industry. 
Event Relief 2022 will be streamed live here and on Assor's YouTube, Facebook, and LinkedIn pages. To donate, click here.
Don't miss any event-related news: Sign up for our weekly e-newsletter HERE, listen to our latest podcast HERE and engage with us on Twitter, Facebook, LinkedIn and Instagram!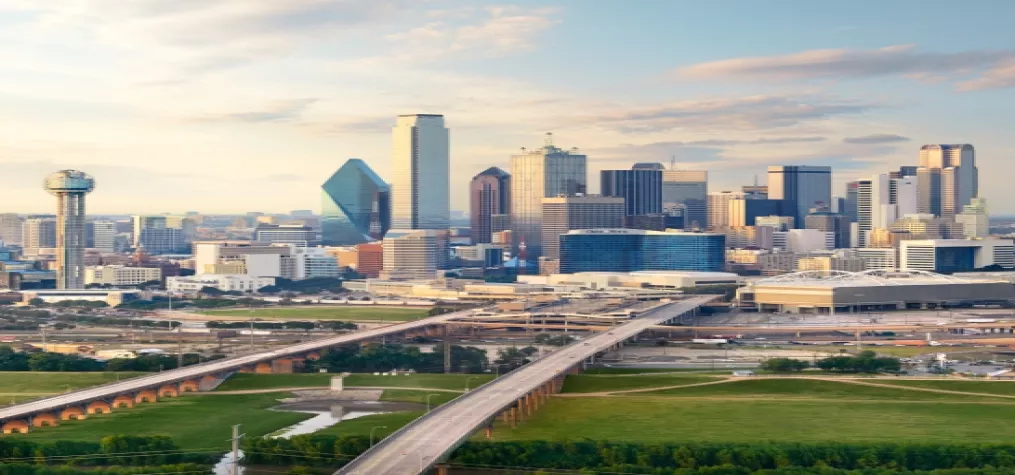 Dallas already boasts 35,000 hotel rooms, award-winning global cuisine, and a walkable downtown. But we are just getting started. Visit Dallas is thrilled to announce that the city of Dallas is doubling down with a massive new convention center and entertainment district. Featuring 800,000 square feet of exhibit area, 260,000 square feet of meeting rooms, and 170,000 square feet of ballroom. The center will connect business travelers with dining and shopping options in the popular Cedars District means more places to get down to business, and even more ways to unwind. "Dallas is already a great meetings and conventions destination, with the accessibility of two major airports, affordable labor, and an outstanding hotel product," said D. Bradley Kent, Visit Dallas senior vice president and chief sales officer. "The new center and Convention Center District will enhance Dallas' competitive position and are exactly what our customers' need and have been asking for." What's New – AT&T Discovery District Located in the heart of Downtown Dallas, this new district on the AT&T corporate campus is tailor-made for groups of all sizes. It boasts a multi-sensory experience, including outdoor event space, the AT&T Theater, and multiple dining outlets including JAXON Beer Garden and The Exchange, a bustling food hall. Hotels Coming Soon Names like the JW Marriott (Downtown), lnterContinental Dallas (Uptown), and Hotel Swexan (Uptown) are adding luxury amenities and bountiful event spaces. The projects will debut in 2023 and beyond. JW Marriott This new, 15-story, 283-room hotel will open in the heart of the city's downtown Arts District this year. The property features a 25,000-square-foot grand ballroom, as well as a spa, restaurant, lobby bar, fitness center, and a rooftop pool deck and bar. InterContinental Dallas  Located in Cityplace Tower in Uptown, InterContinental Dallas will feature sweeping panoramic views of the Dallas skyline. Guests will enjoy spacious, high-end rooms and amenities, including more than 21,000 square feet of event space.   Hotel Swexan Hotel Swexan, a new, 22-story luxury property, is rising in Uptown's Harwood District and will make its mark on the Dallas skyline. Opening this year, it is a sculptural building with cantilevered upper floors, as well as a 75-foot rooftop infinity-edge swimming pool and a hidden underground lounge.