New Business Deals: ASM Global, Macgregor Communications, ConvExx and More Forge New Agreements, Scoop Up Shows
March 14, 2022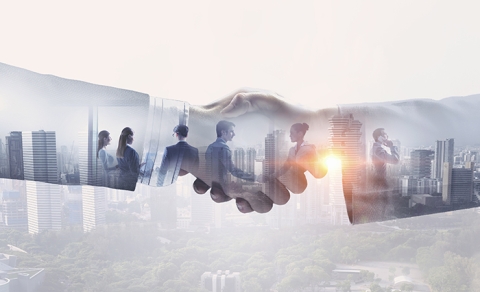 The recovery of the trade show industry continues to pick up momentum as event-related organizations across the U.S. and abroad make acquisitions and form new strategic partnerships to further their long-term business goals. 
ASM Global Tapped to Run Olympia London
Leading venue and event management company ASM Global has been appointed to manage Olympia London, a premier UK exhibition center located in central London and one of Europe's most historic venues. The iconic, 135-year-old facility joins ASM Global's extensive portfolio of more than 300 venues throughout the world, including McCormick Place in Chicago, Moscone Center in San Francisco, ICC Sydney, Shenzhen World in China and P&J Live in Aberdeen, UK.
The new partnership comes as the venue's owners, Yoo Capital and Deutsche Finance International, are investing £1.3 billion in a redevelopment plan designed to create a new creative district for art, culture, education, entertainment, exhibitions, music, dining and high-end business offices. Expected to be completed in 2024, it will include a 4,400-capacity live music venue; a 1,575-seat performing arts theater; a school for the creative arts; 100,000 square feet of restaurants, bars and eateries; two hotels; 550,000 sq. ft. of offices and 2.5 acres of pedestrian-friendly public spaces.  
Olympia London's senior management team and staff will move to ASM Global under TUPE regulations, while Olympia London Managing Director Nigel Nathan will gradually transition to the role of chairman once a replacement is appointed.
"We're delighted to be collaborating with owners of Olympia and their management team at Olympia London during such an exciting and pivotal time for the venue, and for our industry," said Tom Lynch, group commercial director and senior vice president, Europe at ASM Global. "We're already working together on innovative plans for the venue to add value to existing clients of Olympia London and new opportunities for London as an event destination."
He added, "Olympia completes the jigsaw for our international convention and exhibition portfolio and adds an iconic new platform for our global client base." 
Macgregor Communications Acquires Culture Summit Conference
Macgregor Communications, a leading trade show and conference producer in the project management, business analysis, IT, administrative professional, telecommunications and veterinary medicine markets, has acquired the Culture Summit conference. This marks the first acquisition in 2022 for Macgregor, which has been making a concerted effort to expand its portfolio of education and information-centric events and communities. 
Founded in 2014 by Hung Pham to solve his own problems with employee disengagement, the Culture Summit focuses on building and transforming company culture from the employee level and up. The event brings together HR leaders and culture champions from across the globe to help companies make culture part of their business strategy.
"By joining Macgregor Communications, we now have the ability to dream bigger, as our organizations are in alignment on delivering high quality, educational and engaging events," Pham said. "I look forward to supporting Macgregor as it continues to grow Culture Summit's position as a thought leader in organizational and corporate culture." 
ConvExx to Produce Southern Detailers Conference
Independent trade show organizer ConvExx is continuing its tradition of producing automotive and motorsports shows and events with its recent partnership with Southern Detailers Conference. Set for June 4-5 at Central Bank Center in Lexington, Ky., the three-year-old trade show and conference features exhibits from leading detail manufacturers, hands-on training and networking. 
"We're excited to bring our best-practices to Southern Detailer's Conference and to be bringing a world-class education and manufacturer event for the detailing community," said Sheldon Kaye, ConvExx vice president of events and technology, who will lead the show team. "ConvExx has a long history of doing automotive and motorsports shows and events, and this continues that rich tradition."
CLEARED4 Teams Up With Major Trade Shows

 
Health verification platform CLEARED4 recently announced it will provide COVID-19 custom features and solutions to several large-scale conferences, events and trade shows across the U.S., providing consistent event health management such as tracking proof of COVID-19 vaccination and testing results, and on-site monitoring for attendees, vendors and staff. 
The HIPAA-compliant platform is being implemented at large-scale trade shows, including the recent International Housewares Association (IHA) Inspired Home Show at McCormick Place in Chicago, and the upcoming ICSC Las Vegas conference at the Las Vegas Convention Center.  
Upon registration, attendees are directed to upload proof of vaccination, a negative COVID-19 test or proof of natural immunity. Once the data is completed, reviewed and approved by CLEARED4, attendees receive an express badge pick-up bar code to retrieve their registration. In addition to providing pre-event support to help prep attendees for COVID-19 protocols, CLEARED4 will also be available on-site to administer COVID-19 tests for those who arrive without proof of vaccination or a negative test. 
CLEARED4 is also supporting a range of corporate clients, including Aflac, American Cancer Society and Workday, and helping the organizations safely execute gatherings, such as fundraising and incentive events, multi-day retreats and sales meetings. The platform is available globally and can interpret health passes from more than 80 countries. 
International Market Centers Acquires Shoppe Object and Shoppe Online
International Market Centers (IMC) has acquired Shoppe Object, a design-focused home and lifestyle trade show, and its Shoppe Online B2B e-commerce platform.  
According to IMC officials, Shoppe Object will maintain its autonomy, with the existing team handling sales, marketing and management under the direction of Co-Founder Jesse James. Working closely with James, IMC will expand the existing semiannual show in New York City and explore regional extensions in established IMC venues and other major cities.
"Shoppe Object will have the ability to grow the reach of its impeccably curated and artfully presented physical and digital platform with our investment, and IMC will have a new opportunity for regional expansion in the Northeast as well as a pipeline to bring new design-driven and socially-conscious brands, makers and voices to our physical and digital markets," explained IMC CEO Bob Maricich.
Launched in 2018 by James, founder of the creative consultancy and sales agency Aesthetic Movement, Shoppe Object was created in collaboration with Deirdre Maloney and Minya Quirk, co-founders of Capsule, an international trade show for independent ready-to-wear labels launched in 2007 and sold in 2013 to Reed Exhibitions. 
James has joined IMC as vice president and show director, reporting to Dorothy Belshaw, executive vice president, chief customer and marketing officer, while Maloney and Quirk will remain involved in a consulting capacity.
Have a new business deal to share? Reach out to lpsavas@tsnn.com.
Don't miss any event-related news: Sign up for our weekly e-newsletter HERE and engage with us on Twitter, Facebook and  LinkedIn!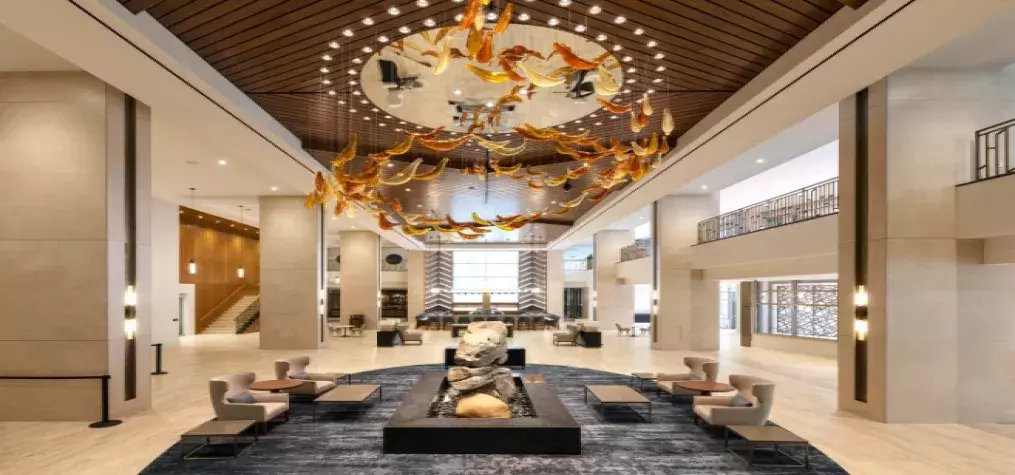 Located in beautiful North Carolina, Harrah's Cherokee is the perfect mountain getaway with breathtaking views of the Great Smoky Mountains and new additions to its resort and conference spaces sure to elevate any meetings or event. Completed in 2021, Harrah's Cherokee's latest $330 million expansion project introduced an entirely new fourth hotel tower, The Cherokee, as well as an additional 83,000 square feet of meeting space with the Cherokee Convention Center. The Cherokee tower brings with it 725 rooms and 70 luxurious suites spread out over 19 floors for a grand total of 1,800 rooms across the entire resort. The new rooms feature a sleek design with an earth-toned color palette and modern amenities. In addition to the new rooms, the expansion also brought with it a luxurious new lobby and lobby bar, a fitness center, a coffee & pastry bar, and a second pool. Conventions, trade shows, banquets, receptions, and even the smallest, most intimate gatherings can find the perfect arrangement at Harrah's Cherokee with its 130,000 square feet of flexible meeting space – including the Cherokee Convention Center. The resort offers a myriad of different spaces and configuration options for events, but the largest spaces include the following: 32,000-sq-ft Cherokee Convention Center ballroom with 22 meeting spaces 11,100-sq-ft Cherokee Convention Center ballroom pre-function space 33,000-sq-ft Cherokee Exhibit Hall 6,000-sq-ft Cherokee Exhibit Hall Pre-Function 13,801-sq-ft Council Fire Ballroom able to be reconfigured into as many as four ballrooms from 3,100 to 3,529-sq-ft each 16,815-sq-ft Event Center able to be configured in six different ways to accommodate 100 to 1,500 guests and offers four VIP suites, box seating, and more than 1,100 balcony seats. In addition to the new accommodations and meeting space, Harrah's Cherokee has also opened several new restaurants as part of the expansion including Guy Fieri's Cherokee Kitchen + Bar which includes the chef's award-winning burgers and barbeque on the menu. Another celebrity chef has also made their mark on the resort with the opening of Gordon Ramsay Food Market which features eight dining concepts ranging from sushi to New York-style deli sandwiches and classic fine-dining fare. Longtime Asheville favorite, Wicked Weed Brewing Pub has also debuted a new location next to Harrah's Cherokee Event Center creating the perfect after-event center with its bright and bold design, over thirty different beers, and live music on weekends. An easy drive from many of the largest cities in the Southeast, Harrah's Cherokee provides the perfect blend of majestic mountainscapes, luxurious new accommodations, and authentic Native American culture.