Tech News: Custom HipMaps for Events; Zenus Attendee-Tracking; Deondo and Popshap Partnership; Boostlingo Rebrand
November 3, 2022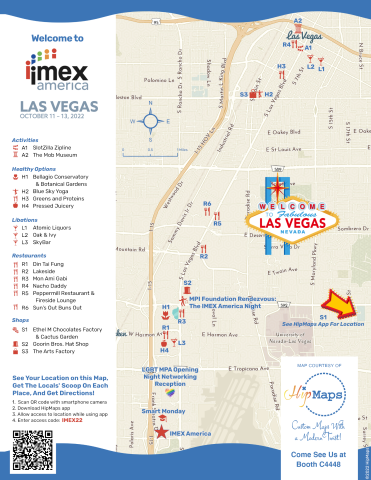 Event tech continues to evolve at warp speed, this time through everything from a custom smartphone map app for events, a new attendee-tracking solution powered by AI, an alliance to combine event pods and interactive touch-screen kiosks, and a rebrand of a multilingual event platform. Read on to learn more!
HipMaps
HipMaps, an award-winning, custom smartphone map app for events, businesses and destinations, released a personalized, deeply informative map for the recent IMEX America 2022 show in Las Vegas, demonstrating the company's ability to design unique maps for events of any size.

"HipMaps was created to make events fun, easy and less overwhelming," said Rachel LeRoy, CEO and founder of HipMaps, "The app is free and easy-to-navigate, making sense of either unknown destinations or complex events by easily guiding users to either scheduled events or desirable locations that have been personally recommended by the host."
LeRoy added that this was the first HipMap created for IMEX America, the company's largest event to date, with more than 12,000 attendees, and for Las Vegas, and was very well-received by attendees.

The HipMap included the main conference events as well as recommendations from locals for restaurants, bars, shopping experiences, activities, entertainment and wellness options. Comments and details about each location, as well as GPS-enabled directions for users via Apple Maps or Google Maps, are also embedded within the HipMaps app.
HipMaps also designed a customized map for the Wedding Merchants Business Academy, set to take place in Las Vegas Nov. 7-9 with approximately 5,000 attendees.
All HipMaps are designed to have a completely different feel from one another to match the event's brand.
HipMaps is the winner of the 2022 Best Industry Innovation Esprit Award by the International Live Events Association. The company specializes in branded maps for events, conferences, weddings and other special occasions, as well as for the hospitality industry, including resorts, wineries and destinations.
Zenus
Zenus launched attendee-tracking technology at the recent IMEX 2022 in Las Vegas. Designed to be the industry's most effective attendee-tracking option, the new technology addresses the challenges event professionals have with existing services: They are expensive and hard to install, accuracy is always an issue, and privacy is often neglected, according to Zenus.

Zenus spent years perfecting cutting-edge computer vision and artificial intelligence (AI) technologies with broad applications. Its system analyzes people's faces to compute foot traffic, dwell time, positive sentiment, demographics and more. Reports are generated in real-time on a polished interface.

Zenus deploys its proprietary AI models on specialized IoT devices assembled in Texas.
The footage is processed locally, addressing bandwidth, cost and privacy challenges.

Because Zenus does not process information linkable to an individual, it falls outside the scope of U.S. state privacy laws and the General Data Protection Regulation (GDPR).

In addition, Zenus' proprietary solution may scan badges automatically and from a long distance.
The organizer or exhibitor may retrieve the attendee journey for those who opt in.

Zenus is dedicated to creating the most innovative solutions for business events. The company's awards include Eventex Best New Technology and Event Tech Live Best Use of AI.
Deondo and Popshap
The Deondo Company, the exclusive provider of NOOK Event Pods, and Popshap, a leader in interactive touch-screen kiosks, established a partnership to jointly offer the companies' products to the trade show and events industry.
The new offering pairs Deondo's and Popshap's success in the event industry to maximize branding and digital awareness for show organizers' sponsorship programs. It also provides attendees with a unique information gathering and audience wellness area on the show floor.

"With hybrid events becoming the norm, it is important to offer wellness areas for attendees and exhibitors that are tech rich," said David Liddle, president and CEO of The Deondo Company. "The NOOK Event Pod's ability to add interactive technology is a key element as the event industry returns to in-person meetings."
Liddle added, "What we are missing is a way to provide additional information and experiential capability. Popshap's touchscreen kiosk is the perfect technology to add for touch-screen check-in zones, a registration section and networking areas."

Popshap's partnership with The Deondo company is a natural step in the company's growth, according to Eitan Magid, CEO of Popshap.
"Adding the Popshap technology to the NOOK Event Pod elevates the customer experience and creates an accessible, easy-to-use platform for our clients."
Boostlingo
Boostlingo, a leader in the interpretation technology industry, announced the rebranding of VoiceBoxer, the company's comprehensive multilingual event platform, to BoostEvents. The rebranding is part of the organization's long-term plan to incorporate all aspects of VoiceBoxer, which it acquired in March, into the Boostlingo product suite.

Boostlingo offers interpretation technology to meet every interpretation need, including video and phone interpretation, simultaneous (conference, meeting or event) interpretation, interpreter scheduling and management, and on-demand interpretation. BoostEvents is the company's simultaneous event interpreting platform for hosting fully multilingual hybrid or online events.

The Boostlingo organization chose the name BoostEvents to acknowledge the growing demand for multilingual onsite, hybrid and online events driven by continuing globalization.

"Boostlingo has always tried to be at the forefront of the interpretation industry," said Bryan Forrester, Boostlingo's CEO and co-founder. "This rebranding is our team's recognition that the event interpreting space will continue to grow, and that we want to be leaders in meeting multilingual event needs."
Don't miss any event-related news: Sign up for our weekly e-newsletter HERE, listen to our latest podcast HERE and engage with us on Twitter, Facebook and  LinkedIn!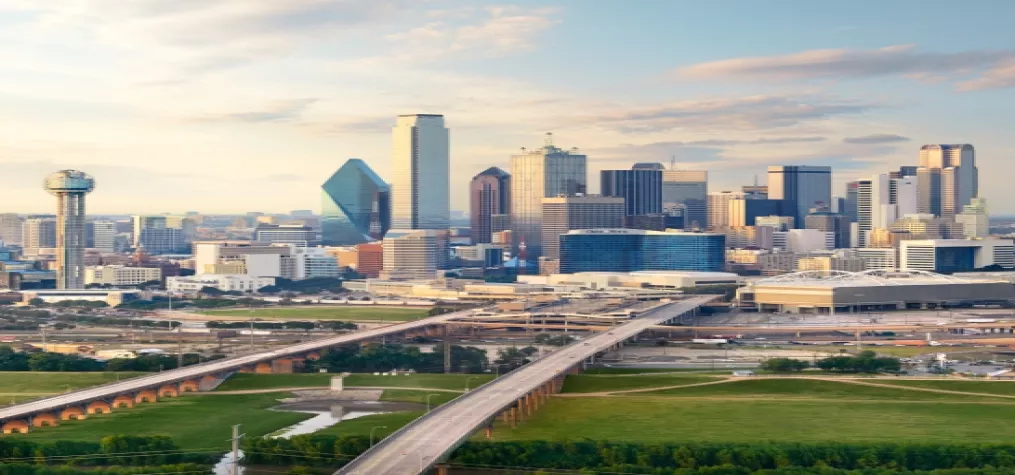 Dallas already boasts 35,000 hotel rooms, award-winning global cuisine, and a walkable downtown. But we are just getting started. Visit Dallas is thrilled to announce that the city of Dallas is doubling down with a massive new convention center and entertainment district. Featuring 800,000 square feet of exhibit area, 260,000 square feet of meeting rooms, and 170,000 square feet of ballroom. The center will connect business travelers with dining and shopping options in the popular Cedars District means more places to get down to business, and even more ways to unwind. "Dallas is already a great meetings and conventions destination, with the accessibility of two major airports, affordable labor, and an outstanding hotel product," said D. Bradley Kent, Visit Dallas senior vice president and chief sales officer. "The new center and Convention Center District will enhance Dallas' competitive position and are exactly what our customers' need and have been asking for." What's New – AT&T Discovery District Located in the heart of Downtown Dallas, this new district on the AT&T corporate campus is tailor-made for groups of all sizes. It boasts a multi-sensory experience, including outdoor event space, the AT&T Theater, and multiple dining outlets including JAXON Beer Garden and The Exchange, a bustling food hall. Hotels Coming Soon Names like the JW Marriott (Downtown), lnterContinental Dallas (Uptown), and Hotel Swexan (Uptown) are adding luxury amenities and bountiful event spaces. The projects will debut in 2023 and beyond. JW Marriott This new, 15-story, 283-room hotel will open in the heart of the city's downtown Arts District this year. The property features a 25,000-square-foot grand ballroom, as well as a spa, restaurant, lobby bar, fitness center, and a rooftop pool deck and bar. InterContinental Dallas  Located in Cityplace Tower in Uptown, InterContinental Dallas will feature sweeping panoramic views of the Dallas skyline. Guests will enjoy spacious, high-end rooms and amenities, including more than 21,000 square feet of event space.   Hotel Swexan Hotel Swexan, a new, 22-story luxury property, is rising in Uptown's Harwood District and will make its mark on the Dallas skyline. Opening this year, it is a sculptural building with cantilevered upper floors, as well as a 75-foot rooftop infinity-edge swimming pool and a hidden underground lounge.