Advertise and Editorial Calendar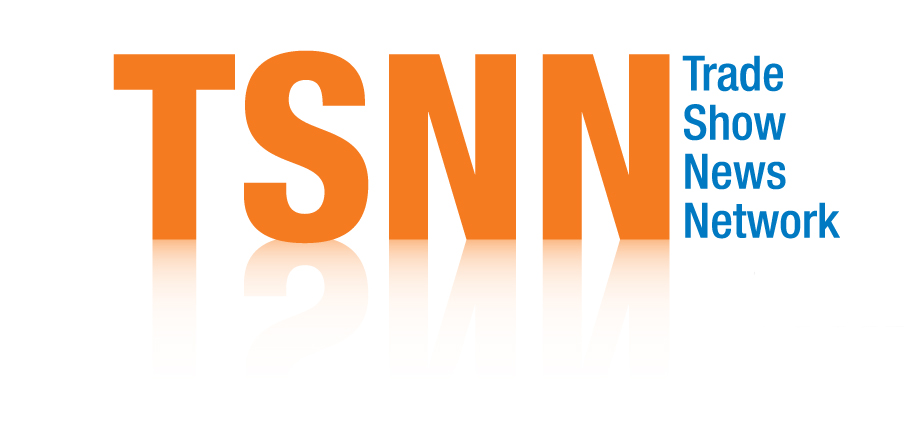 Do you want your brand in front of the MOST event professionals offered by any US trade show-focused publication? 
TSNN Reach in Numbers:
More than 160,000 website visitors and subscribers to TSNN's suite of newsletters. 
More than a 30,000 reach on Twitter via TSNN_Rachel and TSNN_com_US
More than 10,000 LinkedIn TSNN group members. 
In other words, TSNN is the No. 1 online news source for the trade show industry,
Here is the 2023 TSNN Media Kit: 
PDF of TSNN Electronic Media Kit
Please reach out to John Rice, VP of Sales at jrice@tsnn.com or Bridgett Maddux, National Sales Manger, bmaddux@tsnn.com for 2023 campaigns)
Includes advertising information for TSNN's website and suite of acclaimed e-newsletters, including TSNN: The Industry This Week, TSNN Breaking News, Association Show News, People News, Tech News and TSNN ExpoFiles. 
In short, if your goal is to reach the MOST show organizers with your brand, TSNN offers unparalleled opportunities, not only on the TSNN website but also with six e-newsletters serving a combined 160,000 subscribers each month.
For information about Featured Listings, Newsletter Advertisement, Banner Ads, Sponsorship, Dedicated eBlasts for Qualified Products and Services, Custom Ad Campaigns and much more, please contact:
TSNN 2023 Editorial Calendar
The Industry This Week: Released every Tuesday, this weekly e-newsletter covers the latest news in the global trade show industry. Show launches, mergers and acquisitions, the health of the overall industry and thought-leader blogs are regular features in this acclaimed e-newsletter. Each week, more than 10,000 subscribers receive TITW and it is read by many of the C-level decision-makers in the industry. There are more eyes looking at TITW than any other trade show publications. (Click here for an example).
Breaking News: Distributed at least three times each month, Breaking News has all the hard-hitting, latest news that TSNN is known for being the first in the publication market to break. More than 12,000 subscribers read this hugely popular e-newsletter several times each month and it is often the talk of the industry. (Click here for an example).
Association Show News: Released two times a month (1st & 3rd Thursdays). Association shows represent a significant piece of the trade show industry and this e-newsletter focuses not only on shows in that sector but also the industry associations for the trade show and meeting industry. More than 8,000 subscribers receive Association Show News, which is read by many of the C-level decision-makers in the industry. Association Show News serves a niche sector overlooked by other trade show publications. (Click here for an example).
ExpoFiles News: Released monthly (2nd Thursday of each month), this popular publication is geared to all event industry professionals. It releases to a diverse subscription base of Organizers, Exhibitors, Suppliers & Promotional Product Professionals. The e-newsletter is sent to 25,000 subscribers and educates Trade Show Pros with helpful Tips, Trends, Tactics & Best Practices with the intent of keeping up them up to speed on all aspects of our industry by offering valuable information they need to do their job with excellence. (Click here for an example).
People News: Our People e-newsletter represents the most important aspect of our industry: human talent! Released every other month to an audience of 10,000 subscribers, it covers promotions, new hires, big career moves, retirements, employment opportunities and the people side of mergers, acquisitions and more. This "personal" publication also shines a light on employees and their event companies that are #GivingBack to make a positive difference in their host and home communities (Click here for an example).
Tech News: A Cutting edge e-newsletter summarizing all the latest event technology news. This publication will help you stay on top of all the tools and technology needed to do your job with excellence. Released every other month to an audience of 10,000 subscribers, it will keep you up to date on the ever changing trends and educate you on top tips in the trade show technology sector.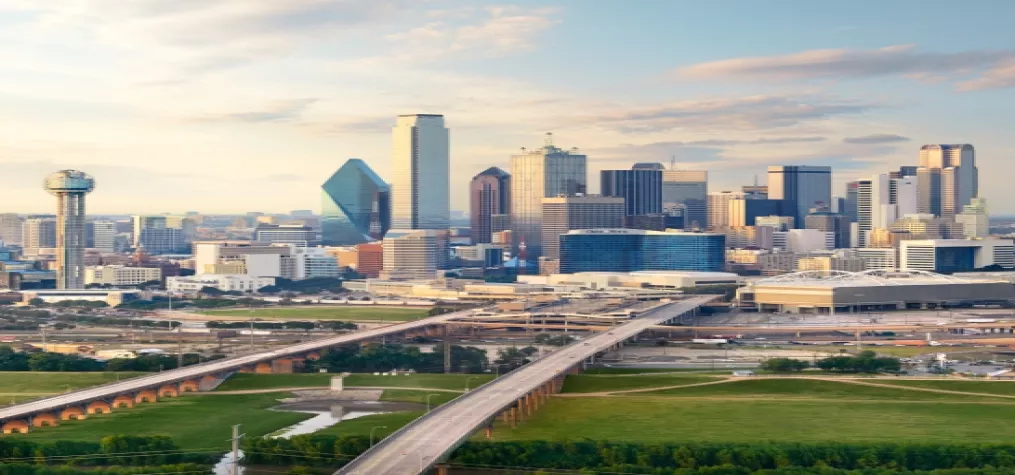 Dallas already boasts 35,000 hotel rooms, award-winning global cuisine, and a walkable downtown. But we are just getting started. Visit Dallas is thrilled to announce that the city of Dallas is doubling down with a massive new convention center and entertainment district. Featuring 800,000 square feet of exhibit area, 260,000 square feet of meeting rooms, and 170,000 square feet of ballroom. The center will connect business travelers with dining and shopping options in the popular Cedars District means more places to get down to business, and even more ways to unwind. "Dallas is already a great meetings and conventions destination, with the accessibility of two major airports, affordable labor, and an outstanding hotel product," said D. Bradley Kent, Visit Dallas senior vice president and chief sales officer. "The new center and Convention Center District will enhance Dallas' competitive position and are exactly what our customers' need and have been asking for." What's New – AT&T Discovery District Located in the heart of Downtown Dallas, this new district on the AT&T corporate campus is tailor-made for groups of all sizes. It boasts a multi-sensory experience, including outdoor event space, the AT&T Theater, and multiple dining outlets including JAXON Beer Garden and The Exchange, a bustling food hall. Hotels Coming Soon Names like the JW Marriott (Downtown), lnterContinental Dallas (Uptown), and Hotel Swexan (Uptown) are adding luxury amenities and bountiful event spaces. The projects will debut in 2023 and beyond. JW Marriott This new, 15-story, 283-room hotel will open in the heart of the city's downtown Arts District this year. The property features a 25,000-square-foot grand ballroom, as well as a spa, restaurant, lobby bar, fitness center, and a rooftop pool deck and bar. InterContinental Dallas  Located in Cityplace Tower in Uptown, InterContinental Dallas will feature sweeping panoramic views of the Dallas skyline. Guests will enjoy spacious, high-end rooms and amenities, including more than 21,000 square feet of event space.   Hotel Swexan Hotel Swexan, a new, 22-story luxury property, is rising in Uptown's Harwood District and will make its mark on the Dallas skyline. Opening this year, it is a sculptural building with cantilevered upper floors, as well as a 75-foot rooftop infinity-edge swimming pool and a hidden underground lounge.