TSNN Podcast: Trade Show Talk
Trade Show News Network is excited to share our 'Trade Show Talk' podcast which features two episodes each month focusing on hot-button topics. Each episode kicks off with a news round up before host Danica Tormohlen leads discussions with trade show and events industry leaders. If you'd like to be a guest or you have a topic to suggest that we cover, please let us know by emailing podcast@tsnn.com. If you would like to sponsor a podcast series, please contact jrice@tsnn.com 
Subscribe for all the latest episodes on Apple, Deezer and Spotify. 
Listen to all previous podcast episodes HERE. 
Ep. 43 – UFI President Michael Duck & UFI CEO Kai Hattendorf: Launching a North America Regional Chapter 
In an exclusive interview, we had the opportunity to talk with UFI President Michael Duck, who serves as executive vice president, commercial development of Informa Markets, and UFI CEO Kai Hattendorf, to get the inside scoop on the breaking news that UFI kicked off its first Global Congress in U.S. with the launch of a North America Regional Chapter. 
We talked about:
Why the regional chapter was formed in North America and why now

What UFI regional chapters do and how they support members

Who will lead the North America Chapter (volunteer and staffing)

What benefits members will receive from the chapter

Why is UFI different from the U.S. based associations

When and where the chapter will meet next
Podcast host Danica Tormohlen also shared the top five new stories from Trade Show News Network, Exhibit News Now and Corporate Event News as November begins.
Our guests
UFI President Michael Duck is Executive Vice President – Commercial Development of Informa Markets and Informa Plc. 
He joined the business in 1994 in Hong Kong and has worked in various leadership roles, focused on building up the company's presence in the Asia region, especially in China and India, and expanding events into the Middle East and Africa. 
He founded and chaired the regional chapter Asia, Middle East and Africa, as well as the Sustainability chapter for UFI.
At Informa, he is working across the global markets business, which spans 30+ international markets, acting as a main point of contact for building relationships and a pipeline of growth activity particularly in Asia, Europe, the Middle East and beyond, through M&A and the internationalization of products and brands. He also supports the wider Informa Group divisions, with commercial activity in Asia.
Michael has volunteered with UFI for 20 years, and he has also been an Executive Committee member of the Hong Kong Exhibition and Convention Industry Association (HKECIA) for over twenty-five years and was Chairman from 1998-2000. 
Connect with him on LinkedIn here.
Kai Hattendorf is Managing Director / CEO of UFI, the Global Association of the Exhibition Industry. He is responsible for UFI activities and events globally, as well as the operation of its Paris headquarters and the offices and presences in Bogota, Brussels, Dubai, Hong Kong, and Shanghai.
From 2019 to 2021, Kai served as Honorary President of the Joint Meetings Industry Council (JMIC), a global Council of international and global associations serving the Business Events Industry, where he remains on the Board.
Prior to his current role, Kai worked in the exhibition industry for numerous years in senior management positions at Messe Frankfurt's global headquarters, focusing on transformational issues ranging from digitisation to marketing and communications.
Kai's work in the events industry has been recognized through various awards and recognitions around the world. Most recently he was named "Business Events Strategist of the Year" by PCMA.
His previous career also includes leadership positions in marketing/strategic communications as well as in strategy and product development in the ITC and Media Industry for the Deutsche Telekom Group, the dpa Group (the German Press Agency), and a fintech start-up.
A journalist by education, Kai has internationally reported and worked for the WDR and Radio Bremen broadcasters in Germany, at Euronews in France, the BBC in the UK, and the Voice of America. He holds a Master's degree from the American University, Washington, DC. He also studied in Dortmund and Edinburgh. 
Connect with him on LinkedIn here.
Podcast Host: Danica Tormohlen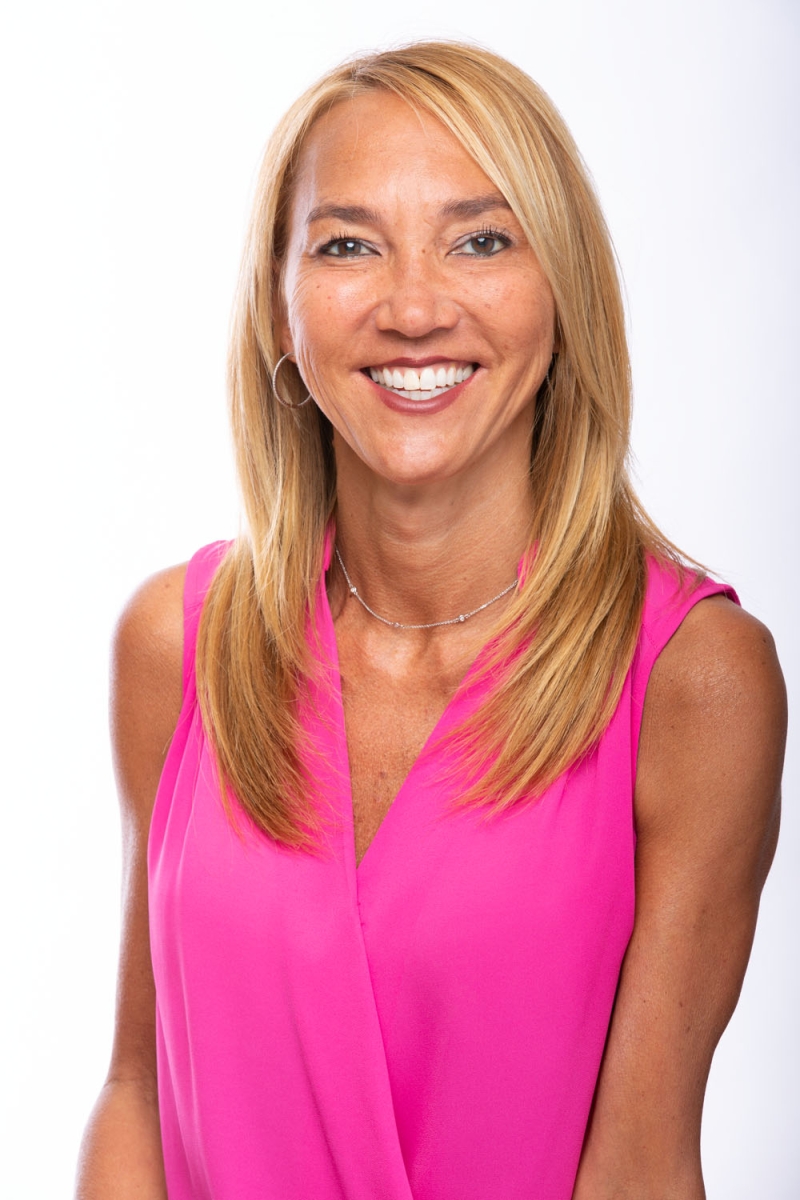 An award-winning journalist who has covered the trade show industry since 1994, Danica Tormohlen is VP of Content for Tarsus Group, which was recently acquired by Informa for $940 million. In her role, she oversees content for Trade Show News Network, Corporate Event News and Exhibit News Now. These leading media brands publish websites, newsletters, social media channels, video, podcasts and online and in-person programming for the trade show, corporate event and exhibition industries.
Tormohlen currently serves as a board member for Women in Exhibitions Network North America chapter. She has been a speaker and moderator at major industry events, including the TSNN Awards, IMEX, IAEE, SISO, UFI, ESCA and Large Show Roundtable — to name a few.
Thank you to our sponsor! 
What if you could prove your event is working with hard facts and learn how to make it even better? With Zenus's Ethical Vision AI, you can protect your budget and have detailed reporting. Learn how that's all possible at Zenus.AI 
Every day, MGM Resorts hosts organizations and individuals from around the world with a diverse array of business purposes, needs and expectations. But they all have one thing in common—a host committed to making their meetings sustainable and unforgettable through close partnership and responsible meeting practices. Harnessing the Sun Meetings at MGM Resorts are predominantly powered by the sun, thanks to its innovative 100-megawatt solar array. As the largest directly sourced renewable electricity project in the hospitality industry, the solar array features 323,000 panels and produces up to 100% of MGM Resorts' daytime power needs in Las Vegas.* Built in 2021, the solar array reduces the carbon footprint of meetings—and all of MGM Resorts—while still delivering an enlightening and electrifying guest experience. Leading Water Stewardship Knowing water is essential to operations, guests and employees, MGM Resorts has long employed various conservation measures and has doubled down on its commitment in recent years to become a leading corporate water steward. In 2022, MGM Resorts President and CEO Bill Hornbuckle signed the CEO Water Mandate, a United National Global Compact, becoming the first gaming company to endorse the initiative. The company replaced more than 200,000 square feet of real grass with drought-tolerant landscaping in Las Vegas and pledged to reduce water use by 33% by 2025 and by 35% by 2030. Between 2007 and 2022, MGM Resorts saved more than 6 billion gallons of water through water conservation. Fostering Diversity, Equity & Inclusion MGM Resorts serves a world of diverse people, perspectives and experiences by cultivating a workforce culture that embraces all of humanity. From mindful recruitment and hiring practices to meaningful social responsibility initiatives, MGM Resorts is a welcoming and inclusive space for veterans, individuals with disabilities, people from diverse backgrounds, LGBTQ+ community members and more. The company's commitment to supplier diversity drives innovation by extending competitive opportunities to local and diverse-owned suppliers, while the MGM Resorts Supplier Diversity Mentorship Program provides diverse-owned businesses tools and resources to enhance and grow their businesses. Paying it Forward MGM Resorts knows that great companies must serve the greater good. That's why paying it forward is part of its approach to meetings and events. Through the Feeding Forward Program, MGM Resorts collects and preserves unserved and untouched food from conventions held at its properties, then safely donates to food-insecure people through a partnership with Three Square, Southern Nevada's primary food bank. Since 2016, MGM Resorts has donated more than 3.7 million meals, with a goal of 5 million meal donations by 2025. Donations include unserved perishable prepared foods from events, perishable unprepared food from MGM Resorts' kitchens and nonperishable food items from minibars and warehouses. From world-class venues and experiences to industry leading responsible meeting practices, MGM Resorts is proud to host meaningful and sustainable events. *Not including The Cosmopolitan of Las Vegas