ASM Global Rolls Out Plant-Based Menu Options at Select Convention Venues In North America
December 13, 2022
In order to increase the selection and availability of sustainable, vegan menu options throughout its extensive network of arenas, stadiums, theaters and convention centers, ASM Global recently formed a multi-year partnership with plant-based global food provider Wicked Kitchen.
The new partnership establishes Wicked Kitchen as the "Preferred Plant-Based Food Partner" of ASM Global venues as well as "Exclusive Plant-Based Food Provider" across all catering, suite and concessions managed by SAVOR, the chef-driven culinary division of ASM Global. 
With this announcement, Wicked Kitchen also becomes an official partner of the ASM Global Acts Foundation, ASM Global's corporate social responsibility platform. 
Featured menu items in concessions, catering and suites will include a diverse range of sandwiches, sausages, burgers, pizzas, pastas, appetizers, main dishes and ice cream, made entirely of plant-based ingredients. The chef-created menu offerings are designed to appeal to a wide variety of palates, while also following the momentum of more guests, athletes and performers globally seeking plant-based foods to bolster their health while reducing their environmental footprint.
Created by chefs and brothers Derek Sarno and Chad Sarno, Wicked Kitchen offers a chef-driven range of delicious, 100% animal-free foods. In addition to its recent launch into food service, the company boasts the largest variety of any plant-based consumer packaged goods (CPG) brand in the U.S., with a portfolio of products available in more than 8,900 retail stores in the U.S. 
"We're proud to be a part of the solution for ASM Global's large-scale venues to meet their sustainability goals and to provide plant-based foods that appeal to everyone," said Pete Speranza, CEO of Wicked Kitchen. "With the product variety and insights that Wicked Kitchen brings, we see this as a major game-changer for the food service industry." 
Wicked Kitchen fare will be available at select SAVOR-managed venues in North America in an initial phased rollout. Among the 32 stadiums, arenas and event venues that will offer its vegan menus, participating convention centers include:
Long Beach Convention Center in Long Beach, Calif.

Ontario Convention Center in Ontario, Calif.

Oklahoma City Convention Center in Oklahoma City, Okla.

Tucson Convention Center in Tucson, Ariz.

Moscone Center and Moscone West in San Francisco

McCormick Place and Lakeside Center in Chicago

Nicholas J. Pirro Convention Center in Syracuse, N.Y.
Plant-based cuisine pioneer Chef Chad Sarno, chief culinary officer and co-founder at Wicked Kitchen, applauded ASM Global and SAVOR for their commitment to sustainability by choosing plant-based foods for their venues. 
"We are so excited to partner with ASM Global and SAVOR to push the boundaries of traditional venue favorites for bold-flavored, plant-based offerings that are good for the planet and provide tasty options for both meat eaters and vegans alike," said Sarno. "As a culinary-first brand, we are especially thrilled to partner and work with the incredible culinary team at SAVOR that prioritizes taste and experience for all customers." 
With the addition of this strategic partnership, ASM Global is poised to continue its trajectory of becoming the global leader in sustainability in the entertainment, sports and convention industry, according to ASM Global officials.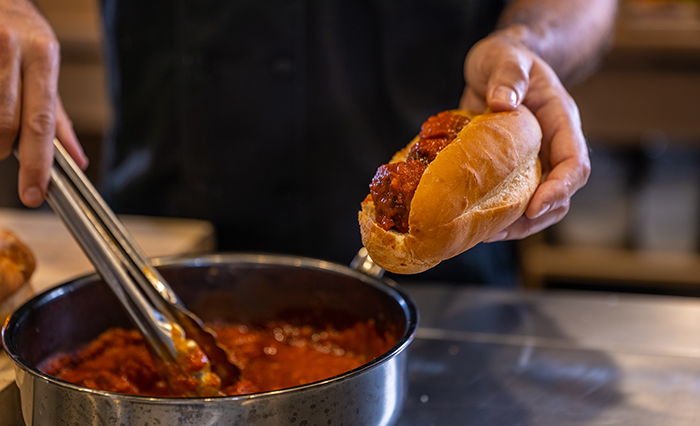 "This partnership between ASM Global, SAVOR and Wicked Kitchen is an integral part of ASM Global's commitment to establishing the most sustainable venues in the world," said Shaun Beard, SAVOR senior vice president. "Our plant-based food offerings will immediately increase, providing our guests with more diverse choices that also have a positive impact on our planet."  
He added, "Additionally, Wicked Kitchen's product offering is delicious, and we are confident that all of our guests, no matter their food preference, will be drawn to these menu items."

Don't miss any event-related news: Sign up for our weekly e-newsletter HERE, listen to our latest podcast HERE and engage with us on Twitter, Facebook, LinkedIn and Instagram!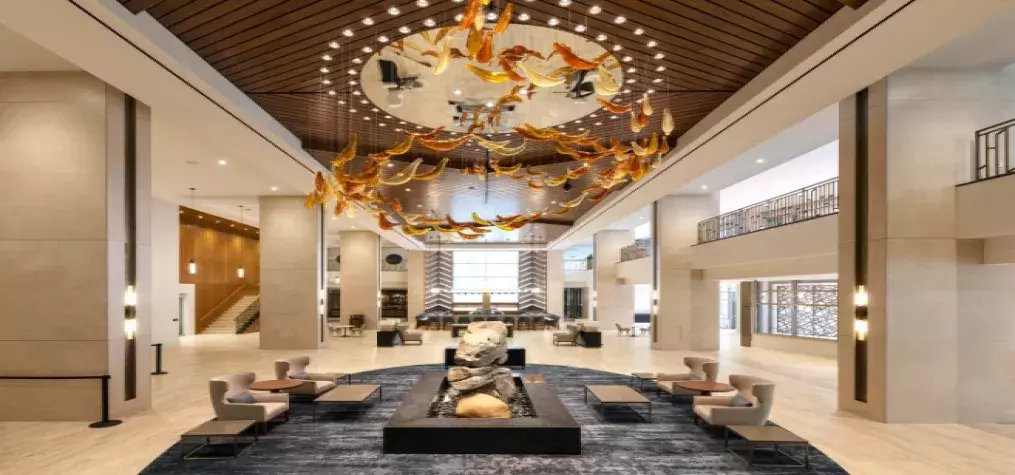 Located in beautiful North Carolina, Harrah's Cherokee is the perfect mountain getaway with breathtaking views of the Great Smoky Mountains and new additions to its resort and conference spaces sure to elevate any meetings or event. Completed in 2021, Harrah's Cherokee's latest $330 million expansion project introduced an entirely new fourth hotel tower, The Cherokee, as well as an additional 83,000 square feet of meeting space with the Cherokee Convention Center. The Cherokee tower brings with it 725 rooms and 70 luxurious suites spread out over 19 floors for a grand total of 1,800 rooms across the entire resort. The new rooms feature a sleek design with an earth-toned color palette and modern amenities. In addition to the new rooms, the expansion also brought with it a luxurious new lobby and lobby bar, a fitness center, a coffee & pastry bar, and a second pool. Conventions, trade shows, banquets, receptions, and even the smallest, most intimate gatherings can find the perfect arrangement at Harrah's Cherokee with its 130,000 square feet of flexible meeting space – including the Cherokee Convention Center. The resort offers a myriad of different spaces and configuration options for events, but the largest spaces include the following: 32,000-sq-ft Cherokee Convention Center ballroom with 22 meeting spaces 11,100-sq-ft Cherokee Convention Center ballroom pre-function space 33,000-sq-ft Cherokee Exhibit Hall 6,000-sq-ft Cherokee Exhibit Hall Pre-Function 13,801-sq-ft Council Fire Ballroom able to be reconfigured into as many as four ballrooms from 3,100 to 3,529-sq-ft each 16,815-sq-ft Event Center able to be configured in six different ways to accommodate 100 to 1,500 guests and offers four VIP suites, box seating, and more than 1,100 balcony seats. In addition to the new accommodations and meeting space, Harrah's Cherokee has also opened several new restaurants as part of the expansion including Guy Fieri's Cherokee Kitchen + Bar which includes the chef's award-winning burgers and barbeque on the menu. Another celebrity chef has also made their mark on the resort with the opening of Gordon Ramsay Food Market which features eight dining concepts ranging from sushi to New York-style deli sandwiches and classic fine-dining fare. Longtime Asheville favorite, Wicked Weed Brewing Pub has also debuted a new location next to Harrah's Cherokee Event Center creating the perfect after-event center with its bright and bold design, over thirty different beers, and live music on weekends. An easy drive from many of the largest cities in the Southeast, Harrah's Cherokee provides the perfect blend of majestic mountainscapes, luxurious new accommodations, and authentic Native American culture.