Tech News: Redrock and Pop Experiential, ETL and ILEA Alliances; New 6Connex and RainFocus Event Apps
October 13, 2022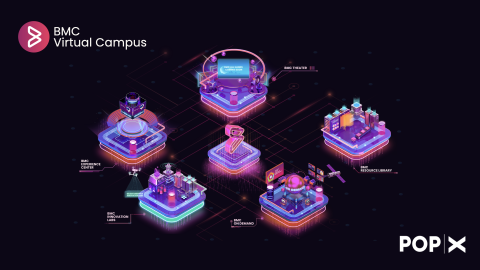 Redrock Entertainment and POP Experiential
Event production company Redrock Entertainment and creative experience agency POP Experiential (POP | X) announced a new alliance to bring award-winning teams of creators and producers to the experiential marketplace, creating a broader offering to existing and prospective clients.
Together, the two teams will deliver tech-forward solutions for B2B and B2C experiences and events—in-person, virtual and hybrid. 
Redrock delivers acclaimed large-scale productions, producing high-profile events including Stranger Things Drive-Into Experience, Riot Game's Arcane world premiere and Billboard's Women in Music. Women-owned POP | X was founded during the pandemic and recruited top talent across a variety of event and experiential disciplines. The team produced more than 100 strategic engagements in a little over a year for clients including BMC Software, Dell Technologies and Penn Medicine.
The two entities are now able to leverage their individual strengths to come together with a unique and refreshing approach to diverse projects.
"This enables us to more deeply engage with our current and prospective partners, delivering not only large initiatives but on more targeted and focused B2B strategies," said Ford Englerth, president of Redrock Entertainment, adding that his company strives to always bring more to its clients and partners.  
According to Margaret Launzel-Pennes, CEO of POP | X, her company's expertise and recent experience with hybrid events is a win-win for the collaboration.
"Our expertise in the corporate experiential space and our recent experience in the hybrid arena give us a unique understanding of what is critical to engagement, in all its forms, in the future," Launzel-Pennes said. "There are tremendous opportunities that will come out of that for both of our client bases."
About Redrock Entertainment and POP | X
With over 30 years of experience producing events, Redrock is known for bringing award-winning ideas and execution to life. 

POP | X embraces disruptive innovation and employs a strategy-led approach to creating deliberate and meaningful human connections between organizations and their audiences through events, experiences and engagements – all with a focus on refreshing and inventive solutions in a time of industry "(r)evolution." 
Event Tech Live and ILEA
Event Tech Live (ETL) and the International Live Events Association (ILEA) are teaming up for ETL's annual shows in London and Las Vegas.
The partnership is designed to bring the shows' message to ILEA's global community of event professionals whose skills, expertise and experience power some of the most influential live events around the world.
The ILEA community is centered on celebrating all aspects of live event production and management, enabling members to deliver the very best work to their clients through collaboration, thought leadership and idea sharing.
At ETL London and ETL Las Vegas, the ILEA team, represented by Cecilia Lavin, regional vice president EMEA at ILEA and sales director at InEvent, will host panel sessions alongside industry experts with the first session titled, "How Has Our Event Tech Buying Behavior Changed and What Does the Future Look Like?" at ETL London.  
"ILEA is excited to partner with Event Tech Live as we collectively strive to bring high quality education and network-building opportunities to event profs around the world," said Dustin Westling, president of ILEA and managing partner at OneWest Event Design. "We know the last decade has been an exciting period of advancement in the world of event tech—virtually, in person and everything in between—and our members are keen to learn, grow and evolve just as rapidly. Bringing ILEA and Event Tech Live closer together will support them in doing just that."
According to Adam Parry, co-founder of ETL, the partnership is a win-win for both entities, as there are great synergies in their missions to educate, inspire and evoke idea sharing and networking within the global event community.
"ETL is of course focused on the tech elements of virtual, in-person and hybrid events, encouraging event profs to share their experiences and work confidently with event tech to enhance their offering," Parry said.
To register for ETL London, scheduled for Nov. 16-17 at ExCeL, London, go here. To pre-register for ETL Las Vegas, scheduled for April 26-27, 2023, go here.
6Connex
6Connex, a leading provider of in-person, virtual and hybrid events, launched Eventory Check-In, an addition to a suite of mobile event applications, which allows event organizers to seamlessly manage event check-in by scanning an attendee's ticket, QR code or registration information. 
The app is one of four applications that support the Eventory event management platform, all of which are designed to provide greater management options for event organizers and better experiences for event attendees.
"Event applications are powerful management and engagement tools that are no longer a 'nice to have' for event organizers," said Luiz Martins, chief marketing officer at 6Connex. "Onsite, these apps allow event organizers to manage and respond to participants in real time. The apps also generate all the necessary data for organizers to make informed decisions both at their events and when planning future events." 
Additional mobile applications offered by 6Connex include: 
 Eventory app, which allows event participants to access event information more easily and to manage their experience. It allows attendees to create personalized schedules, network with peers, request information from exhibitors and sponsors.
 Eventory Operator app, designed to provide conference planners with immediate access to crucial information, including a dashboard, via their mobile phones while at their events. 
 Eventory Scanner, which allows organizers, exhibitors, speakers and others to both access and provide information to all those attending an event. At the same time, the QR codes allow organizers, partners and exhibitors to colle

ct data in a way that is encrypted and in accordance with GDPR.  
Eventory Event Management Platform
6Connex's Eventory event management platform is an end-to-end software designed for organizers to seamlessly market, manage and measure events. The platform streamlines end-to-end event planning workflows and organizes event data.
RainFocus
RainFocus, a next-generation event marketing and SaaS platform, launched the RainFocus Mobile App, designed to be an easy-to-use solution that drives engagement across an event lifecycle by allowing attendees to set up a personalized agenda, favorite preferred sessions, view and connect with speakers and exhibitors, and download the content of their choosing. 
The RainFocus Mobile App was created to enable event professionals to engage and reach their attendees in a new way before and during the event. In addition to the app's features, it elevates attendees' experiences by meeting them where they are, improving the flow of information and utilizing continuous event optimization. 
According to RainFocus, the company spent eight months researching what matters most to attendees and event managers in a mobile App, interviewing more than 50 people who spoke about their experiences attending events, as well as more than 20 event managers to learn their perspective. Based on themes that emerged from the conversations, the company focused on the following priorities:
 
Simplifying schedule-building, a common pre-event challenge for attendees.


 

Giving exhibitors a boost by providing information to attendees before the event with videos, resources and contacts.


 

Reaching attendees where they are with elements such as scheduled push notifications and location services.


 

Gathering event-wide data for continuous event optimization before, during and after the gathering.
Don't miss any event-related news: Sign up for our weekly e-newsletter HERE, listen to our latest podcast HERE and engage with us on Twitter, Facebook and  LinkedIn!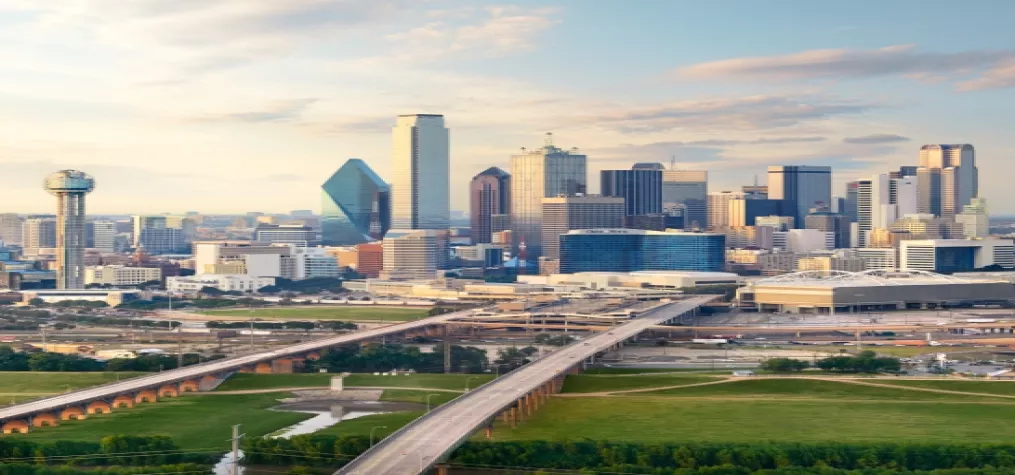 Dallas already boasts 35,000 hotel rooms, award-winning global cuisine, and a walkable downtown. But we are just getting started. Visit Dallas is thrilled to announce that the city of Dallas is doubling down with a massive new convention center and entertainment district. Featuring 800,000 square feet of exhibit area, 260,000 square feet of meeting rooms, and 170,000 square feet of ballroom. The center will connect business travelers with dining and shopping options in the popular Cedars District means more places to get down to business, and even more ways to unwind. "Dallas is already a great meetings and conventions destination, with the accessibility of two major airports, affordable labor, and an outstanding hotel product," said D. Bradley Kent, Visit Dallas senior vice president and chief sales officer. "The new center and Convention Center District will enhance Dallas' competitive position and are exactly what our customers' need and have been asking for." What's New – AT&T Discovery District Located in the heart of Downtown Dallas, this new district on the AT&T corporate campus is tailor-made for groups of all sizes. It boasts a multi-sensory experience, including outdoor event space, the AT&T Theater, and multiple dining outlets including JAXON Beer Garden and The Exchange, a bustling food hall. Hotels Coming Soon Names like the JW Marriott (Downtown), lnterContinental Dallas (Uptown), and Hotel Swexan (Uptown) are adding luxury amenities and bountiful event spaces. The projects will debut in 2023 and beyond. JW Marriott This new, 15-story, 283-room hotel will open in the heart of the city's downtown Arts District this year. The property features a 25,000-square-foot grand ballroom, as well as a spa, restaurant, lobby bar, fitness center, and a rooftop pool deck and bar. InterContinental Dallas  Located in Cityplace Tower in Uptown, InterContinental Dallas will feature sweeping panoramic views of the Dallas skyline. Guests will enjoy spacious, high-end rooms and amenities, including more than 21,000 square feet of event space.   Hotel Swexan Hotel Swexan, a new, 22-story luxury property, is rising in Uptown's Harwood District and will make its mark on the Dallas skyline. Opening this year, it is a sculptural building with cantilevered upper floors, as well as a 75-foot rooftop infinity-edge swimming pool and a hidden underground lounge.