Las Vegas is Leading the Way for the Trade Show Comeback
Las Vegas kicked off 2022 with multiple successful in-person events, once again proving the city's designation as the number-one trade show destination in the U.S., and the importance of industry to the economy.
The world's most influential technology trade show, CES 2022 returned "home" to Las Vegas in January, welcoming over 2,300 exhibitors at 11 indoor and outdoor venues. It was truly a global event, with over 30 percent of attendees traveling from outside the U.S.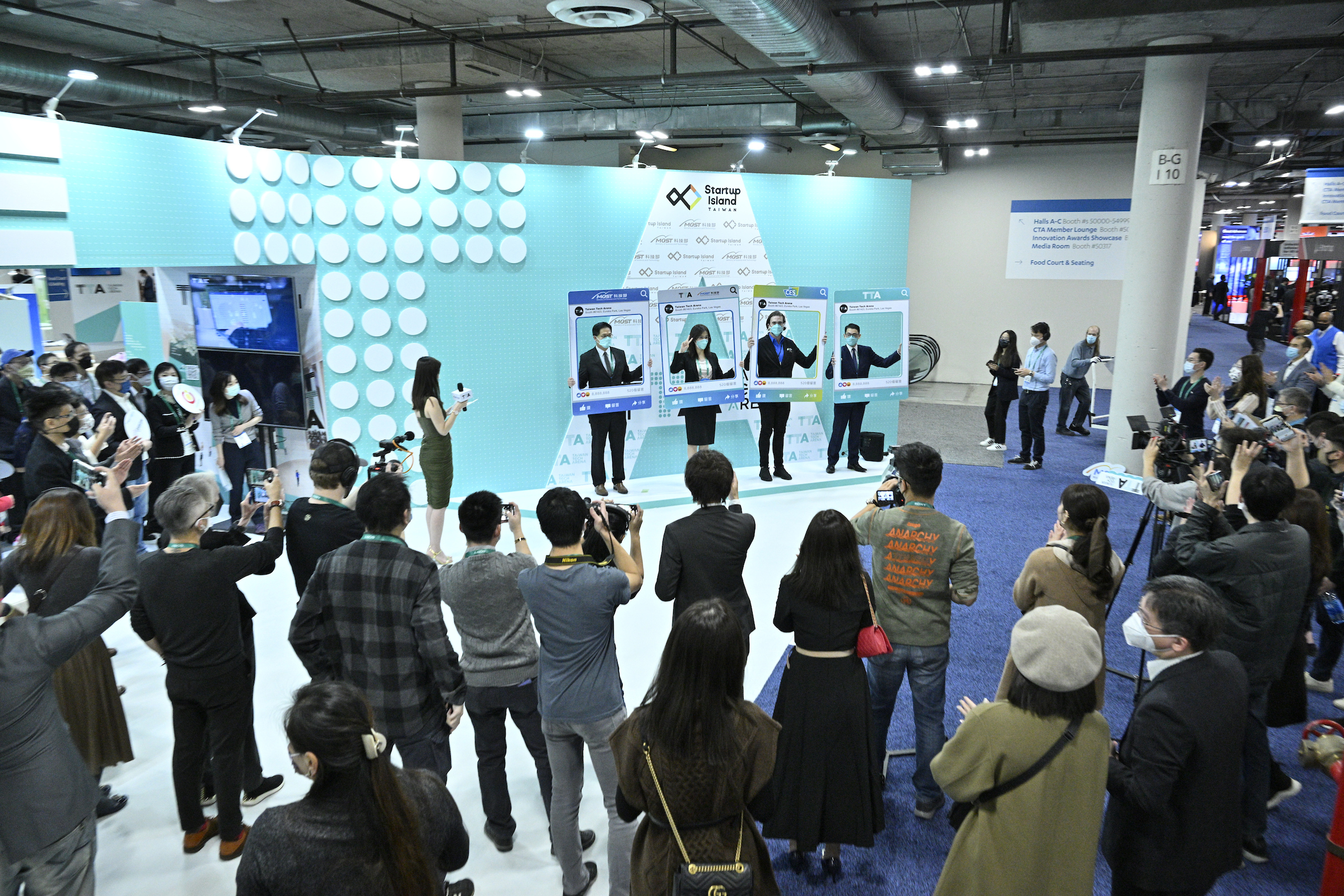 "The CES show floor buzzed with the joy of human interaction and a five-sense innovation experience with products that will redefine our future and change our world for the better," said Gary Shapiro, president and CEO, Consumer Technology Association (CTA)™ that owns and produces CES.
The same enthusiasm was shared by the organizers of World of Concrete that welcomed over 40,000 attendees and 1,000 exhibitors to the Las Vegas Convention Center Jan. 18-20.
"It's great to be here in person. There's nothing that beats that face-to-face connection and we're so excited that we were able to do that with our community and be able to bring our buyers and sellers together," commented Lauren Lamb, vice president of Strategy, Marketing, and Conference at Informa Markets that owns WOC. "Las Vegas provides a full experience for all our attendees and our exhibitors to come and have a great time in addition to maximizing their ROI."
Many exhibitors were not only excited to be back together in person but also enjoyed experiencing the 1.4 million square foot expansion of the LVCC facilities. "I love the West Hall," said Kim Bain, marketing and communications manager at Caterpillar Inc. "We're all very excited to move here. It's more spacious and open."
She was also impressed with the venue's health safety measures.
The Shooting, Hunting and Outdoor Trade Show (SHOT Show) that also took place on Jan.18-21 had the largest exhibit floor in its history, taking over The Venetian Expo and Caesars Forum. Chris Dolnack, NSSF Senior Vice President and Chief Customer Officer noted: "This is a very tactile business, and it means a lot to buyers to be able to see and handle our industry's products in person. We couldn't be more pleased with the outcome of this SHOT Show."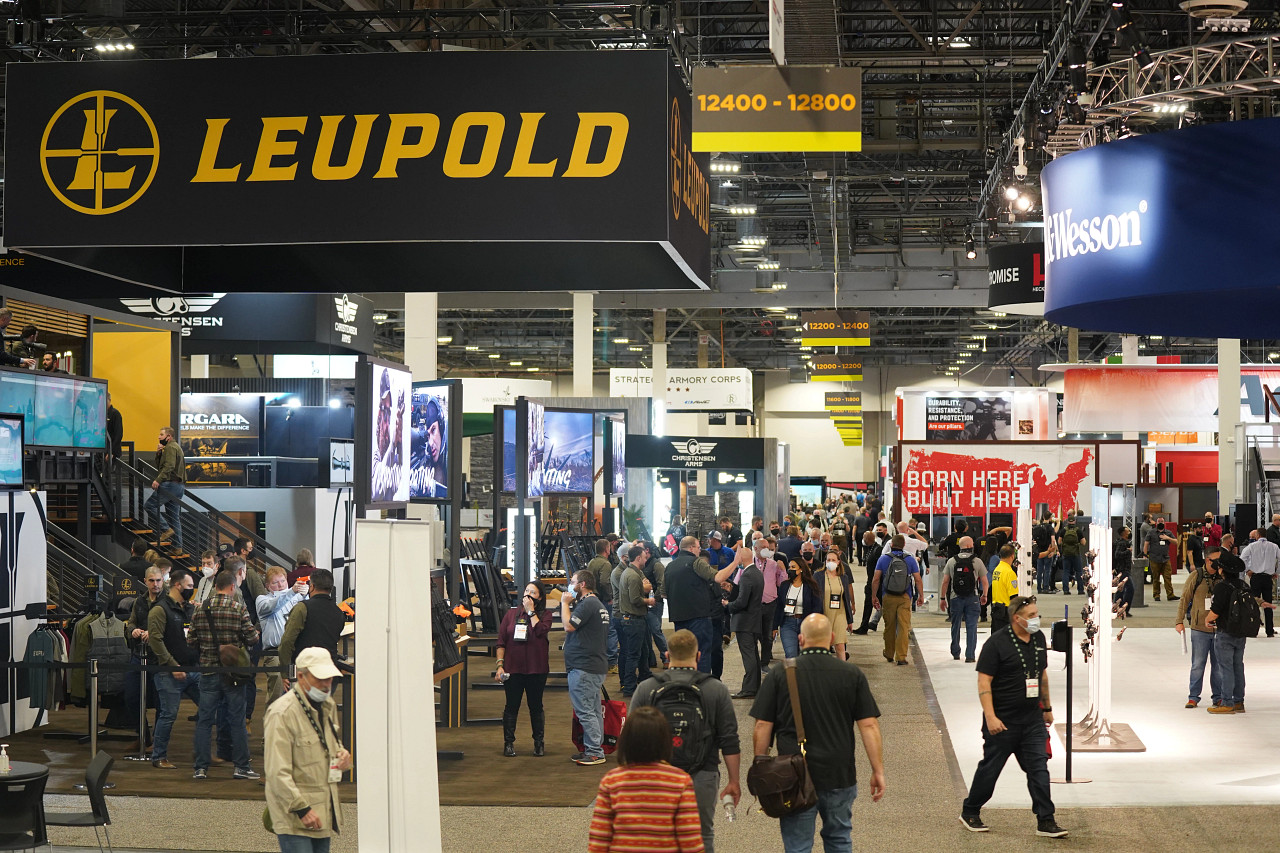 At OFFPRICE, the largest U.S. trade show dedicated to discount fashion that took place on Feb.13-16 at Venetian Expo, retailers came to source available in-stock inventory. Stressing the importance of this year's show, Douglas Emslie, CEO of Tarsus Group that owns OFFPRICE, commented: "Given the disruption that supply chains have experienced over the past two years, shows like this are more critical than ever, especially for small and medium-sized businesses. Our customers appreciate the opportunity to close business in a safe and secure environment."
Since in-person meetings and conventions returned to the destination in June 2021, Las Vegas hosted an estimated 2.2 million convention attendees, showcasing confidence by trade show organizers that events can be held safely and successfully.
Every day, MGM Resorts hosts organizations and individuals from around the world with a diverse array of business purposes, needs and expectations. But they all have one thing in common—a host committed to making their meetings sustainable and unforgettable through close partnership and responsible meeting practices. Harnessing the Sun Meetings at MGM Resorts are predominantly powered by the sun, thanks to its innovative 100-megawatt solar array. As the largest directly sourced renewable electricity project in the hospitality industry, the solar array features 323,000 panels and produces up to 100% of MGM Resorts' daytime power needs in Las Vegas.* Built in 2021, the solar array reduces the carbon footprint of meetings—and all of MGM Resorts—while still delivering an enlightening and electrifying guest experience. Leading Water Stewardship Knowing water is essential to operations, guests and employees, MGM Resorts has long employed various conservation measures and has doubled down on its commitment in recent years to become a leading corporate water steward. In 2022, MGM Resorts President and CEO Bill Hornbuckle signed the CEO Water Mandate, a United National Global Compact, becoming the first gaming company to endorse the initiative. The company replaced more than 200,000 square feet of real grass with drought-tolerant landscaping in Las Vegas and pledged to reduce water use by 33% by 2025 and by 35% by 2030. Between 2007 and 2022, MGM Resorts saved more than 6 billion gallons of water through water conservation. Fostering Diversity, Equity & Inclusion MGM Resorts serves a world of diverse people, perspectives and experiences by cultivating a workforce culture that embraces all of humanity. From mindful recruitment and hiring practices to meaningful social responsibility initiatives, MGM Resorts is a welcoming and inclusive space for veterans, individuals with disabilities, people from diverse backgrounds, LGBTQ+ community members and more. The company's commitment to supplier diversity drives innovation by extending competitive opportunities to local and diverse-owned suppliers, while the MGM Resorts Supplier Diversity Mentorship Program provides diverse-owned businesses tools and resources to enhance and grow their businesses. Paying it Forward MGM Resorts knows that great companies must serve the greater good. That's why paying it forward is part of its approach to meetings and events. Through the Feeding Forward Program, MGM Resorts collects and preserves unserved and untouched food from conventions held at its properties, then safely donates to food-insecure people through a partnership with Three Square, Southern Nevada's primary food bank. Since 2016, MGM Resorts has donated more than 3.7 million meals, with a goal of 5 million meal donations by 2025. Donations include unserved perishable prepared foods from events, perishable unprepared food from MGM Resorts' kitchens and nonperishable food items from minibars and warehouses. From world-class venues and experiences to industry leading responsible meeting practices, MGM Resorts is proud to host meaningful and sustainable events. *Not including The Cosmopolitan of Las Vegas