Dallas Greenlights Plans for a New Convention Center
March 8, 2022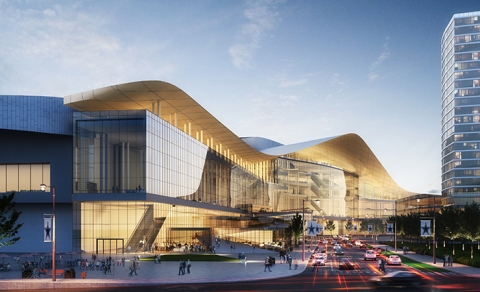 The city of Dallas, Texas, will soon have the ability to attract even larger trade shows and other events to its destination. According to Visit Dallas officials, the Dallas city council approved plans last month for a new 2.5-million-square-foot convention center that will be constructed adjacent to the current Kay Bailey Hutchison Convention Center Dallas (KBHCCD). Once construction is complete, all or most of the KBHCCD will then be demolished. 
The new $2 billion center, which is expected to break ground in 2024 and open in 2028, will feature 800,000 sq. ft. of exhibit space; 300,000 sq. ft. of breakout space; a 160,000-sq.-ft. ballroom space; a welcoming entry and lobby with space for activations; and large, elevated ballrooms with outdoor event terraces offering views of downtown Dallas and the Trinity River. 
An architectural firm has yet to be assigned to the project. 
To add even more appeal for event organizers, the new facility will be surrounded by the new Convention Center District, connecting downtown Dallas with neighboring entertainment districts and offering an authentic urban Dallas experience that will include restaurants, retail, lodging and entertainment options, according to Visit Dallas officials. 
"This news is a game-changer for Dallas and will put our city on the map as the preeminent large-city convention and meeting destination in the nation," said Craig Davis, president and CEO of Visit Dallas. "The center will be the anchor for a lively new Convention Center District that will excite convention-goers and revitalize southern Downtown Dallas, making it a place for locals to enjoy alongside our convention attendees."
Expected to nearly double annual event attendance and associated revenue for the city, the new convention center will provide the ballroom and breakout space that Dallas has been lacking. The expanded inventory will help meet the needs of meeting planners such as Jennifer Krsanac, director of meeting services for the North American Spine Society, who said that the additional convention space will enable her organization to consider Dallas for its future annual meetings. 
"Without the new expansion, the convention center did not provide our meeting ample space and adequate flow for our meeting attendees," Krsanac said. "I am excited to follow this project and its positive impact on the city of Dallas and the future of the meetings industry."
According to D. Bradley Kent, senior vice president and chief sales officer of Visit Dallas, not only will the new convention center and district help Dallas meet the evolving needs of its customers, but it will also go a long way in increasing the destination's competitive edge. 
"This new building and surrounding development are exactly what our customers need and have been asking for," Kent explained. "Dallas is already a great meetings and conventions destination, with the accessibility of two major airports, affordable labor and an outstanding hotel product. The new center and Convention Center District will enhance Dallas' competitive position and put us on par with other destinations that have already invested in their buildings."

Don't miss any event-related news: Sign up for our weekly e-newsletter HERE and engage with us on Twitter, Facebook, LinkedIn and Instagram!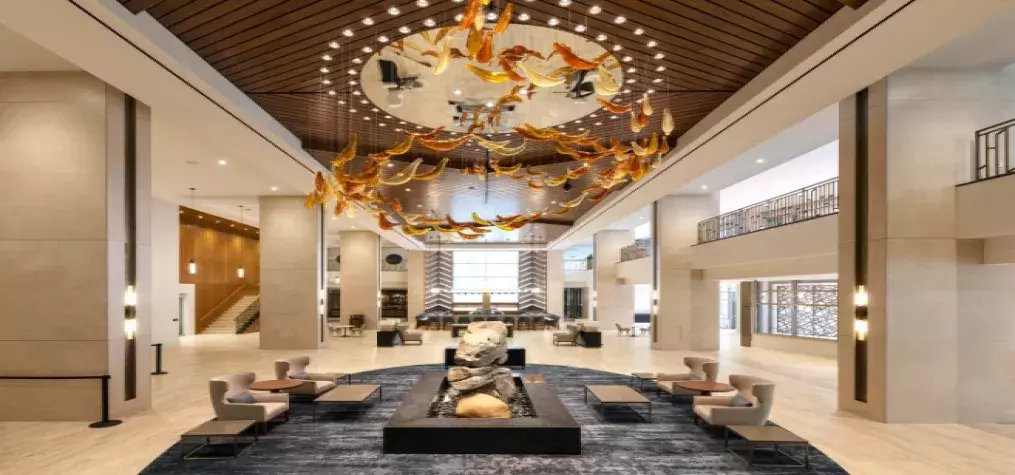 Located in beautiful North Carolina, Harrah's Cherokee is the perfect mountain getaway with breathtaking views of the Great Smoky Mountains and new additions to its resort and conference spaces sure to elevate any meetings or event. Completed in 2021, Harrah's Cherokee's latest $330 million expansion project introduced an entirely new fourth hotel tower, The Cherokee, as well as an additional 83,000 square feet of meeting space with the Cherokee Convention Center. The Cherokee tower brings with it 725 rooms and 70 luxurious suites spread out over 19 floors for a grand total of 1,800 rooms across the entire resort. The new rooms feature a sleek design with an earth-toned color palette and modern amenities. In addition to the new rooms, the expansion also brought with it a luxurious new lobby and lobby bar, a fitness center, a coffee & pastry bar, and a second pool. Conventions, trade shows, banquets, receptions, and even the smallest, most intimate gatherings can find the perfect arrangement at Harrah's Cherokee with its 130,000 square feet of flexible meeting space – including the Cherokee Convention Center. The resort offers a myriad of different spaces and configuration options for events, but the largest spaces include the following: 32,000-sq-ft Cherokee Convention Center ballroom with 22 meeting spaces 11,100-sq-ft Cherokee Convention Center ballroom pre-function space 33,000-sq-ft Cherokee Exhibit Hall 6,000-sq-ft Cherokee Exhibit Hall Pre-Function 13,801-sq-ft Council Fire Ballroom able to be reconfigured into as many as four ballrooms from 3,100 to 3,529-sq-ft each 16,815-sq-ft Event Center able to be configured in six different ways to accommodate 100 to 1,500 guests and offers four VIP suites, box seating, and more than 1,100 balcony seats. In addition to the new accommodations and meeting space, Harrah's Cherokee has also opened several new restaurants as part of the expansion including Guy Fieri's Cherokee Kitchen + Bar which includes the chef's award-winning burgers and barbeque on the menu. Another celebrity chef has also made their mark on the resort with the opening of Gordon Ramsay Food Market which features eight dining concepts ranging from sushi to New York-style deli sandwiches and classic fine-dining fare. Longtime Asheville favorite, Wicked Weed Brewing Pub has also debuted a new location next to Harrah's Cherokee Event Center creating the perfect after-event center with its bright and bold design, over thirty different beers, and live music on weekends. An easy drive from many of the largest cities in the Southeast, Harrah's Cherokee provides the perfect blend of majestic mountainscapes, luxurious new accommodations, and authentic Native American culture.