Industry Education, Networking and Collaboration Will Take the Triple Crown at This Year's Expo! Expo! in Louisville
December 8, 2022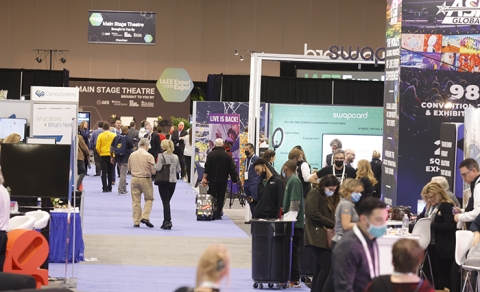 Learning and engagement opportunities will abound both on and off the show floor at this year's Expo! Expo!, the International Association of Exhibitions and Events' (IAEE) Annual Meeting & Exhibition, set for Dec. 13-15, at the Kentucky International Convention Center in Louisville, Ky.  
With a 2022 theme of "Expo! Expo! is THE PLACE TO BE," the ever-popular "Show for Shows" will once again offer a jam-packed schedule of not-to-miss educational content, networking events and collaborative opportunities, while a vibrant trade show floor will feature more than 200 industry suppliers showcasing the industry's latest innovations and solutions alongside multiple activations.
"We have waited two years to welcome Expo! Expo! attendees to Louisville due to the disruption from COVID in 2020, and we are very excited for everyone to experience why Expo! Expo! is THE PLACE TO BE," said IAEE President and CEO David DuBois.
Educational Offerings Galore

 
This year, the show's learning tracks have been specifically crafted to address the industry's unique position as it forges its post-pandemic recovery. Educational sessions will dive deep into how industry professionals can make the most of creating engaging and fruitful content, bridge business and community relationships, hone their game plan, grow their shows and strengthen their professional skills—all with the shared goal of making the industry stronger and more resilient than ever.  
Here's a sampling of just some of the cutting-edge education sessions on tap at Expo! Expo! this year:  
·      Tribal Power: Building Momentum Through Human Connection, Dec. 13, 9-10 a.m.
To maximize the value and allure of your event you need to understand and leverage the power of human connection. Who is in your tribe? What do they truly value? How will you deliver it for them? This session will use real life examples of how to shape a unique event personality and build community to foster strong connections between attendees, exhibitors, prospects, influencers and subject matter experts.
·      Reimagining the Attendee's Experience in the Next Normal, Dec. 13, 9-10 a.m.
Welcome to the next normal, in which event professionals are consistently navigating through the pandemic potholes and stressors that are constantly reshaping attendee behavior. This interactive session is designed to help meeting professionals understand how they can rebuild and revitalize the attendee experience.
·      From Capitol Hill to the Show Floor: How Advocacy Is Supporting the Road to Recovery, Dec. 13, 10:30-11:30 a.m.
This highly informative session will feature Exhibitions & Conferences Alliance (ECA) Co-President David DuBois, ECA board members Megan Tanel and Mark Bogdansky, and ECA Vice President Tommy Goodwin, who will provide an update on ECA's ongoing advocacy work, a preview of what to expect in 2023 and how IAEE members can get involved in the industry's efforts on Capitol Hill and state capitals nationwide.
·      The Future of Work Is Here Now, Dec. 13, 1-2 p.m.
The pandemic has shifted the gears of most companies in terms of where and when people work. Combined with the Great Resignation, there's a giant yet silent revolution happening in the workplace. What does this mean for you and how you are going to be successful? In this session, career management expert Dawn Rasmussen will guide participants on how to capitalize on this new mindset, including incorporating into job negotiations how you want to work and when.
·      Profiling Your Events for Safety and Security, Dec. 14, 2:30–3:30 p.m.
This information-packed session will look at the various dynamics and vulnerabilities that can factor into the event industry today, whether physical, data or reputational. How do we create safer events for our attendees as well as mitigate our own liabilities related to the same? And what constitutes "reasonable effort" and due diligence today from a documentation standpoint should the unthinkable occur and you are called upon by the media or social media to account for what occurred?
·      Women's Leadership Experience—Movers and Shakers Power Panel: Insightful Perspectives from Louisville Thought Leaders, Dec. 14, 3:45–5:00 p.m.
Hear from this "power panel" of various women leaders inside and outside the exhibitions industry as they discuss challenges and issues women face and how women are continuing to advance, change the landscape and be successful and resilient, even in the wake of various obstacles. 
To learn more about the myriad education offerings at Expo! Expo!, go here.
For those embarking upon their IAEE Certification Journey, the event will offer six CEM courses and one CEM-AP course. Additionally, personalized experiences will cater to the specific needs of breakout groups such as chapter leaders, hosted buyers, first-time participants, C-suite executives, large show organizers, young professionals, women in exhibitions and research-based interests hosted by the Center for Exhibition Industry Research (CEIR).
Networking and Engagement 
According to IAEE officials, the Expo! Expo! networking events are always abuzz with inspiration and ideas for the coming year, thanks to the extensive information presented throughout the show. But along with the ongoing connections made throughout the education sessions and on the trade show floor, Expo! Expo! is packed with fun activities.  
Chapter receptions will kick off the festivities on Dec. 13, followed by the Opening Reception at the legendary Churchill Downs. The PRIDE After Party, Supporting IAEE's LGBTQIA+ Community, welcomes everyone to close the first day of Expo! Expo! in the company of colleagues and friends. To learn more about the show's networking activities, go here. 
In keeping with the storied horse racing tradition that Louisville is known for, Expo! Expo! is encouraging attendees to "get in the race" by joining a special Expo! Expo! Derby Race interactive game experience powered by show partner CAPTELLO. Participants simply find Derby stop signs in booths, sessions and other areas throughout the event, scan QR codes with their phone cameras and earn 50,000 points or more for themselves and their team for a chance to win prizes. All players on the winning team will be in a Grand Prize Drawing, which will take place during the Closing General Session on Dec. 15 at 1:15 p.m. To learn more about the Expo! Expo! Derby Race, go here.
Give Back and Party
On the morning of Dec. 14, attendees will have the opportunity to get active while giving back to the industry via the Terence Donnelly Memorial Health & Wellness Event, which will take attendees on a 5k walk/run across the Big Four Bridge and over the Ohio River into Indiana. 
That evening, attendees can enjoy a photo walk tour of Louisville and/or take more time to meet with vendors during the Exhibitor Hospitality Hours, while young professionals can further connect with their peers at the annual Young Professionals Party.
The ever-popular Humanity Rocks: A Celebration With A Cause returns to Expo! Expo! this year with proceeds benefiting The Backside Learning Center at Churchill Downs, a nonprofit organization building community and enriching the lives of racetrack workers and their families. 
Other not-to-miss show highlights include:
Opening General Session and 2022 CEM Presentation, Dec. 14, 9:00–10:15 a.m.

Trade show floor activations

Tech Startup and Pitch Competition (winner will be announced at the Closing General Session)

CEIR Silent Auction
 View the entire show schedule here. To learn about the social responsibility initiatives at Expo! Expo!, go here. 
Don't miss any event-related news: Sign up for our weekly e-newsletter HERE, listen to our latest podcast HERE and engage with us on Twitter, Facebook, LinkedIn and Instagram!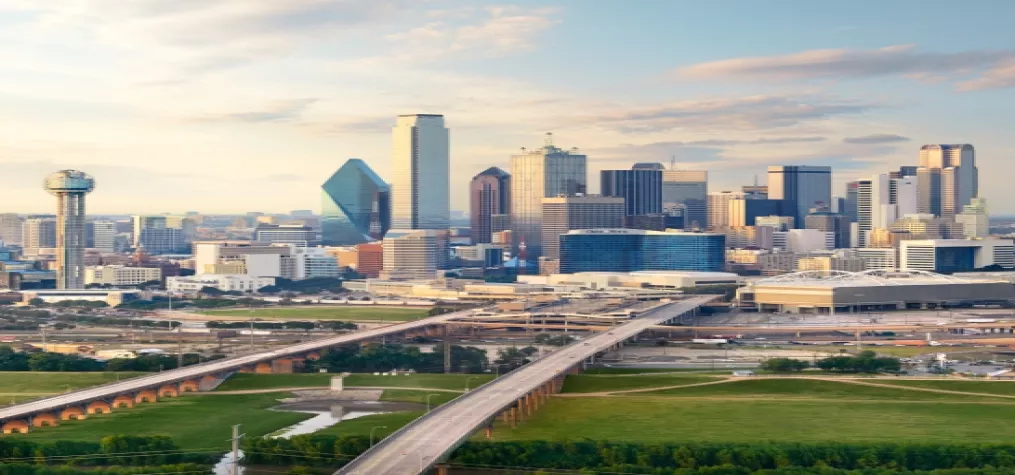 Dallas already boasts 35,000 hotel rooms, award-winning global cuisine, and a walkable downtown. But we are just getting started. Visit Dallas is thrilled to announce that the city of Dallas is doubling down with a massive new convention center and entertainment district. Featuring 800,000 square feet of exhibit area, 260,000 square feet of meeting rooms, and 170,000 square feet of ballroom. The center will connect business travelers with dining and shopping options in the popular Cedars District means more places to get down to business, and even more ways to unwind. "Dallas is already a great meetings and conventions destination, with the accessibility of two major airports, affordable labor, and an outstanding hotel product," said D. Bradley Kent, Visit Dallas senior vice president and chief sales officer. "The new center and Convention Center District will enhance Dallas' competitive position and are exactly what our customers' need and have been asking for." What's New – AT&T Discovery District Located in the heart of Downtown Dallas, this new district on the AT&T corporate campus is tailor-made for groups of all sizes. It boasts a multi-sensory experience, including outdoor event space, the AT&T Theater, and multiple dining outlets including JAXON Beer Garden and The Exchange, a bustling food hall. Hotels Coming Soon Names like the JW Marriott (Downtown), lnterContinental Dallas (Uptown), and Hotel Swexan (Uptown) are adding luxury amenities and bountiful event spaces. The projects will debut in 2023 and beyond. JW Marriott This new, 15-story, 283-room hotel will open in the heart of the city's downtown Arts District this year. The property features a 25,000-square-foot grand ballroom, as well as a spa, restaurant, lobby bar, fitness center, and a rooftop pool deck and bar. InterContinental Dallas  Located in Cityplace Tower in Uptown, InterContinental Dallas will feature sweeping panoramic views of the Dallas skyline. Guests will enjoy spacious, high-end rooms and amenities, including more than 21,000 square feet of event space.   Hotel Swexan Hotel Swexan, a new, 22-story luxury property, is rising in Uptown's Harwood District and will make its mark on the Dallas skyline. Opening this year, it is a sculptural building with cantilevered upper floors, as well as a 75-foot rooftop infinity-edge swimming pool and a hidden underground lounge.