Women at the Helm: Kelly Gleeson Smith, Vice President of Sales, Meetings and Events, Caesars Entertainment
December 29, 2022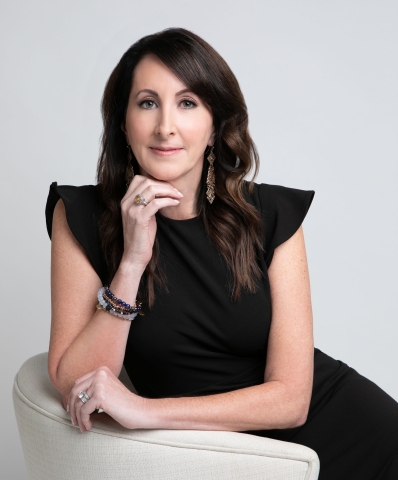 Straight out of college, Kelly Gleeson Smith knew she had fallen into her dream career after landing her first job in "meeting connection sales" at the Hyatt Regency Hill Country Resort in San Antonio, Texas. From the start, she reveled in what she described as the "power of meetings" that affect so many people.
"It was like a pebble falling into the water, and then the centrifugal rings just continue to expand," Gleeson Smith said. "I thought, 'Wow, this is an amazing industry.'"
She became very passionate about face-to-face interactions and where her career could go, traveling the world as a young 20-something.
"I just got the bug. I love people and knowing that our industry has such an impact on the world," Gleeson Smith said. "What happens in meetings changes somebody's life, and that's pretty incredible."
Gleeson Smith's trajectory eventually led to Caesars Entertainment, where she started in 2017, heading East Coast sales efforts and swiftly building a fiercely loyal team that consistently performed and highly respected her thoughtful and intentional leadership philosophy.
In October 2022, the 20-plus-year industry veteran was appointed Vice President of Sales for Meetings and Events at the company, overseeing a team of more than 120 sales executives.
"My previous years with Caesars Entertainment have been incredibly rewarding, and I am honored to represent the company as Vice President," she said.   
We sat down with Gleeson Smith to discuss her new role and get her thoughts on female leadership, diversity, equity and inclusion (DEI), and what she is most looking forward to over the coming year.
How do you feel being appointed to your new position at Caesars Entertainment, particularly as a female leader?
I am overwhelmed with gratitude. There were trailblazers before me. Lisa Messina was the trailblazer whom I owe a great debt to. She is such an inspiring female leader who supports women. This is an important platform of mine; that we work together to lift each other up. I also have an amazing boss and leader in [Chief Sales Officer] Michael Massari, who supports us to do things differently and think outside of the box. Additionally, Caesars Entertainment as a corporation set a goal five years ago that we would have 50 percent leadership represented by women and people of color. Right now, we're about 43 to 46 percent of the goal, and we're going to achieve it by 2025. Working for a company committed to this speaks volumes. 
What do you love most about your new role?
I love that I have the opportunity to share my passion with others and lead them to develop powerful relationships with customers. I'm a firm believer that people like to do business with people that they like. And as a result, I want the team to emulate the passion for bringing people together. As a child of two teachers, I didn't realize how much passion I had for just sharing my knowledge with others. This new role gives me the opportunity and the platform to be able to do that.  
Speaking of teachers, besides Lisa Messina, were there any other important mentors who had a significant impact on your career?
Yes, I had a mentor Tim Meyer, who was my first director of sales. When I was a young college grad with very little experience, he hired me for the Washington, D.C., association market. I was 24, and he gave me the confidence that I could  be successful. Those relationships I cultivated then are still lasting today. He took a chance on me, and that is something that I also want to emulate as a leader. Often, we get too caught up in where someone went to school and if they check all the boxes. Identifying the potential in people is equally as important.
What are some of the ways you embrace diversity in your leadership style?
I am very passionate about diversity. I think that we can look at some organizations and see what I call "the sea of sameness." I've talked to industry colleagues about how we find a more diverse pool of candidates. We should always make sure that we hire the best candidate, but there's a lack of diversity in the candidate pool. Caesars Entertainment is working hard to tap into resources to reach a more diverse candidate pool for open positions. I'm passionate about that.
What do you think makes Caesars Entertainment a forerunner when it comes to DEI?
We're not turning a blind eye to it. The George Floyd situation was really a turning point for me. We have people on our team who were significantly impacted, and I was sensitive to that, but I didn't know how to handle it. I didn't know what to do as a leader. I have a good relationship with a gentleman on my team, and he said, "We're hurting, and you all as leaders have to show us that you recognize that." So, we had open dialogues, and we didn't brush things under the rug. As a company, we're really passionate about making sure that we are sensitive to every class of diversity, and recognizing that is really important today. We have team members who are very passionate about it as well, so we're partnering with them to act as catalysts to help identify diversity candidates. Our company has the initiative to make sure we have 50 percent women and racially diverse leadership by 2025, which puts a big spotlight on it.
What are some of your key goals as you embark on this new journey?
Somebody recently shared a quote that I'm living by right now: "Knowledge speaks, but wisdom listens," which has been attributed to Jimi Hendrix. I'm in listening mode  as I evaluate the team from a different perspective. I'm listening. I'm available. It's important for the team to see that I was promoted from within. I want the team to recognize that times are changing, and we have to change with them. Additionally, if we continue to do what we've always done, we're going to get the same results that we've always gotten. We're having amazing results, but we have to keep up with how people are doing business.. I want my team to understand that in the current situation, strong relationships matter. Because there will be a swing in the pendulum one day, and we have to be prepared. Those relationships we're cultivating today will help us get through anything that the future may bring. In my opinion, we're in a really amazing place.  People are energized and ready to get back to business. We should capitalize on that energy and show everyone that the future is bright!
What are you most looking forward to in the coming year?
I'm excited to put my stamp on Caesars Entertainment and have the opportunity to lead this amazing sales team into the future. I think we are going to be better than we've ever been. It's definitely going to be an exciting time.
Don't miss any event-related news: Sign up for our weekly e-newsletter HERE and engage with us on Twitter, Facebook and LinkedIn!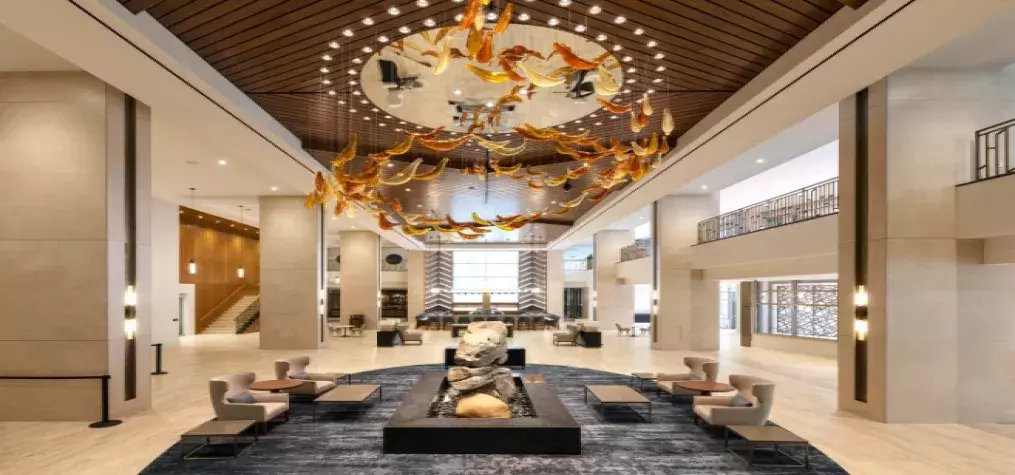 Located in beautiful North Carolina, Harrah's Cherokee is the perfect mountain getaway with breathtaking views of the Great Smoky Mountains and new additions to its resort and conference spaces sure to elevate any meetings or event. Completed in 2021, Harrah's Cherokee's latest $330 million expansion project introduced an entirely new fourth hotel tower, The Cherokee, as well as an additional 83,000 square feet of meeting space with the Cherokee Convention Center. The Cherokee tower brings with it 725 rooms and 70 luxurious suites spread out over 19 floors for a grand total of 1,800 rooms across the entire resort. The new rooms feature a sleek design with an earth-toned color palette and modern amenities. In addition to the new rooms, the expansion also brought with it a luxurious new lobby and lobby bar, a fitness center, a coffee & pastry bar, and a second pool. Conventions, trade shows, banquets, receptions, and even the smallest, most intimate gatherings can find the perfect arrangement at Harrah's Cherokee with its 130,000 square feet of flexible meeting space – including the Cherokee Convention Center. The resort offers a myriad of different spaces and configuration options for events, but the largest spaces include the following: 32,000-sq-ft Cherokee Convention Center ballroom with 22 meeting spaces 11,100-sq-ft Cherokee Convention Center ballroom pre-function space 33,000-sq-ft Cherokee Exhibit Hall 6,000-sq-ft Cherokee Exhibit Hall Pre-Function 13,801-sq-ft Council Fire Ballroom able to be reconfigured into as many as four ballrooms from 3,100 to 3,529-sq-ft each 16,815-sq-ft Event Center able to be configured in six different ways to accommodate 100 to 1,500 guests and offers four VIP suites, box seating, and more than 1,100 balcony seats. In addition to the new accommodations and meeting space, Harrah's Cherokee has also opened several new restaurants as part of the expansion including Guy Fieri's Cherokee Kitchen + Bar which includes the chef's award-winning burgers and barbeque on the menu. Another celebrity chef has also made their mark on the resort with the opening of Gordon Ramsay Food Market which features eight dining concepts ranging from sushi to New York-style deli sandwiches and classic fine-dining fare. Longtime Asheville favorite, Wicked Weed Brewing Pub has also debuted a new location next to Harrah's Cherokee Event Center creating the perfect after-event center with its bright and bold design, over thirty different beers, and live music on weekends. An easy drive from many of the largest cities in the Southeast, Harrah's Cherokee provides the perfect blend of majestic mountainscapes, luxurious new accommodations, and authentic Native American culture.