Clearco and FounderMade Launch First-Ever Online D2C Business Training Program, FounderU
February 2, 2022
Clearco, the world's largest e-commerce investor and the company revolutionizing the way founders grow their businesses, today announced the launch of an extended partnership with FounderMade, a Tarsus company. This revised partnership includes the launch of a new $20M fund which will help provide equity-free capital and financial tools to grow and scale D2C and e-commerce businesses in the FounderMade ecosystem. 
As part of this newly revised partnership, Clearco will launch FounderU—the first-ever D2C business training program designed specifically for high-growth entrepreneurs in the FounderMade ecosystem. The intensive three-month training program will be hosted virtually by executives from industry leading brands like Hint Water, ClassPass, Supergoop!, Gorgias and Common Thread Collective. Curriculum will cover everything a founder needs to know to grow their business with topics ranging from Acronym Theory to Customer Chemistry, Email and SMS Marketing 101 to ​​Building an A+ team, and more.
"We are excited to be growing our partnership with FounderMade - there are so many synergies between our platforms that working alongside them will allow us to support more entrepreneurs in the ecosystem. Capital is vital for businesses to scale but training and mentorship create a foundation for growth and development. The training these Founders will receive through this partnership will allow them to tackle tough challenges, learn innovative approaches to scaling, and become part of a network of diverse entrepreneurs." said Michele Romanow, Co-founder and President of Clearco. 
"As a Clearco-funded customer and a speaker at past FounderMade events, this extended partnership between the two is a perfect match. They are both aligned in their missions of helping founders by providing them with the tools to succeed. The funding and insights from Clearco, combined with the educational resources and platform from FounderMade, will arm founders with invaluable knowledge to help them on their entrepreneurial journey." said Kevin Gould, Co-founder of GLAMNETIC. 
After a successful 2021 partnership which led to 102 funded deals and over $14 million in capital deployed - a new, more robust alliance is being formed for 2022. FounderMade is a unique platform and ecosystem for brands looking for solutions and ways to remove barriers to scaling. The platform is a virtual and live destination for consumer businesses to activate accelerated growth. FounderMade has previously showcased prominent entrepreneurs such as Miranda Kerr, Huda Kattan, and Bobbi Brown 
"There's nothing more exciting than helping high-growth companies scale. Clearco does just that by democratizing capital in a way that helps entrepreneurs focus on growing company revenue over collecting term sheets. We couldn't be more proud to launch our first-ever D2C training program where founders and executives can gain access to the right source of capital and the highest-caliber mentors." Said Meghan Asha, Founder & CEO of FounderMade. 
Enrollment for the FounderU business school program is open from now until February 18th, 2022. All are welcome to apply at https://www.foundermade.co/clearco-founderu
About Clearco:
Clearco is the world's largest e-commerce investor providing equity-free capital solutions to e-commerce businesses. Clearco's gives founders real-time access to a global network of partners in addition to insights and data tools to help support them scale their business. 
Clearco has advanced more than $3B to more than 6,500 brands, including Vanity Planet, GLAMNETIC, Public Goods, Soludos, and Monos. For more information visit clear.co and @getClearco.
About FounderMade:
FounderMade is a future-minded media company, with a focus on best-in-class experiences and content, created specifically for brand innovators of tomorrow. Our ecosystem provides access to brand and solution discovery that propels your business forward - from pre-revenue to enterprise. Internationally recognized, FounderMade is the destination virtual & live platform for consumer businesses to activate accelerated growth.
Partner Voices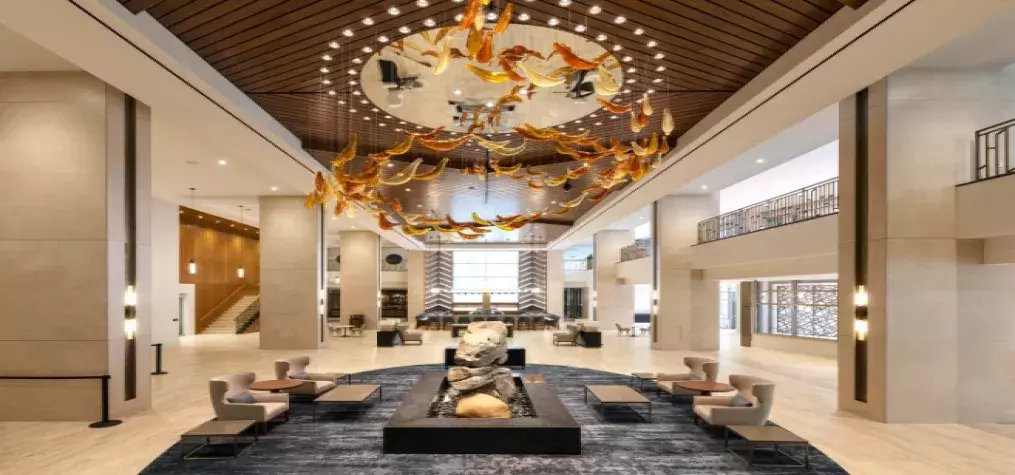 Located in beautiful North Carolina, Harrah's Cherokee is the perfect mountain getaway with breathtaking views of the Great Smoky Mountains and new additions to its resort and conference spaces sure to elevate any meetings or event.