As Southwest Florida Recovers After Hurricane Ian, Other Impacted Destinations Are Back in Business
October 5, 2022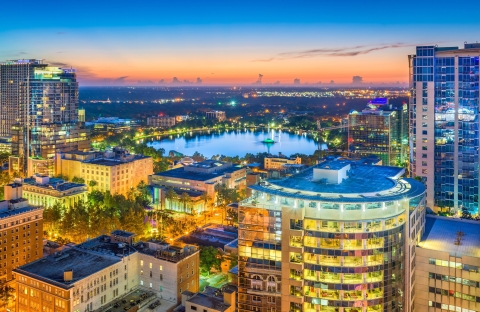 Several days after Ian pummeled Southwest Florida as a Category 4 hurricane then slowly weakened as it barrelled through the middle of the state and on to the Carolinas, the hardest hit destination, Lee County, Fla., remains all but closed to visitors, while other areas throughout Florida and South Carolina have resumed normal operations and are welcoming visiting groups for events. Following is an update from several destination marketing organizations throughout the region.
Lee County
Packing winds of up to 155 mph, heavy rain and major storm surge, Hurricane Ian carved a path of destruction in Fort Myers and Sanibel Island, decimating houses, two major bridges and other structures, and killing dozens of people. As the area continues to pick up the pieces, perform rescue operations and further assess damages, Southwest Florida International Airport reopened for limited commercial flight operations, but the Lee County Visitor and Convention Bureau is asking visitors to put their travel plans to the region on hold.
"Thank you for the outpouring of love and support for our community," the bureau said in a statement. "While the road to recovery will be long and hard, we are confident in our strength and resilience. Our islands, beaches and neighborhoods will rebuild. We will recover. And in time, we will resume our place as a relaxing refuge for our residents and visitors."
Collier County
Farther south, Collier County, known as Florida's Paradise Coast and home to Naples, Marco Island and the Everglades, escaped the eye of the hurricane but sustained widespread damage from flooding and wind. The Naples, Marco Island, Everglades CVB is asking visitors to be mindful that the community is still in the process of reopening as damage assessments and clean-up activities take place across the region.
"Thank you for your support surrounding the effects of Hurricane Ian on our region," the CVB said in a statement. "We will recover, rebuild and restore our community."
Tampa Bay Area
Tampa Bay was initially due for a direct hit from Hurricane Ian, before it took a turn to the south, largely sparing the region aside from downed trees, light structural damage and temporary loss of power in some areas.
Visit Tampa Bay said it remains in close contact with officials from Hillsborough County, the City of Tampa, partners and community leaders as operations resume following the storm. 
After an extensive walkthrough, no major damage to the Tampa Convention Center or the downtown core occurred, according to Visit Tampa Bay. Tampa International Airport, Tampa Convention Center, hotels and businesses have reopened.
St. Petersburg and Clearwater
West of Tampa, the shores of St. Petersburg and Clearwater were minimally impacted from the hurricane, according to Visit St. Pete/Clearwater.
Meetings hotels did not sustain any damage and have reopened, in addition to St. Pete-Clearwater International Airport, Pinellas Suncoast Transit Authority and all major attractions, parks, preserves, boat ramps and beaches.
Debris clean-up and power restoration in some communities has been completed, and the destination is safely welcoming back visitors, according to Steve Hayes, president and CEO of Visit St. Pete/Clearwater.
"While Hurricane Ian has left our shores unscathed, we recognize that many of our neighbors have been directly impacted by the storm, the effects of which will likely be felt for a very long time," Hayes said. "We are doing everything we can to support our fellow Floridians as they begin to start the process of recovery and rebuilding."
Orlando
While Hurricane Ian weakened as it cut through the state, Central Florida experienced major flooding, including some areas of Orlando, but the destination quickly rebounded and was up and running a few days after the storm, according to Visit Orlando.  
"The resolve and resiliency of our community have been on full display for the world to see," said Casandra Matej, president and CEO of Visit Orlando, in a statement. "Together, our destination continues to make tremendous progress." 
Due to a strong tourism infrastructure, the region maintains a high level of preparedness for storms and resumes operations soon after, according to Visit Orlando. Within a matter of days, all hotels and major theme parks were operational, as well as Orlando International Airport and the Orange County Convention Center (OCCC), which sustained minimal damage from the hurricane and has been repaired.
The OCCC served as the staging ground for equipment and machinery used in response and recovery efforts during and after Hurricane Ian. The center housed more than 350 pieces of emergency equipment, vehicles and aircrafts from agencies including American Medical Response, U.S. Air Force, Tampa General Hospital, Federal Emergency Management Agency (FEMA), Florida Game and Wildlife, Jacksonville Police Department, Orange County Sheriff's Office, Orange County Fire Rescue and the National Guard.
The United Pentecostal Church International's 2022 General Conference is taking place at the OCCC Oct. 4-7, with more than 11,000 attendees expected.
Daytona Beach Area
Tropical Storm Ian caused flooding and some wind and storm surge damage in Daytona Beach, but the water has receded, clean-up is well under way, conditions are improving substantially every day, and the destination is welcoming visitors. Daytona Beach's 30th annual Biketoberfest® motorcycle rally is proceeding as planned Oct. 13-16.
"The Daytona Beach Area is open for business," said Andrew Booth, director of communications for the Daytona Beach Area CVB. "Many hotels, restaurants and event facilities are open and welcoming guests, and more businesses continue to come online daily."
The destination's main convention venue, Ocean Center, is open and hosting a major event this week. Additionally, the facility is supporting those impacted by the storm, with hundreds of flood victims receiving help since the American Red Cross opened a shelter there Oct. 1.
Meanwhile, Daytona Beach International Airport reopened Oct. 3.
Disaster Relief and Ways to Help Floridians in Need
President Joe Biden toured the hardest-hit areas of Florida with Gov. Ron DeSantis on Oct. 5, vowing to continue supporting the state during its recovery and announcing the extension of the Federal Disaster Declaration for Florida, giving it another 30 days of aid to help rebuild.
Meanwhile, Florida First Lady Casey DeSantis recently announced that within the first five days of activation, the Florida Disaster Fund raised nearly $35 million in donations to support communities impacted by Hurricane Ian. To ensure every dollar goes directly to Floridians in need, Volunteer Florida, Visa, MasterCard, American Express and Paypal's Braintree have waived all administrative and credit card fees for contributions made to the Florida Disaster Fund.
To make a donation to the relief fund, which will help those affected by Hurricane Ian, click here or text DISASTER to 20222.
To contribute to Floridians in need in Fort Myers, Sanibel and other Southwest Florida communities, click here for the SWFL Emergency Relief Fund. 
For a list of ways to support Collier County (Naples, Marco Island, Everglades) as it recovers and reopens, click here.
South Carolina
After regaining strength over water as it moved away from Florida, Ian became a Category 1 hurricane and made landfall near Georgetown, S.C., near Charleston and quickly weakened to a tropical storm. Charleston escaped the brunt of the storm, aside from some flooding and wind damage.  
Meeting venues, including the Charleston Area Convention Center, hotels and Charleston International Airport have reopened.
"We are blessed to have incredible public safety professionals, government leaders and emergency operations teams across our region," said Helen Hill, CEO at Explore Charleston. "I want to thank them again for their tireless service to our community in preparation for and in response to Hurricane Ian." 
Farther up the coast, Myrtle Beach experienced some flooding from storm surge and wind damage, but the destination quickly recovered, with business, meetings hotels and the Myrtle Beach Convention Center back to business as usual, according to the Myrtle Beach CVB.
Main photo: Orlando
Don't miss any event-related news: Sign up for our weekly e-newsletter HERE, listen to our latest podcast HERE and engage with us on Twitter, Facebook and LinkedIn!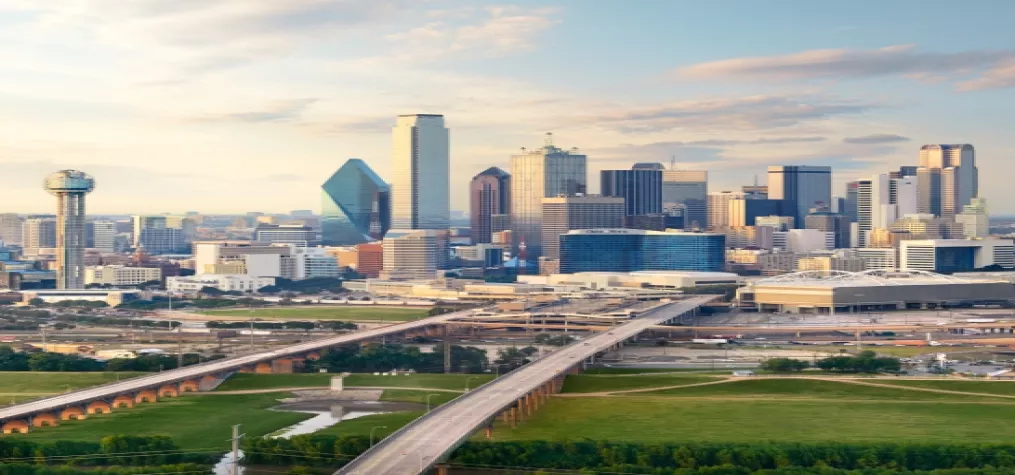 Dallas already boasts 35,000 hotel rooms, award-winning global cuisine, and a walkable downtown. But we are just getting started. Visit Dallas is thrilled to announce that the city of Dallas is doubling down with a massive new convention center and entertainment district. Featuring 800,000 square feet of exhibit area, 260,000 square feet of meeting rooms, and 170,000 square feet of ballroom. The center will connect business travelers with dining and shopping options in the popular Cedars District means more places to get down to business, and even more ways to unwind. "Dallas is already a great meetings and conventions destination, with the accessibility of two major airports, affordable labor, and an outstanding hotel product," said D. Bradley Kent, Visit Dallas senior vice president and chief sales officer. "The new center and Convention Center District will enhance Dallas' competitive position and are exactly what our customers' need and have been asking for." What's New – AT&T Discovery District Located in the heart of Downtown Dallas, this new district on the AT&T corporate campus is tailor-made for groups of all sizes. It boasts a multi-sensory experience, including outdoor event space, the AT&T Theater, and multiple dining outlets including JAXON Beer Garden and The Exchange, a bustling food hall. Hotels Coming Soon Names like the JW Marriott (Downtown), lnterContinental Dallas (Uptown), and Hotel Swexan (Uptown) are adding luxury amenities and bountiful event spaces. The projects will debut in 2023 and beyond. JW Marriott This new, 15-story, 283-room hotel will open in the heart of the city's downtown Arts District this year. The property features a 25,000-square-foot grand ballroom, as well as a spa, restaurant, lobby bar, fitness center, and a rooftop pool deck and bar. InterContinental Dallas  Located in Cityplace Tower in Uptown, InterContinental Dallas will feature sweeping panoramic views of the Dallas skyline. Guests will enjoy spacious, high-end rooms and amenities, including more than 21,000 square feet of event space.   Hotel Swexan Hotel Swexan, a new, 22-story luxury property, is rising in Uptown's Harwood District and will make its mark on the Dallas skyline. Opening this year, it is a sculptural building with cantilevered upper floors, as well as a 75-foot rooftop infinity-edge swimming pool and a hidden underground lounge.